Bill Gates Gifts Generous Gaming Collection in Reddit Secret Santa
---
---
---
John Williamson / 6 years ago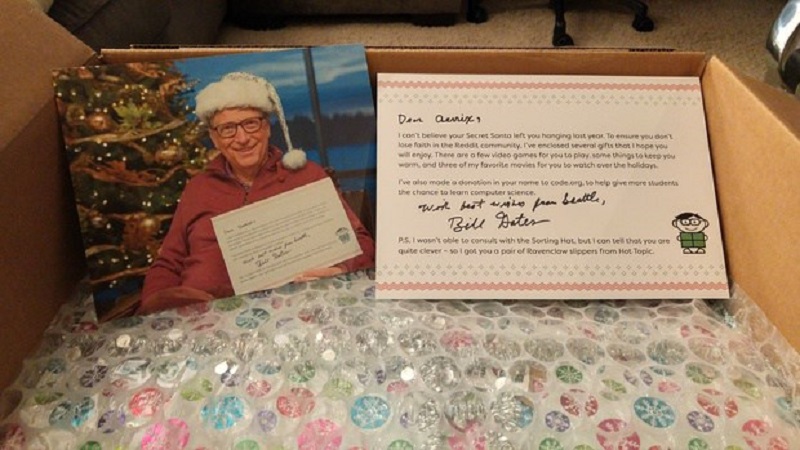 The Secret Santa tradition is a way of spreading holiday cheer throughout a workplace and ensure everyone receives something within a suitable budget. Of course, if you're not overly familiar with the person in question, it can be difficult to find a present which suits their interests. Nevertheless, it's harmless enough and makes Christmas extra special. Every year, Reddit members sign up to their own Secret Santa and share gifts around the world. Sadly, the Redditor Aerrix didn't receive a gift last year and was left feeling very disappointed. Thankfully, there is a happy ending which restores my faith in humanity.
Rather unexpectedly, Aerrix received a parcel in the mail which came from Bill Gates containing an enormous array of gaming gifts and message offering condolences about last year's events. This is such a warm, heartfelt thing to do and made certainly made up for last year's disappointment.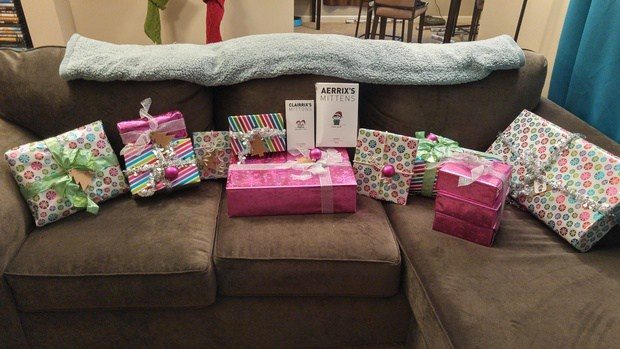 The full list of presents include:
Cajun Cookbook
The Martian DVD
The End Of The Tour DVD
Believe DVD (they start getting awesome now!)
Paper version of the final form Master Sword from Skyward Sword
Minecraft Xbox One bundle
Three custom Xbox One controllers
Xbox One Halo 5: Guardians
Xbox One Rise of the Tomb Raider
A year-long subscription to Xbox Live Gold.
A "sold-out" NES Classic Edition
Two pairs of Legend of Zelda mittens (one for Aerrix, and one for that cute puppy)
A Zelda blanket
A Link and Zelda picture frame a picture frame with a photo of Aerrix, her dog, her husband and a photoshopped Bill Gates.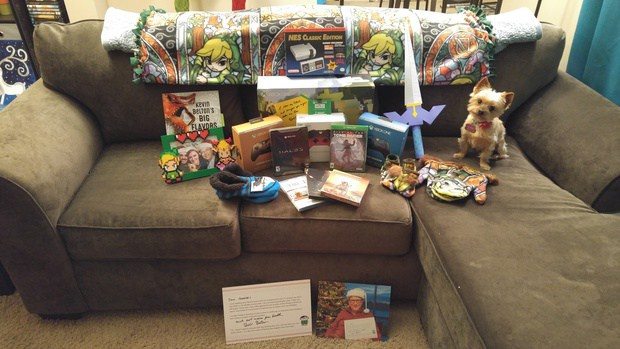 As you can see, this is an impressive array of presents and it's great to see such a level of generosity. Hopefully, Bill and Aerrix can meet up one day and discuss how she got on with the gifts in person.
What are you looking forward to most this Christmas?