BioWare Mass Effect 4 Teaser Looks Like a Geth
---
---
---
Peter Donnell / 2 years ago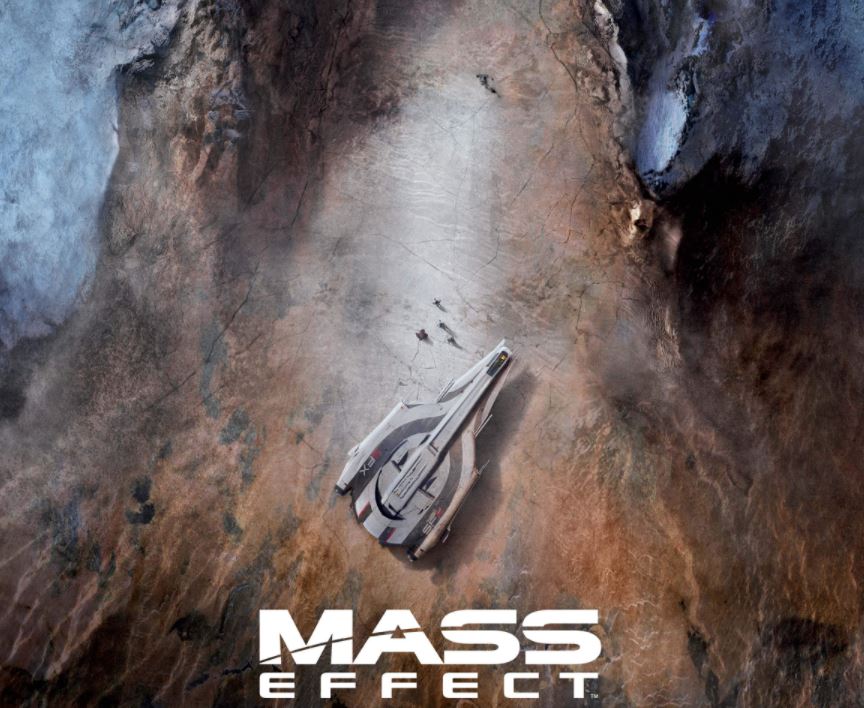 N7 day is a big deal for Mass Effect fans, and in the past, it has led to some great content being released for fans. Unfortunately, this year was a lot more low-key, but Mass Effect fans weren't left completely unrewarded for their loyalty. They've confirmed that Mass Effect 4 truly is in development. Albeit, we knew about it already, but it's always nice to see the brand themselves really put the next games name out there.
Mass Effect 4 Teaser
The teaser for Mass Effect 4 is pretty minimal, with an image shared on Twitter to warm our engines. However, there's more to it than you might think. For starters, if you click the image, you'll see it's a lovely high resolution and it's quite a large image, and it's beautifully detailed. It appears to show a top-down view of a crater, with a spaceship on the ground nearby and four crew members walking towards something that's lurking in the crater, but it's somewhat obscured as to what it really is.
We have another #N7Day surprise for you from the team working on the next Mass Effect. 👀

Thank you all for being the best fans in the world! pic.twitter.com/kUwASGJhcx

— Mass Effect (@masseffect) November 7, 2021
However, take a step back and look again. The shape of the crater, the colouration of the ground makes up what looks like a Geth staring right at you. The crater is the Oculus (face/eye), with the orange ground forming the body. It's no doubt a hint that the Geth will either be in the next game, or that it will somewhat connect the history of past game events. Either way, the hype train is about to leave the station, and I'm eager to get on board.
Of course, that's all we know right now. There's no release date, no other information at all. Heck, I doubt we'll even see this game on the market until after the next Dragon Age game. However, it is coming, and that's awesome.
Download
Oh, and it looks like you can download the poster now too, which is neat!
It's come to our attention that some of you might like to download this poster, so here it is! Print it. Frame it. Make it your wallpaper… Just don't zoom in and try to play detective. 😉 https://t.co/UuMmwjaXla

— Mass Effect (@masseffect) November 8, 2021