BitFenix Launches Enso Case and Alchemy 3.0 RGB LED
---
---
---
Ron Perillo / 3 years ago

BitFenix first unveiled their Enso chassis at Computex 2017. Like most BitFenix products, the Enso offers a lot of features and is competitively priced. What makes it stand out is that it incorporates addressable RGB LEDs. This addressable RGB LED has been co-developed with ASUS and is compatible with their Aura Sync features. Users with an existing case but want the addressable LED features now also have the BitFenix Alchemy 3.0, improving upon the analog RGB LED of the Alchemy 2.0 RGB LED strips.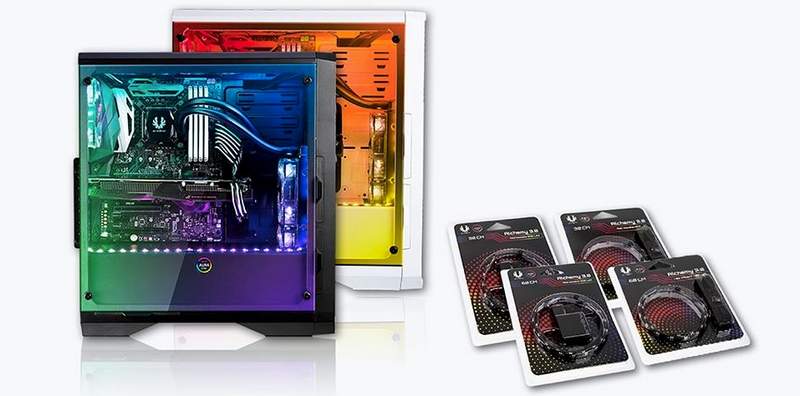 BitFenix Enso Features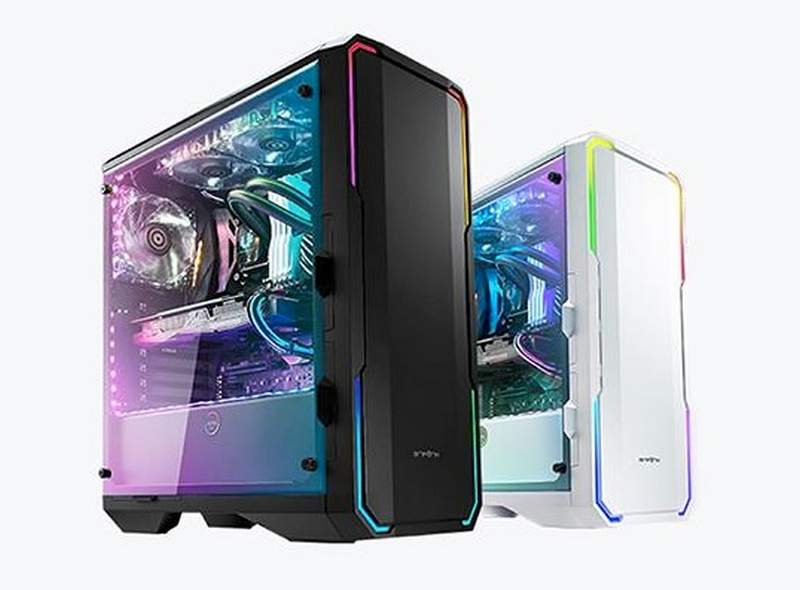 The Enso is available in either all-black or all-white colors. It is sleek and avoids being 'boxy' through a combination of subtle angles on the panels. This case is ideal as a showcase enclosure as well, having a full-view see-through 4mm tempered glass side panel. A built-in PCB controller provides the RGB LED support, requring SATA power. The hub has two 3-pin addressable RGB LED socket, and one 4-pin static RGB socket available. A cable switch also connects the controller PCB to the front panel of the case. So users can toggle without having to open up the panel.
Since it has a full-view side panel, there is a PSU shroud keeping cables out of sight on the lower compartment. There is also a dual 3.5-inch HDD tray available here, with plenty of room for cable storage and management. In fact, there is 23mm of room between the inner structure and the right side panel. Organized cables also keeps the airflow unobstructed in the main chamber. Despite not having any readily visible ventilation at the front, there are actually two 120mm front mounting areas here. One comes bundled already. Another 120mm fan with RGB LED is pre-installed at the rear.
BitFenix Alchemy 3.0 Features

The Alchemy 3.0 is a magnetic LED strip which easily attaches to any steel case. It is available in either 30cm or 60cm length strips. Users can also choose between the strip only, or one that comes with an LED controller hardware. Each 30cm strip has 15 LEDs and 6 magnets, drawing 4.5W. Meanwhile, the 60cm variant has twice that at 30 LEDs, 12 magnets and drawing 9W. The Chroma controller box lets users alternate the colors in case they do not have a compatible motherboard available. Users can cycle between red, blue, green, purple, yellow, and white-blue. Each LED is an SK6812 TriBright SMD type, with 60 lumens and is covered with clear polyurethane for protection.