BitFenix Portal Mini-ITX Chassis Review
---
---
---
Peter Donnell / 4 years ago
A Closer Look – Exterior
---
First impressions of the Portal are certainly positive, and it's obviously rather unique regarding design choices. The exterior panels are crafted from high-quality aluminium, so the whole thing feels pretty durable and rigid. Aluminium usually means lightweight, but I think BitFenix used a lot of it because it's pretty heavy for a chassis of this size. It's also quite large for a mini-ITX chassis, so plenty of excuses for the added weight there.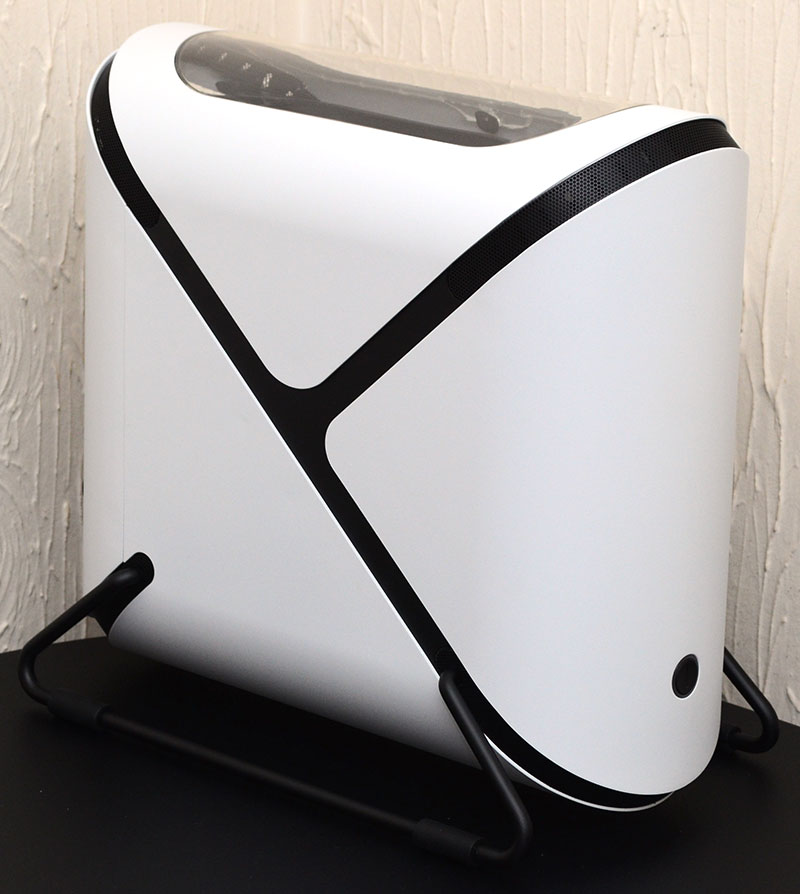 The front and side panels have a lovely curved design that wraps around each corner. There's a bit of black trim dividing the panels, but the chassis is still effectively a single piece exterior; more on why in a moment. The chassis is vertical standing and floats above your desktop thanks to two durable metal rails that form the feet. There are some durable rubber grips there too, so it shouldn't scratch up your desktop.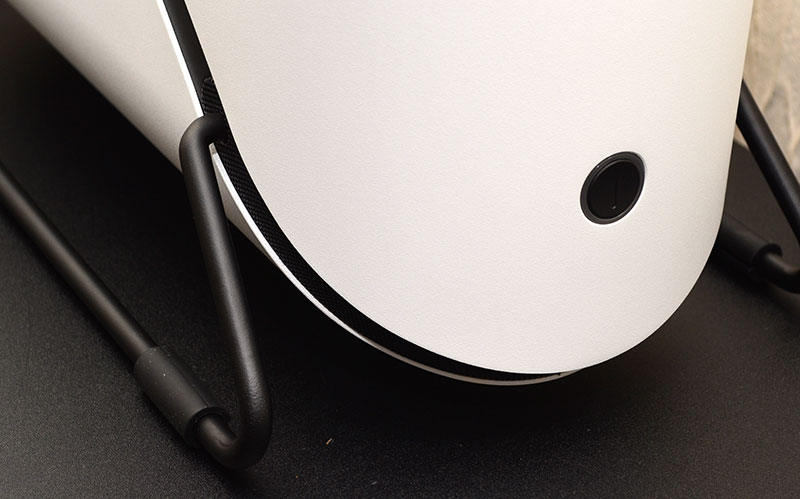 Window
The Portal's window version is an interesting option. As with many chassis, the window is a side panel showing off the motherboard, CPU cooler, graphics cards, etc. However, on this chassis, it's on the top, allowing you to see the entire bottom side of the GPU. Yes, I did mean the bottom, not the top, as the motherboard will be mounted inverted.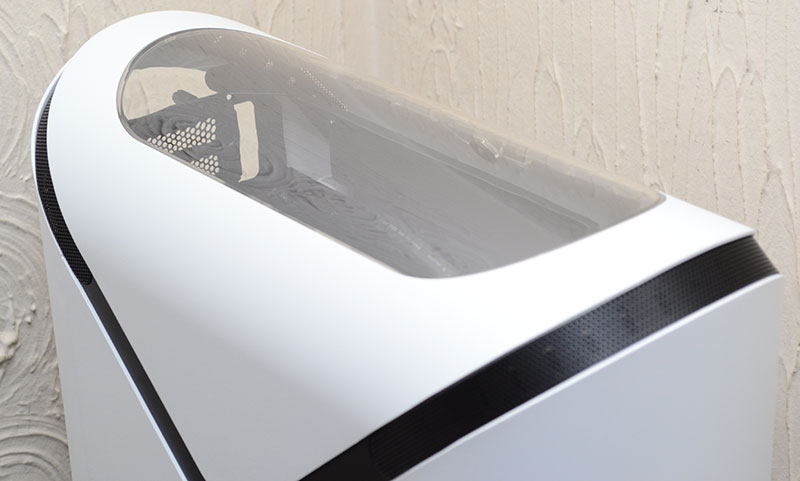 The front panel looks super clean with its wrap-around design.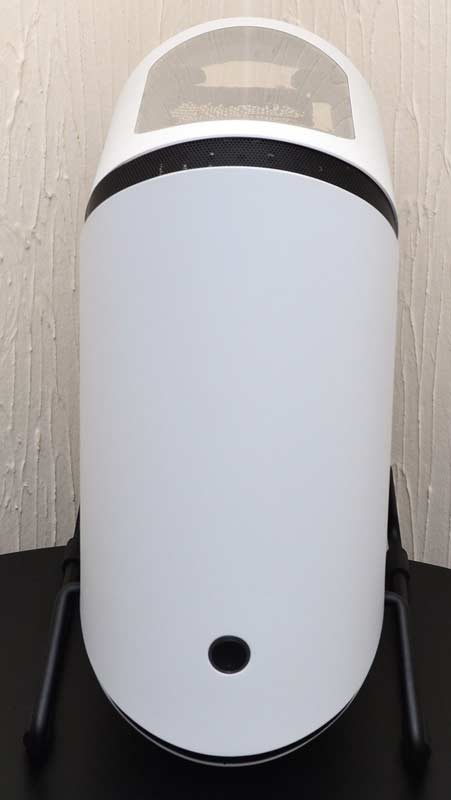 There's just a simple power button near the bottom.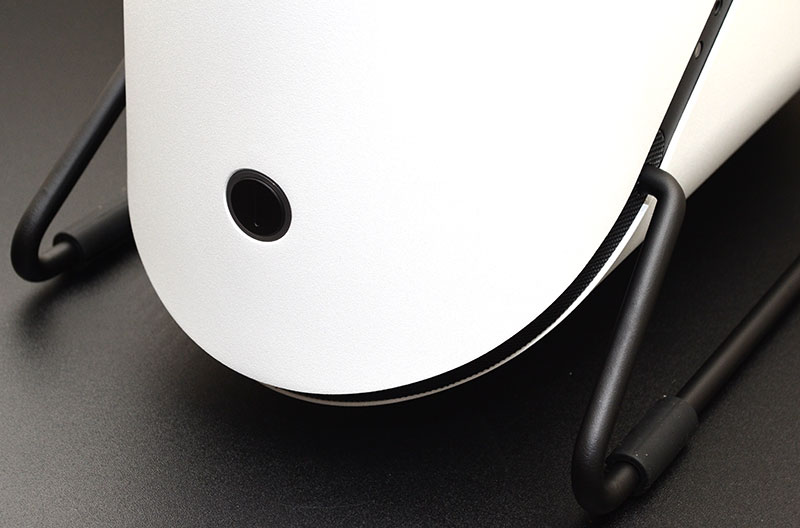 The black trim that wraps around the top and bottom of the front panel is actually the ventilation for the front fans. It's nicely blended in, and keeps things looking slick, but still delivers good airflow.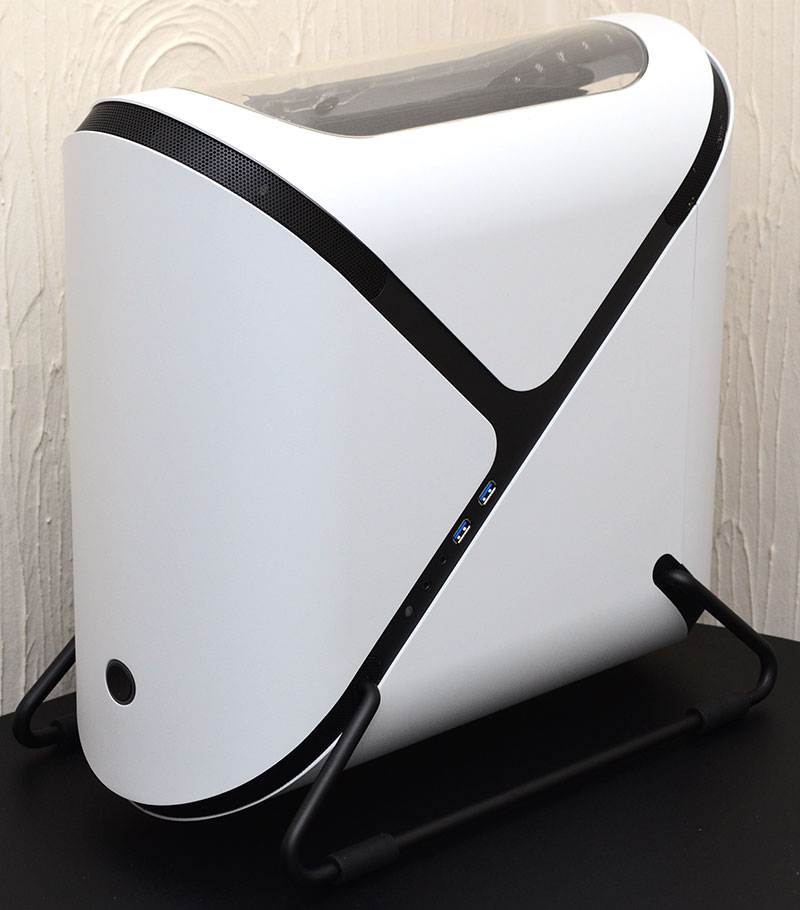 I/O Panel
The trip also moves around the back of the chassis, hiding more air vents for heat exhaust. As you can see, the right side panel also integrates the I/O panel into the black trim.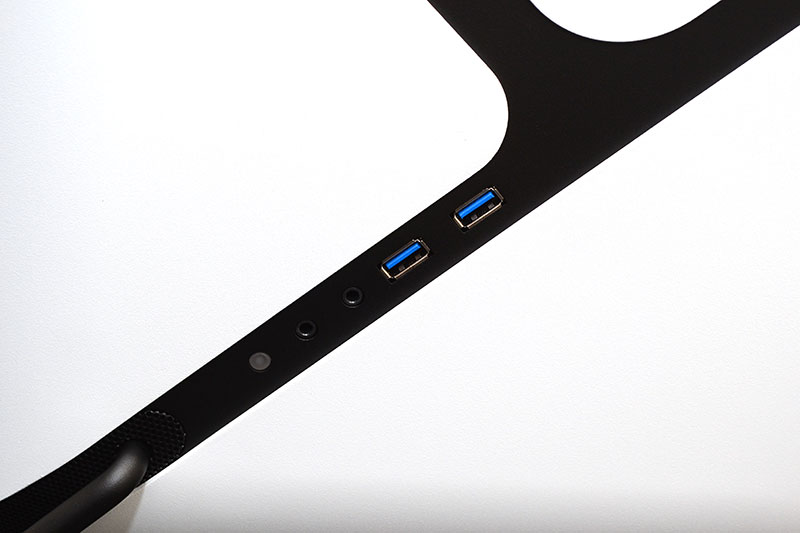 Around the Back
The back panel is pretty standard, with a two slot PCIe bay at the top, which is great for a larger graphics card. There's an SFX PSU cut-out at the bottom, and there are two 80mm fan mounts too.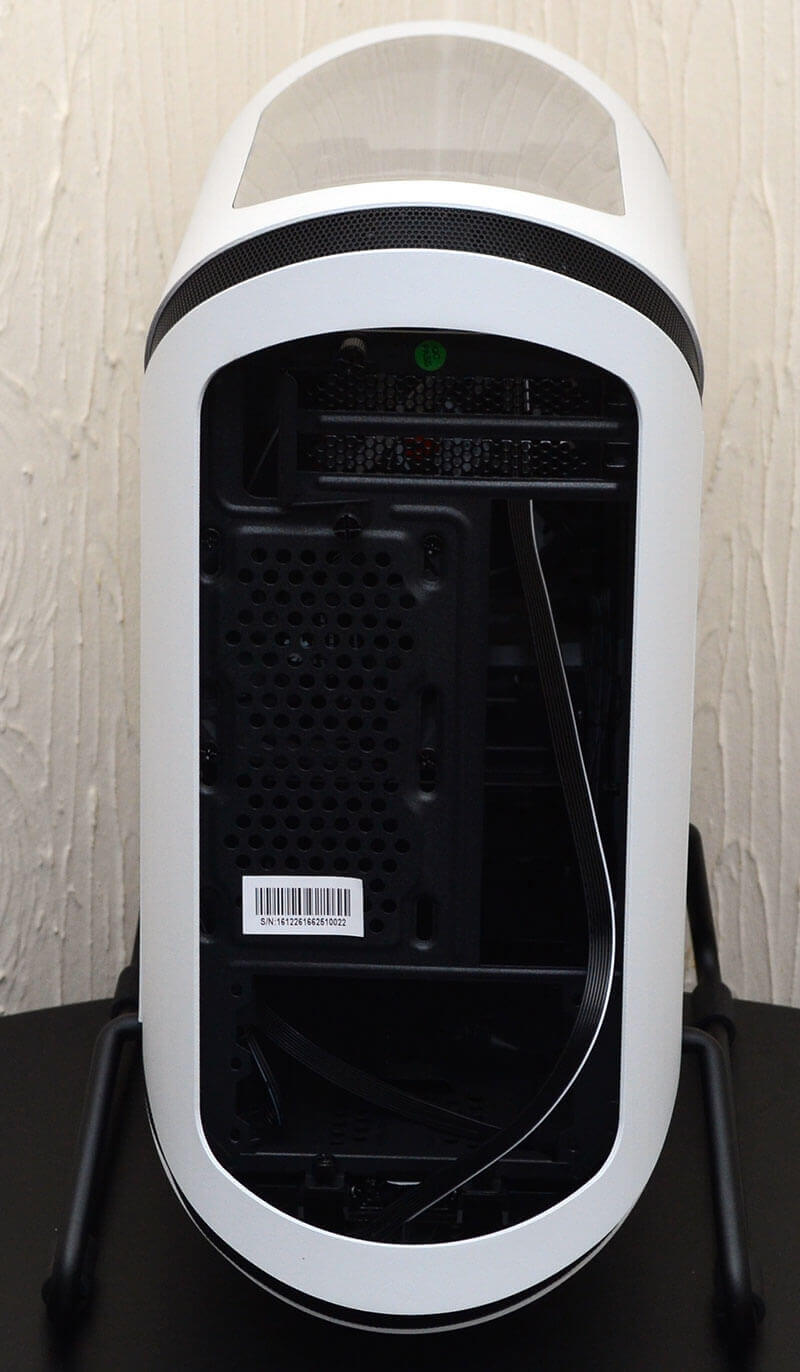 The fan mounts are small, but more than enough for heat exhaust, and there's even one fan pre-installed. As I said, this should be more than enough for a compact chassis like this.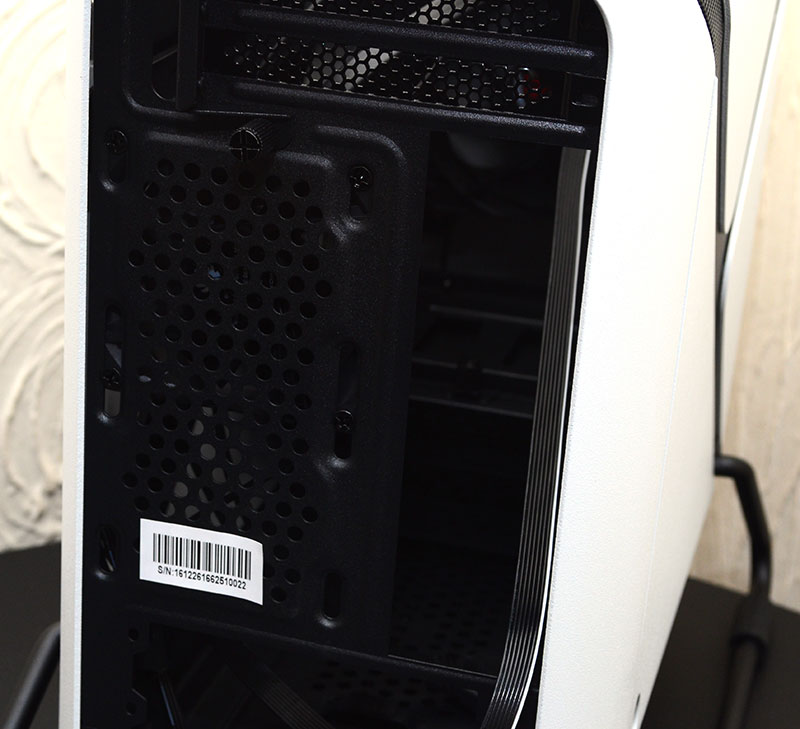 Below the PSU mount, there are two thumbscrews. These screws are for sliding out the interior section of the chassis, which we'll see in action on the next page.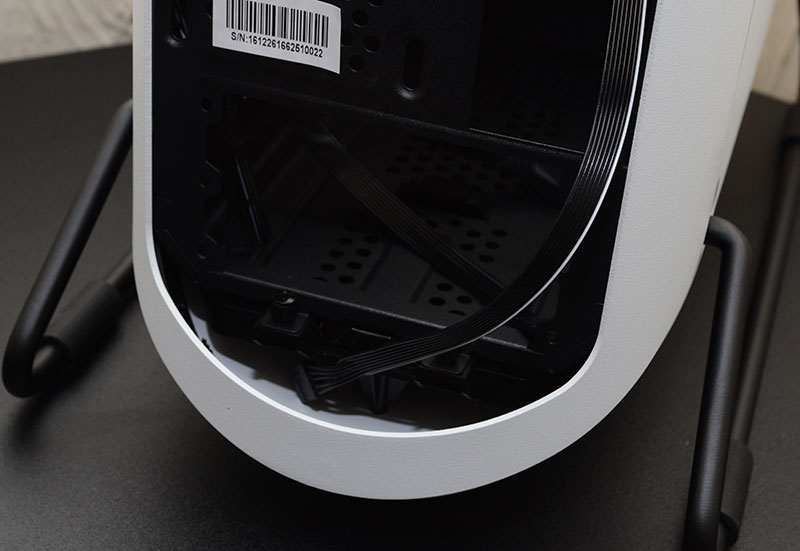 Finally, the base of the chassis. Just like the other panels, this is thick aluminium, and also has plenty of ventilation that should provide airflow to the PSU and system in general.