Black & White 2 Gets a 4K HD Texture Mod
---
---
---
Peter Donnell / 1 year ago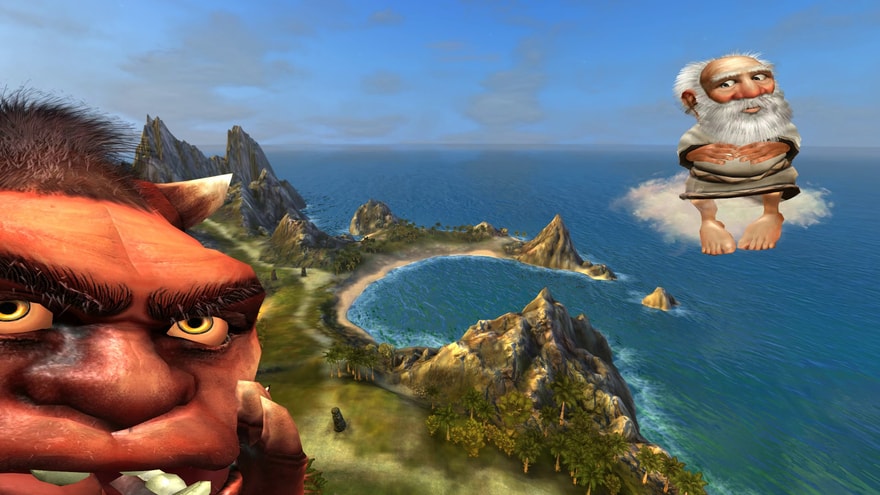 Some of my favourite PC gaming memories are playing the Black & White series. Black & White, and the truly imaginatively named Black & White 2 were awesome! Sure, our younger readers will know nothing or little of this wonderful god sim, but I'm sure a bunch of you got a shot of endorphins and nostalgia just reading the title. "Will you be an evil or benevolent deity?" the game asks of you, and it's from an age when Peter Molyneux wasn't some hack and out of great ideas… I'm looking at you Godus.
Thankfully, modder 'merendas235' has been working on a new mod for the iconic game. The new texture mod is called "4K HD Texture Pack for Black & White 2". It will come as little surprise then that this does improve on the games base textures. Admittedly, it's not much, but since this game has quite a few years on the clock already, it's enough to make it palatable on modern higher resolution displays.
4K HD Texture Mod
It's believed that merendas235 has used AI techniques to increase the resolution of the textures. I mean, that would make sense. That's what all the cool kids are doing these days. This is certainly noticeable as the comparison video shows the textures to be more detailed but otherwise true to their originals.
The video does give us a good side by side, and it's well worth checking out if you fancy dusting off your copy of the game. Although the game is so old, I actually had it on a physical PC release that came in a box and everything; I do wonder how many of you still have it?
The texture mod is only around 6GB, which is quite a lot given the original game takes up about the same, but nothing compared to a modern game update.
How to Download?
You can download this mod from Nexusmods.com here. Just remember, you'll need to extract all three parts of the mod. I'd suggest checking this page too, as there are a few other cool mods for this game now that you may want to explore. Enjoy!