Blizzard Says the Alliance and Horde May Soon Raid Together
---
---
---
Mike Sanders / 2 years ago
World of Warcraft sees an entirely predictable rise in popularity again following the relatively recent launch of the 'Shadowlands' expansion. However, as is often the case, while people may return to the game to see what's new, the subscriber count generally tends to drop off as quickly as it rose after the first few months. Following a panel discussion at Blizzcon 2021, however, Blizzard has said something that will undoubtedly either have the community crying 'blasphemy' or, perhaps, 'that's a good idea!'.
Blizzard Hints at Alliance/Horde Raiding!
One of the biggest problems Blizzard has at the moment is dwindling player counts on World of Warcraft servers. It's a factor that's already seen a number of realms within the main game 'merged' and even after the initial popularity of WoW Classic, the once packed domains are now, in some cases, pretty barren. As such, getting a group together for a raid is becoming more than a little challenging (particularly since you generally require around 10-players (at least) who are willing to invest a fair few hours into some pretty intense gameplay).
Following a report via PCGamesN, therefore, Blizzard is suggesting that one way to solve the problem might see them allowing both Horde and Alliance players to raid together as one 'group'. – When specifically asked about this, Blizzard's Ion Hazzikostas said:
"I honestly would not say never. At the end of the day an MMO like World of Warcraft is about being able to play with your friends, being able to play where you want to be and arguably, there's greater stretch in the faction identity if you feel you can truly choose the faction you identify with, that you feel most a part of, and not have to sacrifice that because you need to be with your group or you want to join a higher-rated guild."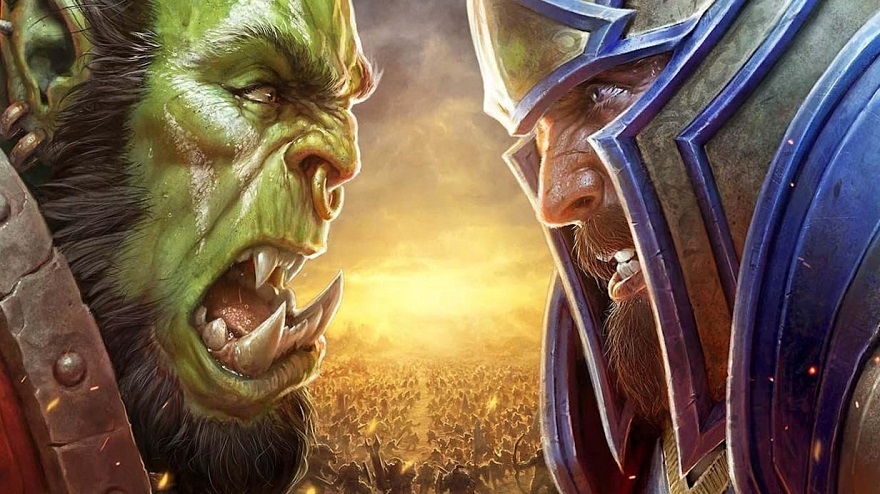 What Do We Think?
Admittedly, in terms of breaking the overall and long-standing gameplay experience of 'Horde vs Alliance', there will undoubtedly be more than a few people who would never, under any circumstances, want this to be introduced. Let's face it though, World of Warcraft has less than half the users it did at its peak around 10 years ago and, quite frankly, if this can improve your overall experience of the game, I think you should ignore the fact that a Night Elf Shaman might be shortly designated to heal your Human Paladin.
What do you think? – Let us know in the comments!