Blizzard Don't Take Toxic Players Lightly!
---
---
---
Alexander Neil / 5 years ago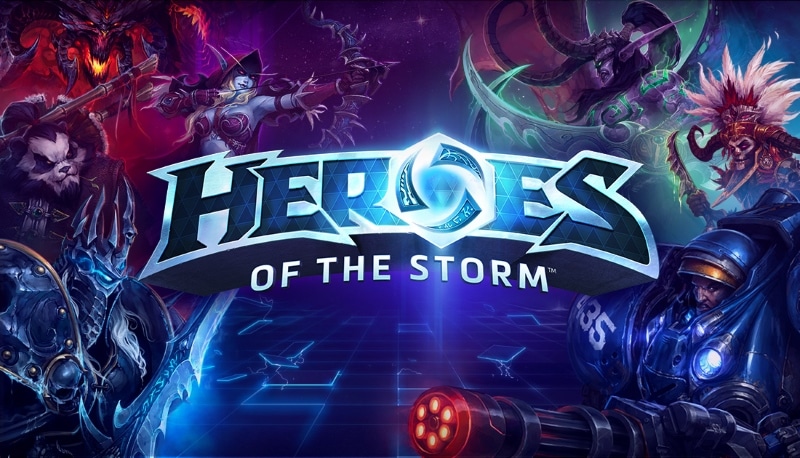 As is shown by their openness regarding the release of Overwatch and key team members such as Jeff Kaplan spending time sifting through the forums to answer questions from players to the effectiveness of their customer support team. Now this customer support team is making news with the ruthless efficiency with which they deal with toxic players in their popular MOBA, Heroes of the Storm.
If you're playing Heroes of the Storm and misbehaving in chat, you're liable to lose the privilege of making use of the ability to chat in game with no fuss. Recently, however, a player decided to challenge the judgement of the customer support team's chat ban, claiming he had been unfairly reported for telling a player who was acting inappropriately in chat that they were going to report them.
"WOW I am soooo disappointed," they wrote. "Anytime anyone on the team has a problem and gets toxic I report them, and type reported. But I guess when you do that they will report you for reporting them. I did not break any rules, but I am silenced,. Thanks Blizzard. do you even LOOK at the reports, or is the terms of service only for show?"
What the player wasn't aware of was that Blizzard's customer support team really do look at the reports, which include capture from the offending player's chat history. In a reply to the player, the customer support agent explained that they were not in fact silenced for reporting others, citing that he had been silenced for multiple offensive messages such as:
"2016-06-07 19:25:03 LILI WHAT THE (double expletives) ARE YOU DOING (expletive noun)
"2016-06-11 10:46:50 kill tracer noobs (religious figure) (obscene word)
"2016-06-14 00:35:25 AWSOME the (offensive words) THAT CANT REPLY TO MY INSULTS TOOK MY PICK
"2016-06-14 lol I will (politer word would've been 'mess with') with him the whole game now
"If anyone finds themselves in a situation where they believe they incorrectly were silenced, you are welcome to submit an appeal through our Support Site and our Game Masters will review the logs attached to your case. Thank you!"
If that isn't justice, I don't know what is. It is great to see teams like Blizzard's customer support team and League of Legends developers Riot working to combat toxic and offensive players of their games and hopefully we can look forward to MOBAs being nicer games to play, despite their history of toxic communities.