Boeing Start Work on 200-foot NASA SLS Rocket
---
---
---
Peter Donnell / 9 years ago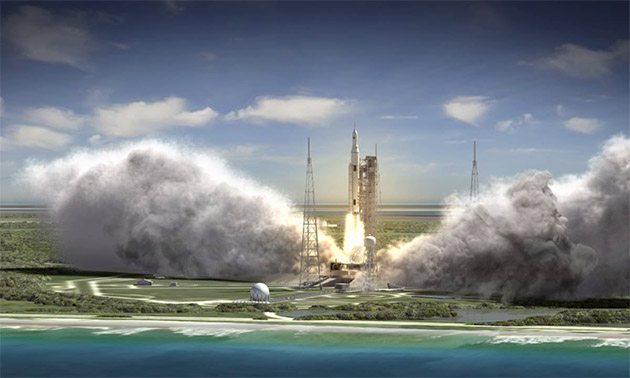 Moving further out in to space is still one of NASAs main goals, but to do so would require new and more up to date rocket technology. Fortunately, Boeing have just been given the green-light and a wad of cash to be begin work on the new Space Launch System (SLS). The new rocket has been designed for missions to the Moon, Mars and beyond.
The deal means that Boeing now have $2.8 billion to start building the core stage of the rocket and its avionics systems. The core stage is the largest part of the rocket, it will measure around 200ft tall and play house to huge cryogenic liquid hydrogen and liquid oxygen fuel tanks for the engines.
NASA plan to set aside around $6.8 billion of its funds from fiscal years 2014 through to 2018 for this project, and it's hoping the SLS will be ready for unmanned missions by 2017. The aim is that the new rocket will be able to carry human cargo to asteroids or Mars by 2021.
Thank you Engadget for providing us with this information.
Image courtesy of Engadget.