Bojack Horseman Riding High as Season 5 is Confirmed
---
---
---
Mike Sanders / 5 years ago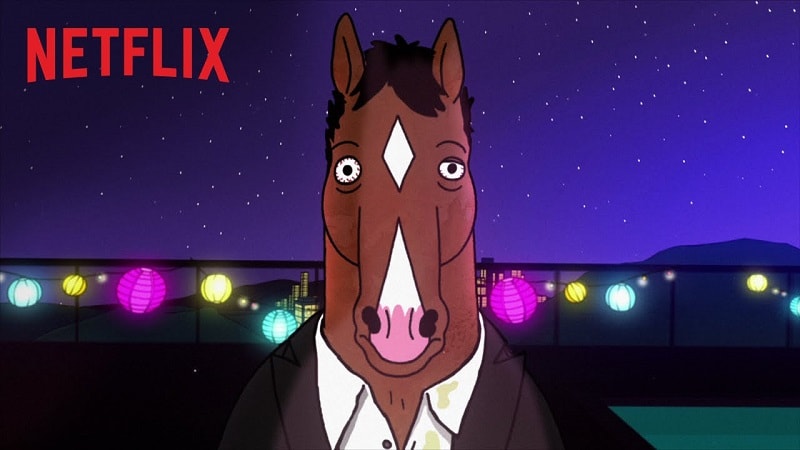 Back in the 90's, He was in a very famous TV show
Popular breakout animation series Bojack Horseman has been going from strength to strength. I must confess when it initially launched it went completely under my radar. Then again, I didn't have a Netflix subscription. With Bojack being a Netflix exclusive, I feel I at least had a decent excuse. I should note at this point, I am a massive fan of all types of animation.
Don't get me wrong, Bojack Horseman is not for everyone. Firstly, you have to really remember the 80's to understand a lot of the underlying humour here. Without that, I feel that there would be a level of humour that would be missed by many. In addition, it's not quite like anything else out there. It doesn't go for the slapstick of the Simpsons, it doesn't go for the crudeness of Family Guy and it does aim to shock like South Park. The best description I can manage is that Bojack Horseman is a combination of King of the Hill and Rick and Morty. It is genuinely funny and absurd, yet has slices of a truly deep philosophical meaning.
If you are enjoying season 3 of Rick and Morty, you should enjoy this.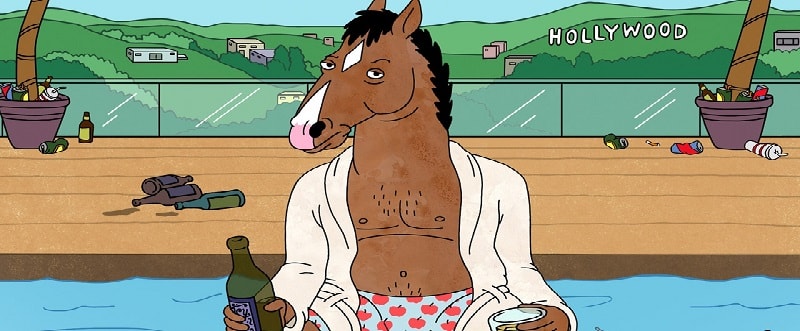 What is Bojack Horseman about?
Bojack Horseman is a washed up 90's sitcom star. He still has money, but he has unfortunately been type-cast and can't get any new work. The show follows his ups and downs of dealing with the fallout of his career. Bojack is frustrated in having a 'friend' (a similarly anthropomorphic character called Mr Peanutbutter) who is on top of his game. Bojack envies his success, seethes that the show which Mr Peanutbutter has is so similar to his own, yet struggles to fully hate him because Mr Peanutbutter is just too lovable.
The renewal of a fifth series, reported via Polygon, is a major success for a show which still remarkably doesn't get the recognition it deserves. Some crazy websites state that Bojack Horseman is the 2nd best animation ever. That's not true, but it's good and certainly one of the best out there. If you're sta
If you're starting to think you've had enough of Family Guy and the Simpsons (who hasn't?), Bojack Horseman is a definite alternative for you to consider and the best news is, there's a whole new season coming.