Boston Dynamics Robot Dog Can Now Open Doors
---
---
---
Mike Sanders / 5 years ago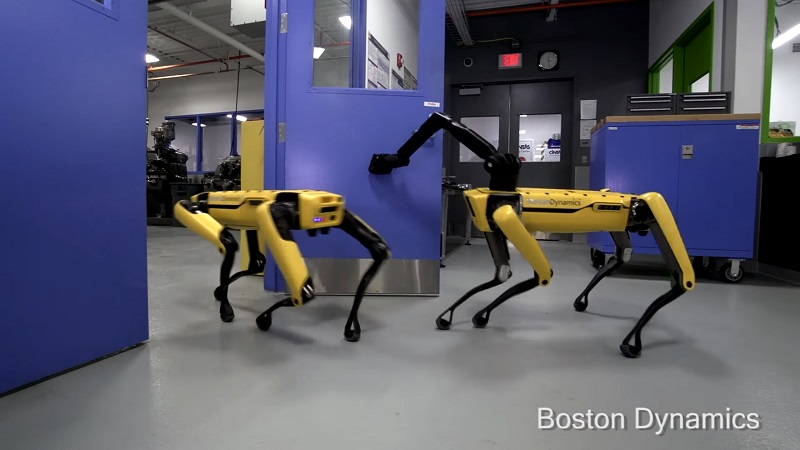 Boston Dynamics robot dog
Robotics has certainly come a long way in recent years. One of the stand-outs of the more popular technologies has been the Boston Dynamics robot dog. It promises to bring us a robot dog, albeit not very cuddly, into our homes. It seems now that the might even be capable of organising an escape.
In a video, of the dogs is now seem to be capable of opening doors and even working with a comrade.
Opening a lot of doors
In the video below, a standard model robot dog can be seen checking out a door that it is sadly unable to open. One of his friends, however, shortly comes along and with the assistance of a grab arm, is able to not only open the door but hold it open for his friend to leave first.
The dog, known as SpotMini 2 represents the next level of design for Boston Dynamics and would appear entirely capable of not only communicating but working with their prior SpotMini model.
Disturbingly Familiar
Anyone who has owned a dog will probably have experienced at least one occasion of them getting somewhere in your house you didn't want them. While I do not think that the SpotMini is capable of destroying your shoes or soiling your carpet, this is an innovation in the technology that will be remarkably familiar.
This is how it ends
I'm not certain what happened why SkyNet decided to take over the planet. I'm am, however pretty sure it had figured out how doors worked before it decided to launch its attack.
While being overthrown by SpotMini's might sound like a cute idea, I'm not sure I like the concept of the day when that SpotMini 2 can hold a gun as well as open a door.
What do you think? Impressed with the development? Would you like one of these? – Let us know in the comments!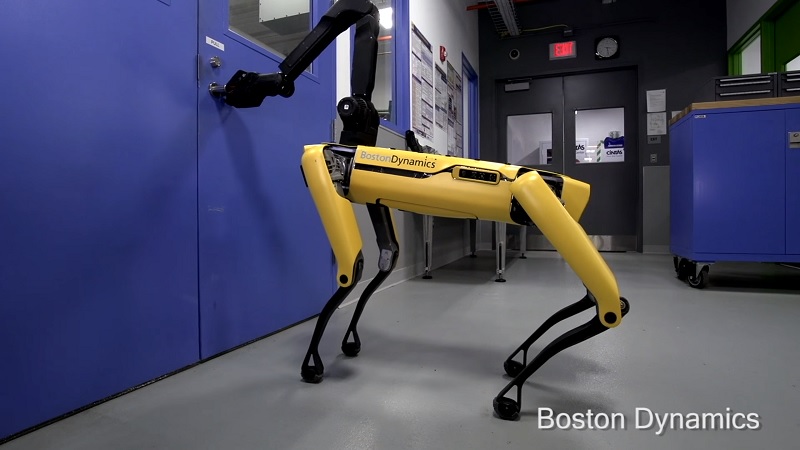 Support eTeknix.com
By supporting eTeknix, you help us grow and continue to bring you the latest news, reviews, and competitions. Follow us on Facebook and Twitter to keep up with the latest technology, share your favourite articles, chat with the team and more. Also check out eTeknix YouTube, where you'll find our latest video reviews, event coverage and features in 4K!
Check out our Latest Video