BotBoxer Boxing Punch Bag Will Dodge Your Attacks
---
---
---
Mike Sanders / 3 years ago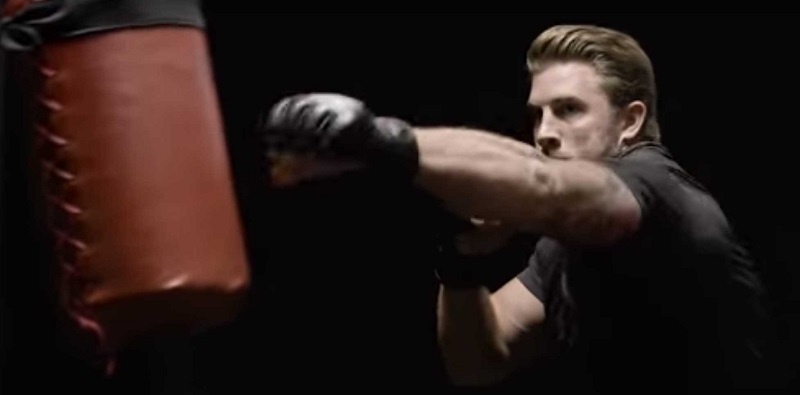 BotBoxer is a smart punching bag designed to dodge your attacks
While a punching bag is an effective way of working on your punching technique and movement, there is something of a fundamental flaw with it. It only really moves based on the physics of you hitting it. As such, using it to simulate an opponent will only get you so far.
It seems, however, that smart technology might be the answer or at least a massive advancement in this sporting equipments development.
In the video below, BotBoxer is a punching bag designed to specifically attempt to avoid your hooks and jabs and, for all intents and purposes, simulate an actual opponent. You may find that you spend more time punch air than the bag itself.
How does it work?
BotBoxer was specifically designed in an attempt to try and give the punching bag experience with some actual interaction. As such the bag will make an effort to read and dodge any punches you throw. In addition to this, however, the punching back is also designed to simulate fatigue. Therefore, if you can keep up with it, in the 'later rounds' you will find its reactions will slow down. This will allow you, assuming you still have some fuel in the tank, to pick your shots accordingly.
Developed by SkyTechSport, the idea of the punching bag is not only to improve technique, but also to try and improve your punch speed. The bag itself is able to react roughly, if set up in such a matter, twice as fast as a professional. While this option will have no practical application it can be adjusted accordingly to even potentially simulate an upcoming opponent.
As someone who dabbled in boxing many years ago, I really want to give this a try.
What do you think? Are you impressed with this technology? Do you think it can have some practical applications? In addition, would you like to give it a try? – Let us know in the comments!