Capcom To Release Resident Evil Typewriter Style Keyboard
---
---
---
Mike Sanders / 3 years ago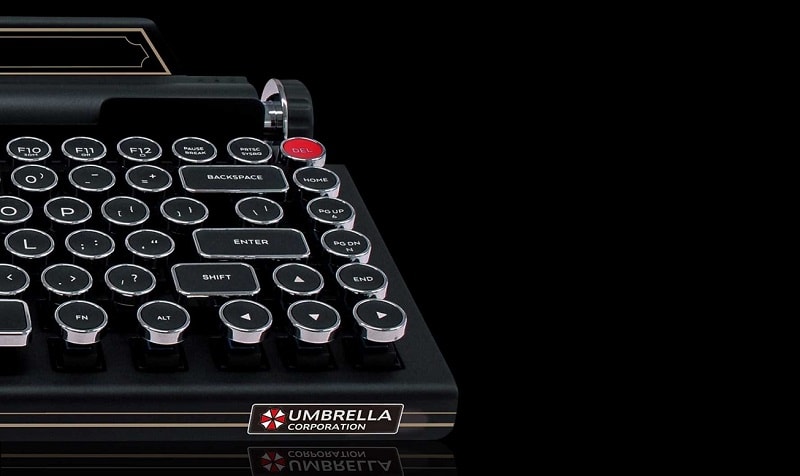 Capcom To Release Resident Evil Typewriter Style Keyboard
It's four months to go until the Resident Evil 2 Remake lands on our systems. Yes, I am clock watching this release. It doesn't happen often, but after seeing the completely amazing trailer for the game, I'm very much on-board the hype train and are currently getting a sandwich in the buffet car.
It's not uncommon these days to see 'premium' edition launches with games. These can include figurines, a desktop mascot or perhaps just some postcards. Capcom, however, is pushing the boat out a bit. Following an announcement on their official website, Capcom is planning on releasing a fully functional keyboard based upon the design seen in the game.
Save Point – No Ribbon Required!
Any fan of the older Resident Evil games will know that typewriters are quite iconic in the game. They have been used as static save points and each time you encounter one, you breathe a little sigh of relief. Then you panic when you realised you used up all your ribbon.
If you were planning on getting this keyboard though, I warn you now, it isn't cheap!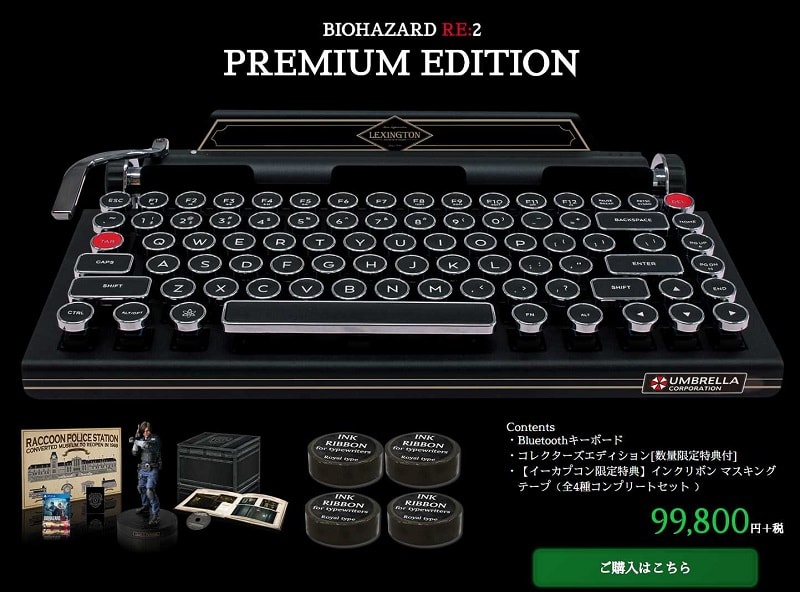 Shut Up And Take My Money!
The typewriter can be seen in more detail via the official RE2 Capcom website. You can visit it at the link here (albeit, it is currently running a bit slow – probably due to the hype). Although it is being sold as a 'Premium Edition' bundle, it will go on sale individually, but it will cost you a kidney or two.
The keyboard will be sold for around (basing this off my rough translation and exchange prices) $695. It is, however, still a rather impressive thing. Even the 'paper scroller' works on your screen! If I had a spare $700, I'd be all over this!
What do you think? – Let us know in the comments!