Captain America HUGE Cast Announcement
---
---
---
Rikki Wright / 9 years ago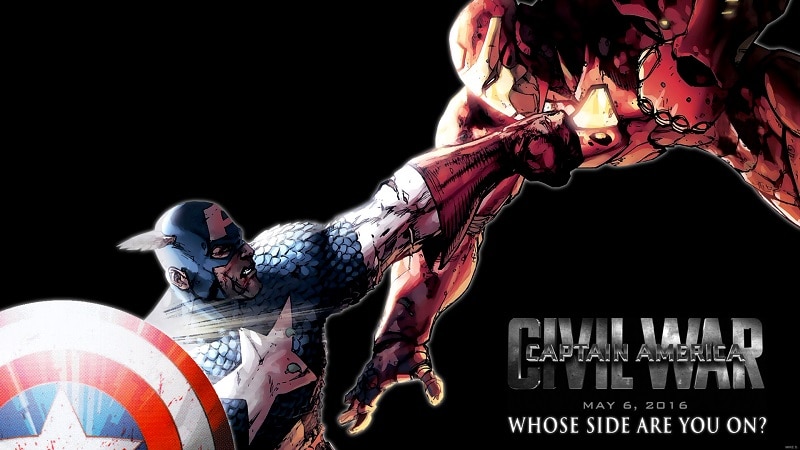 If you are a fan of the Avengers film series and branched films; you'll sure to be up to date with the film timeline. We've just had the release of Age of Ultron and Ant-Man will be out in the Summer, which stages the end of 'Stage two' of the film series. That then leave Captain America: Civil War to kick us back off in 2016 for the third and proposed, final filming stage.
With only a year until the release, filming has most likely already started (under wraps of course), but we are starting to get some pretty hefty details in regards to the filming cast; basically everyone apart from the Green Guy.
The official film synopsis given by the studio reads:
"Steve Rogers leads the new team of Avengers in their continued efforts to safeguard humanity. After another international incident involving the Avengers results in collateral damage, political pressure mounts to install a system of accountability and a governing body to determine when to enlist the services of the team. The new status quo fractures the Avengers while they try to protect the world from a new and nefarious villain."
Let's kick off the cast list, the team at the end of the last Avengers film will be directly included, so we have Scarlett Johansson (Black Widow), Anthony Mackie (Falcon), Paul Bettany (The Vision), Don Cheadle (War Machine) and Elizabeth Olsen (Scarlett Witch)….that's six straight away.
It has then been confirmed that Paul Rudd will make an appearance as Ant-Man after the release of the standalone film this Summer. We should also expect a visit from Chadwick Boseman (Black Panther) before he has his own standalone film in 2018. Jeremy Renner (Hawkeye) is named to appear despite his seeming departure in Age of Ultron and of course Robert Downey Jr. (Iron Man) will be back, establishing the rivalry between him and Cap that follows the comic story line; ten now.
Even though this will be an almost smaller sequel to Age of Ultron, the past of Winter Solider will make it into the new film. Sebastian Stan (bucky Barnes) will return at the Winter Solider, Emily VanCamp (Sharon Carter) and Frank Grillo (Brock Rumlow) will also be returning.
Almost there, really. Daniel Brühl will be appearing as Nazi villain Baron Zemo, Martin Freeman will also appear, but no confirmed role for him just yet.. Lastly, William Hurt will make his first appearance in the film series since his debut in The Incredible Hulk back in 2008. That's sixteen major roles, SIXTEEN; how will directors, Anthony and Joe Russo, give each of these enough screen time to warrant them? Who knows.
 The directors have a tough job on their hand with this one, this will be the first film to include more than 2-3 other Avengers cast, leading almost directly off the Age of Ultron, but also having to make sure this has enough traction to stand alone AND set up for the rest of the film series.
I can't wait for it, the chemistry all played on screen makes me like Captain America more and more with his unseemly witty responses that just doesn't fit in with our very matured sense of humor. Are you excited for the rest of the series? Let us know in the comments.
Thank you to Wired for providing us with this information.