Check out This Awesome Millennium Falcon Drone Sold by Disney!
---
---
---
Cernescu Andrei / 5 years ago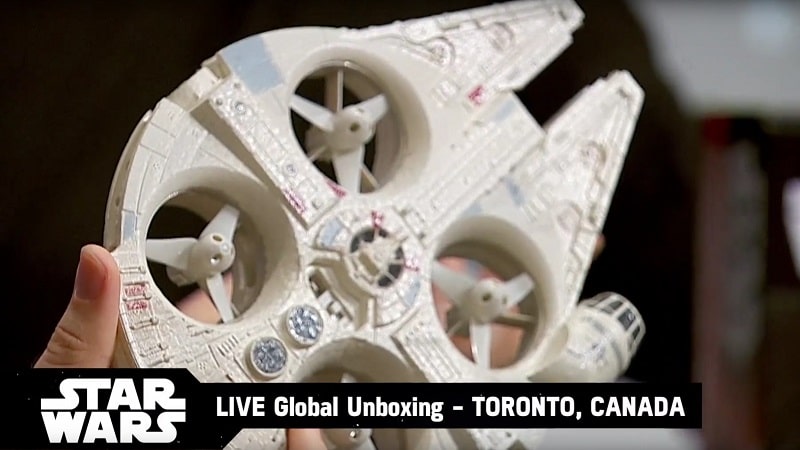 With Star Wars: The Force Awakens coming out soon, it makes sense that Disney would start selling items related to this highly anticipated film a few months ahead of its launch. As far as toys are concerned, there are quite a few options to choose from, but the most impressive ones are probably the remote-controlled Millennium Falcon and X-Wing starfighter, both of which carry the Air Hogs brand.
Air Hogs is a line of toy airplanes, rockets, cars, helicopters and drones that are being manufactured by a company called Spin Master in Toronto, Canada. There's no word on the availability or pricing of these particular drones just yet, but we'll keep you posted. What's great about these toys is that they are easy to control and require minimal assembly, which means they can be used to recreate that iconic battle from "Return of the Jedi" in any regular living room. The Millennium Falcon is a quadcopter drone, and it boasts four small propellers installed directly into its body. The body was made using high-density foam that ensures resilience to light impact. Have a look at the video below to see it in action!
This small drone would represent a fantastic Christmas present for any true Star Wars fan, don't you agree?
Thank you Engadget for providing us with this information.