Vibox is Offering an Amazing "Level up" Deal!
---
---
---
Rikki Wright / 7 years ago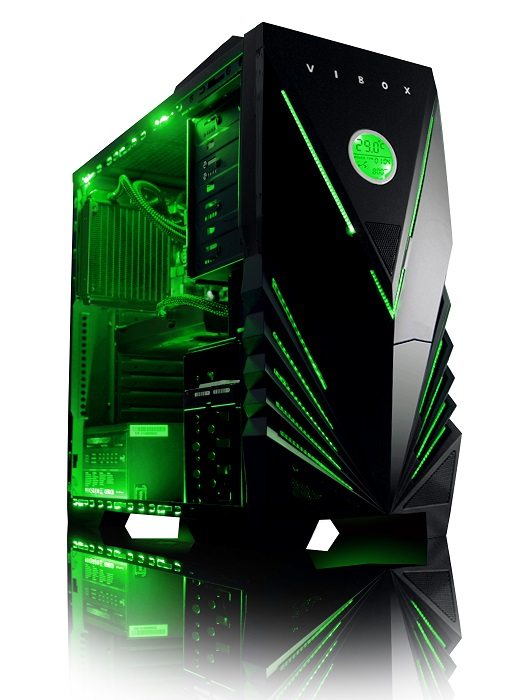 Are you in the market of a new pre-built gaming computer? With the current Black Friday deals, it would be hard to ignore how good some are and system builders Vibox have jumped on the band-wagon with an incredible deal.
Buy one of the appropriate computers from them and checkout with the code "LEVELUP" to upgrade your graphics card to the next model up in the range. So buy a GTX 970 will be bumped to a GTX 980 or R9 380 will be bumped to the R9 390. This excludes the AMD R9 Fury range and the NVIDIA Titan X.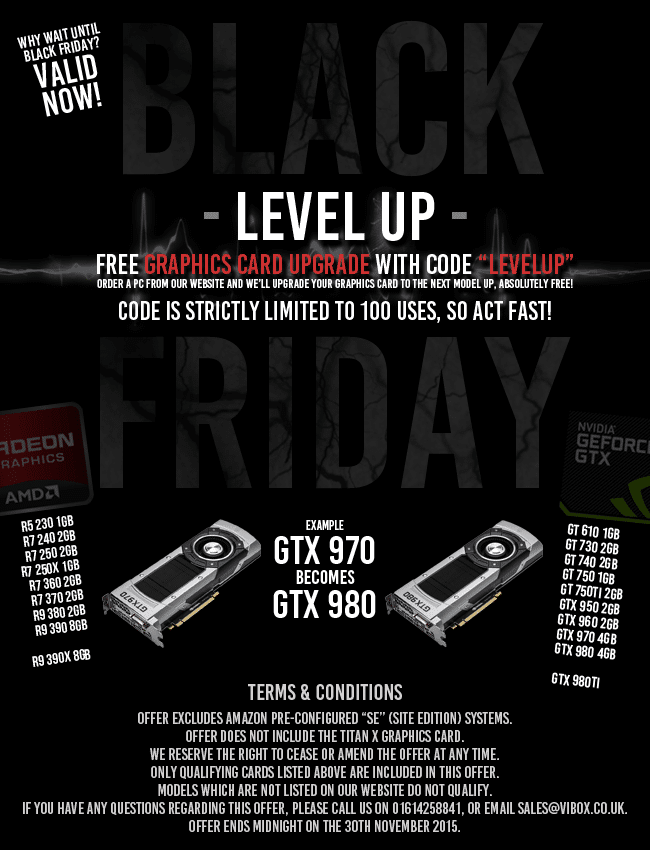 This is an incredible offer meaning you could potentially save yourself hundreds. An example of an incredible saving would be to buy the WARPATH gaming computer, which currently comes in at £1659.59 with a GTX 980 graphics card. This would be bumped up to a GTX 980Ti for free.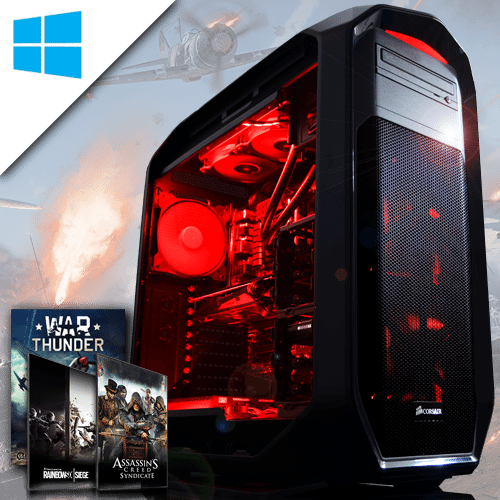 If you are on a bit of a budget, the Element PRO at £629.94 would be a logical choice. Currently equipped with an R7 370, this deal allows you to upgrade to a much better R9 380 graphics card.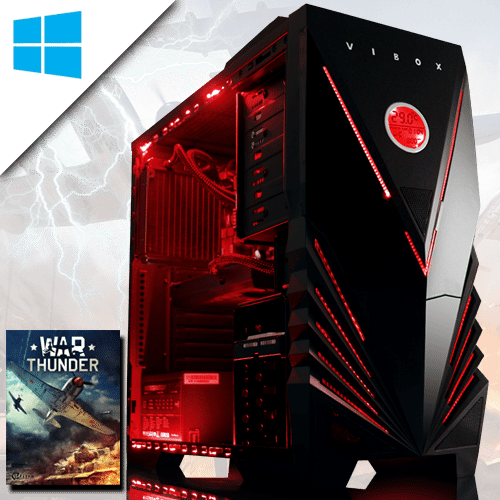 If I was in the market for a new computer, I know where I would be looking this holiday season. Be quick, limited to just 100 codes!