MIT Reveal Latest Upgrades To Cheetah 3 Robot
---
---
---
Mike Sanders / 3 years ago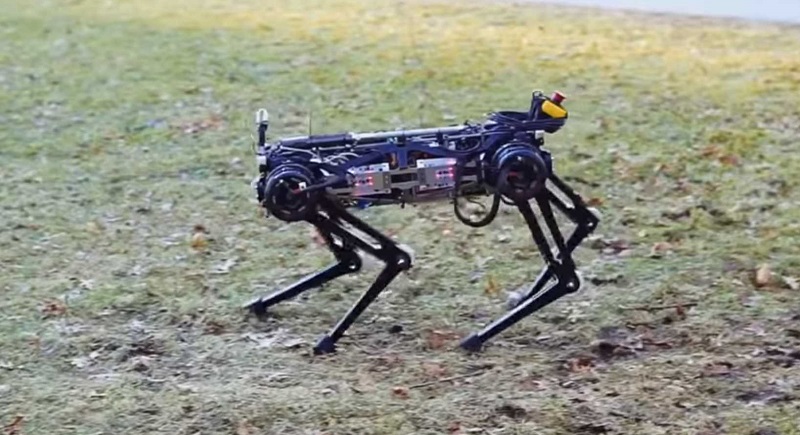 MIT Reveal Latest Upgrades To Cheetah 3 Robot
Robots are going to play a part in the future of the human race. Hopefully, that part isn't enslaving us or wiping us out, but I guess we'll have to wait and see. Either way, it'll be a nice surprise! We are, of course, still very much in the foundation of robot design, but we do occasionally see advances that made the widespread possibility seem that one step closer.
One of these is definitely MIT's latest upgrade to their Cheetah 3 robot.
Ease Of Movement!
In the video below, several upgrades to the robot have significantly improved their robot in terms of movement. It is certainly very fluid and even with rigorous testing to try and make it fall over, the Cheetah 3 remains remarkably well balanced.
In a report via Metro, four of the key upgrades to the Cheetah 3 include;
It is capable of running at 7 mph which is definitely faster than I can.
The robot can recover from a sudden loss of balance or even being shoved.
It's capable of adapting to walk on 3 legs!
I can jump around 30″ onto a table.
Capable of operating blind with no visual cues or prompts!
That's Nice!… Is It Going To Kill Us?
I doubt it. Well, unless they happen to mount a gun on it. Perhaps what is the most impressive upgrade, however, is its ability to operate without seeing its environment.
MIT has said: 'Vision can be noisy, slightly inaccurate, and sometimes not available, and if you rely too much on vision, your robot has to be very accurate in position and eventually will be slow. So we want the robot to rely more on tactile information. That way, it can handle unexpected obstacles while moving fast.'
All I can say is that I'm very impressed and look forward massively to seeing what they do next!
What do you think? – Let us know in the comments!