Chieftec A-80 Series 650W Non-Modular Power Supply Review
---
---
---
Ryan Martin / 7 years ago
Introduction & Packaging
---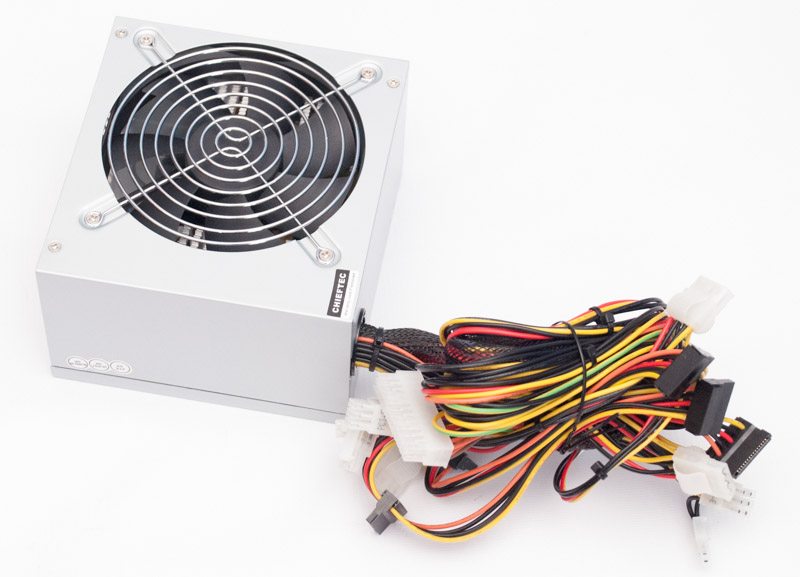 A little while ago we ran a story about how the brand "Chieftec" were making a return to the UK market: Chieftec had previously been a sizeable player in the UK market selling a variety of cases and power supplies. Since their departure around 8 years ago they've been doing well in Asia and North America and now they are looking to get a foothold back in the UK and EU markets. As part of that they have launched a brand new range of power supplies and cases to get things moving. Peter Donnell, one of our senior reviewers, recently took a look at Chieftec's newest full-tower case offering: the DX-02B. Now I will be taking a look at one of Chieftec's newest power supply offerings; the CTG-650-80P. The more catchy name for it is the Chieftec A-80 650W power supply and as the "80P" model name suggests it comes with 80 Plus certification, the Bronze one to be exact. Aside from that it isn't exactly the most exciting power supply in the world: you've got 650W of 80 Plus Bronze power with a decent chunk of cables and a fairly plain-Jane OEM style design. Of course, this isn't a bad thing: Chieftec's slogan for this product is "Why pay more than necessary?". I couldn't agree more, why waste money on painting the power supply, prettying up the cables and adding in loads of accessories when that just adds extra cost. Of course, without all those little extras the price to performance is going to be key here so let's see exactly how it performs.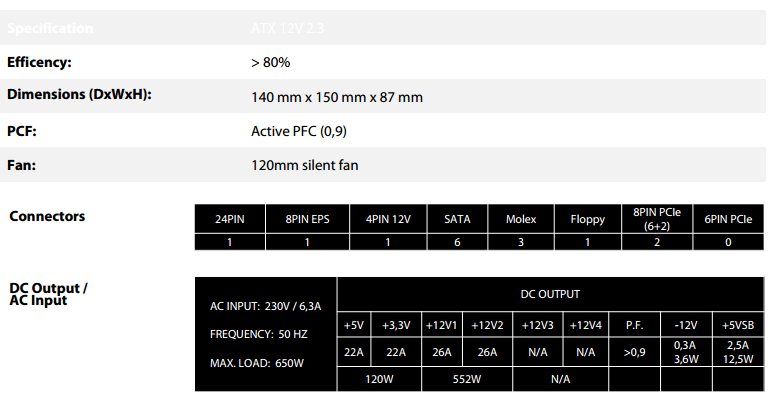 Packaging and Contents
Chieftec's packaging is fairly simple and to the point, there isn't really anything notable on the box.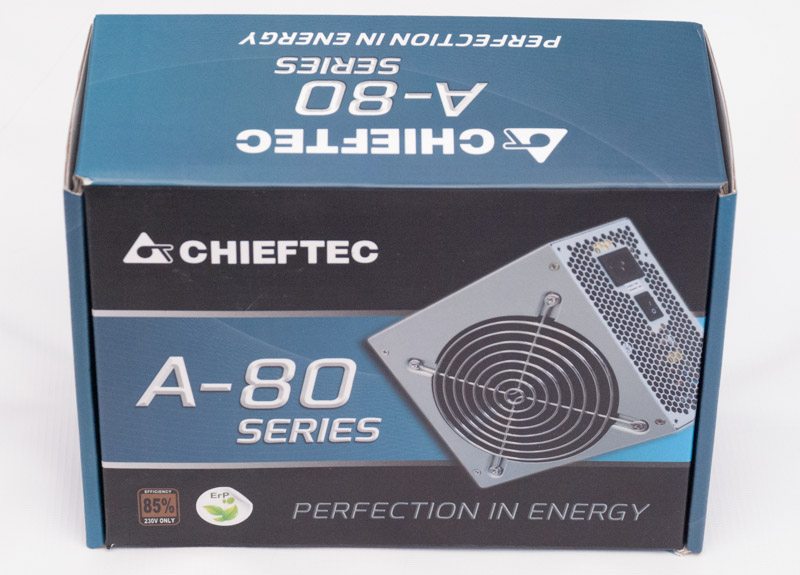 The box uses a uniform design and to denote between the model inside a red marker is used, this helps keep the costs down. For more specifications and features the product page is useful.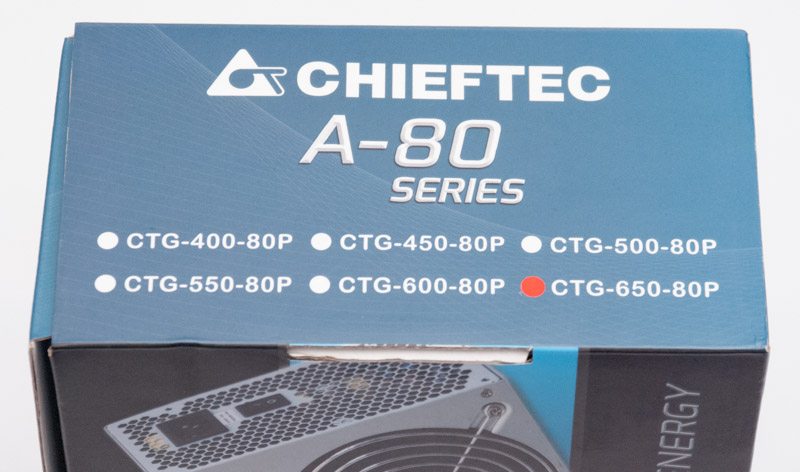 The accessory pack is also fairly basic, there's an EU power plug (hopefully UK units will ship with UK power cables or at least adapters), some silver screws and a generic user guide.