Chieftronic Halo MP-800-ARGB Mouse Pad Review
---
---
---
Peter Donnell / 2 years ago
Chieftec has been around since the beginning of time and making PC cases, PSU and more ever since. However, their new Chieftronic division has been pushing to modernise the brand, and meet the demands of the modern PC gamer. So far, they've done a fine job too, with some gorgeous new PC cases and PSUs that have been getting positive reviews from us here at eTeknix, and in the wider world. However, today I'll be taking a look at a more common product, the humble mouse mat, but Chieftronic has somehow managed to put an interesting twist on it!
Chieftronic Halo MP-800-ARGB Mouse Pad
Mousepads are pretty common, we all know this and I'm pretty virtually all of you have one on your desk right now. In recent years, USB powered RGB mouse mats are pretty common, I have one myself with some lovely colours running around the edge. However, a lot of these are USB controlled with desktop software, or more commonly have their own built-in control box to change the colours with a button. However, Chieftronic has equipped theirs with an extra-long digital ARGB cable, the kind you hook up inside your PC case to a hub, motherboard, or other ARGB hardware. I can honestly say I've never seen this method before!
They've done this by giving the mouse pad an extra-long cable, but also providing you with this handy expansion slot adapter. It gives you three external RGB headers. I'm not sure what you can do with the other two, perhaps add some light strips to your desk, but for the purposes of this mousepad, you'll only need one of them. Of course, this thing is totally optional too, if you already have an ARGB hub or some way of passing the cable into your PC case, you could of course, do that too.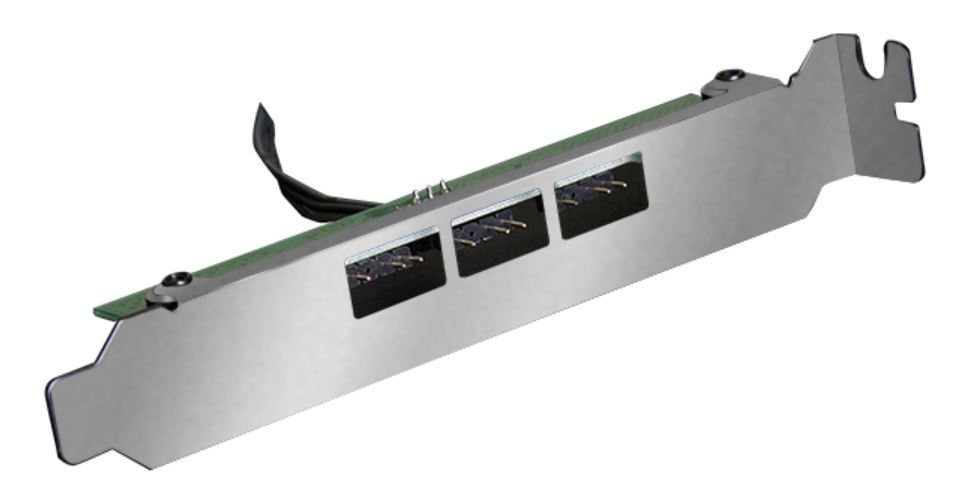 Launch Trailer
What Chieftronic Had to Say
"Chieftronic's Halo A-RGB Mousepad brings the technology of Mainboard Sync A-RGB control, which has been confined to the inside of the PC, to the outside world. With the innovative 3-Port A-RGB PCI-E Expander Bracket, the Mainboard's 3-PIN header is expanded to allow external devices like the Halo to be connected and controlled by all mainstream M/B Sync software like: ASUS™ AURA SYNC, MSI™ MYSTIC LIGHT SYNC, ASROCK™ POLYCHROME SYNC, GIGABYTE™ RGB FUSION. With a large 800mm x 300mm water resistant, micro-woven surface and an anti-slip rubber base, the Halo features all that gamers would expect from a modern XL mousepad, while the 16.8 million custom colors can be selected and controlled via M/B Sync, for a gorgeous 360-degree illumination that matches that of your gaming system without installing more third-party software." – Chieftronic
Performance
I'll get right down to it with this one, it's a mouse mat! I think the reviewing of mouse mats is virtually impossible, as they're such a subjective thing. Softer padded surfaces, harder cloth, aluminium, etc, there's a good range of materials out there and I think most people have their favourites. Beyond that, I think 99% of the ones out there are made equally well too, and the overall quality in the market is very good these days, assuming you stick to well-known gaming brands, of course, not some crap you order on Wish.com.

Thankfully, I'm happy to say the quality is competitive, with a nice tight weave and a nice premium quality feel to the material. It's a water-resistant surface, so the occasional spill from your drink will wipe off easily enough too. I also find this type of material is easy to clean with some screen cleaner and a microfibre cloth (no, seriously!)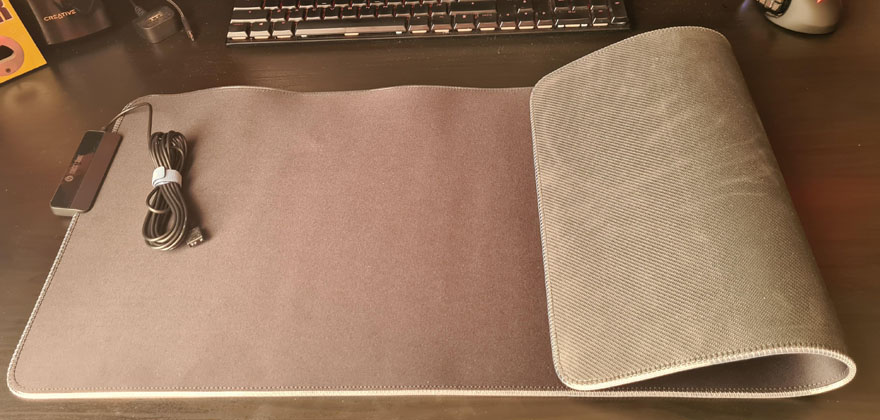 The edging is nicely finished, with a frosty plastic noodle threaded through that's going to illuminate with the ARGB lighting.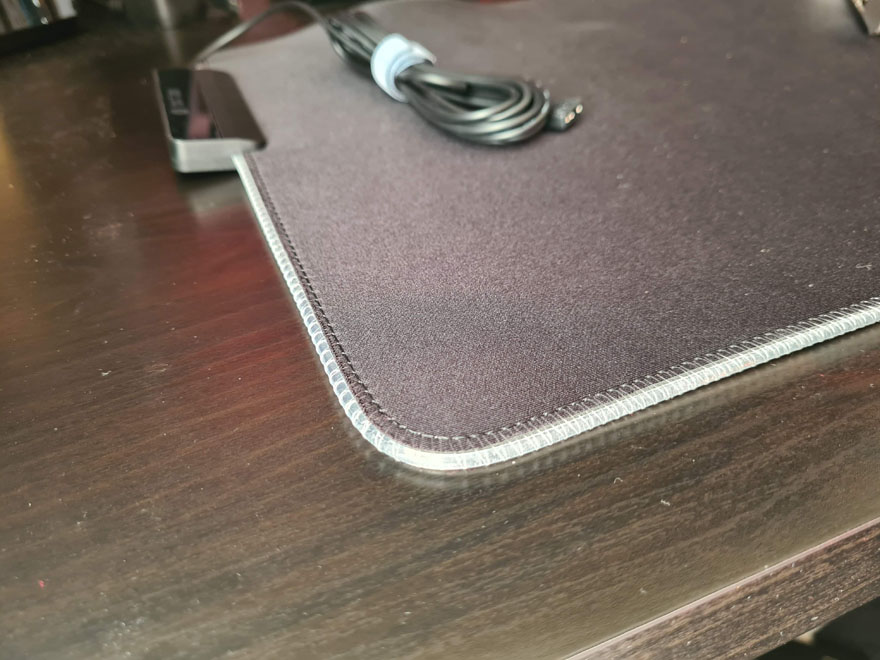 There's a small control box here, where the wire is connected to the mouse pad.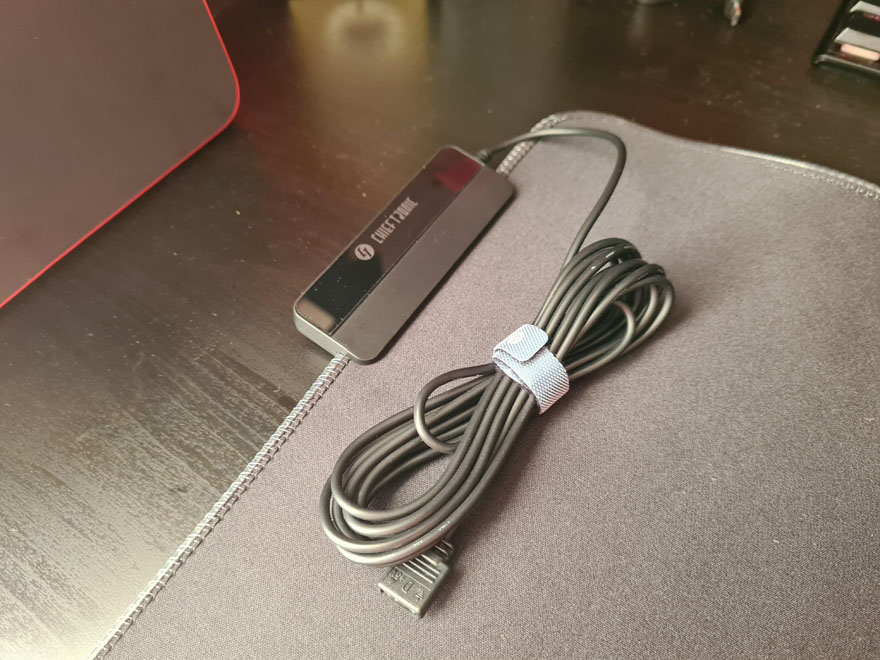 ARGB
The ARGB looks great, actually, REALLY great! The colours are vibrant, and with it being hooked up to your PC, it can be easily synced with your other ARGB hardware.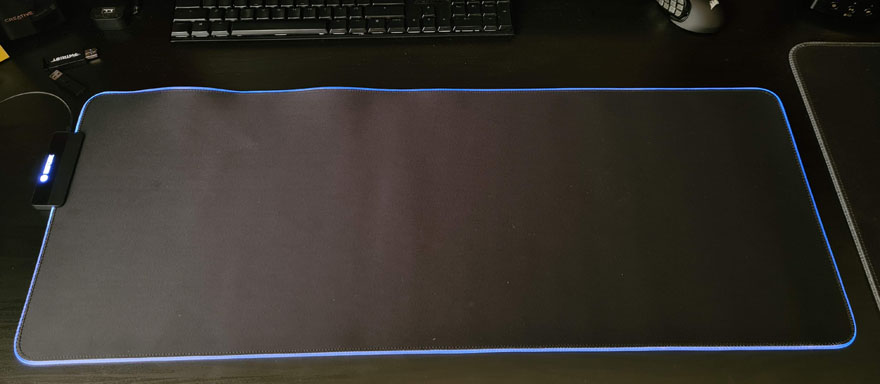 It's been tested with ASUS Aura Sync, Gigabyte Fusion 2.0, ASRock Polychrome Sync and MSI Mystic Light.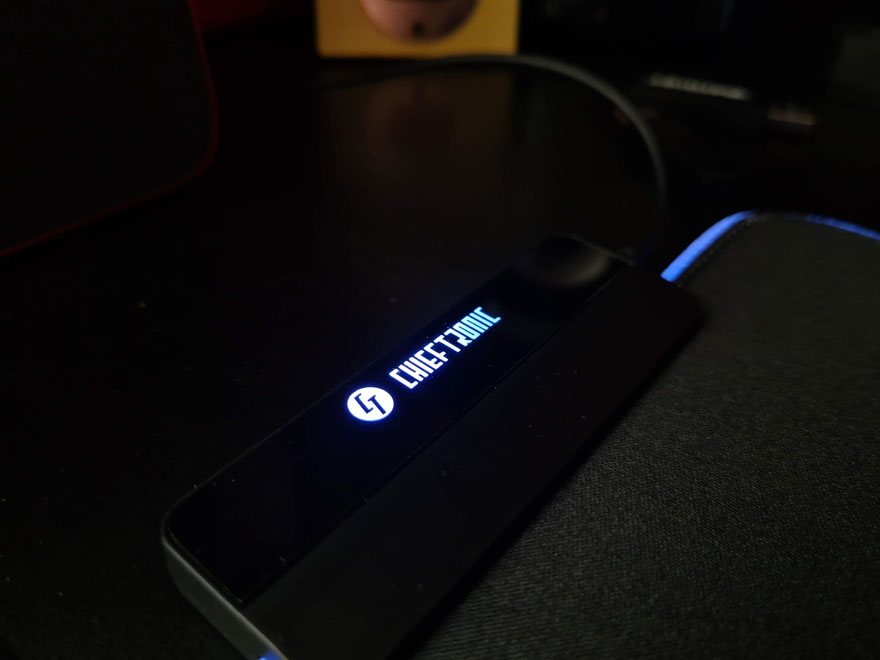 However, ARGB hardware, if not all of it these days, uses the same connectors for ARGB lighting, so other brands should work just fine, they're just the ones Chieftec have confirmed themselves.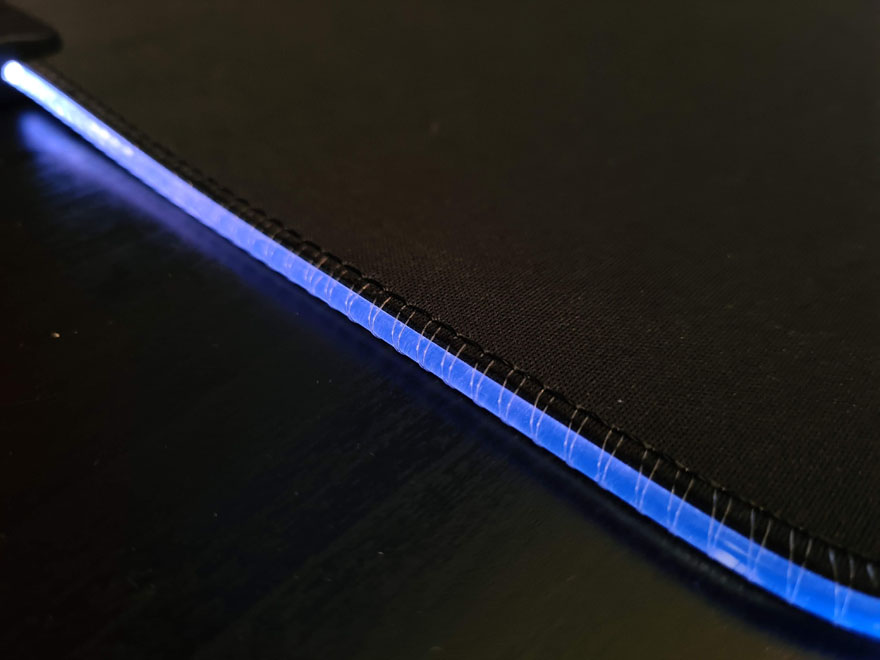 It does seem a little over the top for a mouse mat, but honestly, having it hooked into the PC does make sense. I guess it's no more cables than running a USB cable to your PC anyway.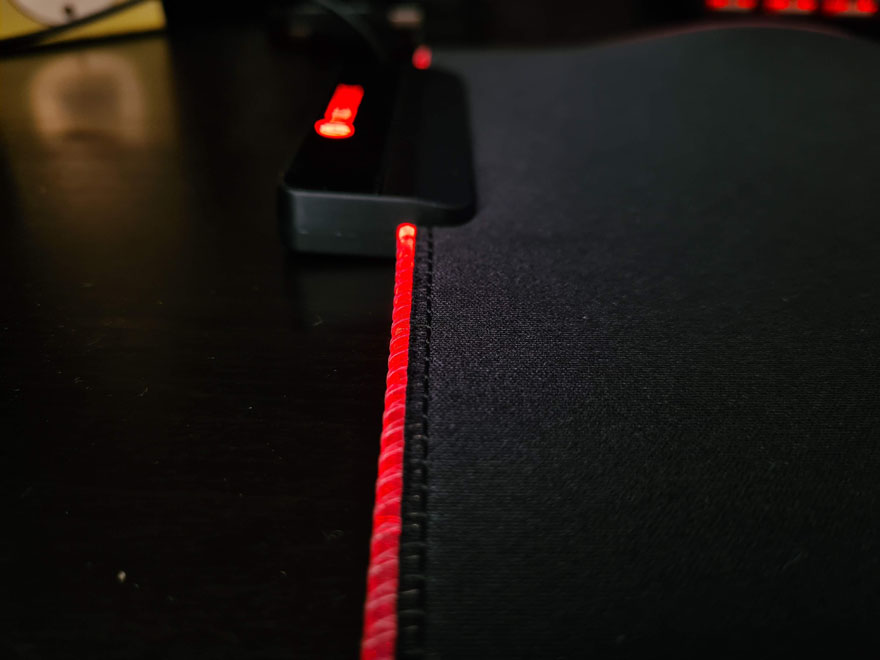 If you're looking to spice up your setup, I really can't fault it. It's well made, looks great, offers something unique, and as far as a gaming mouse mat goes, it's ticking all the right boxes!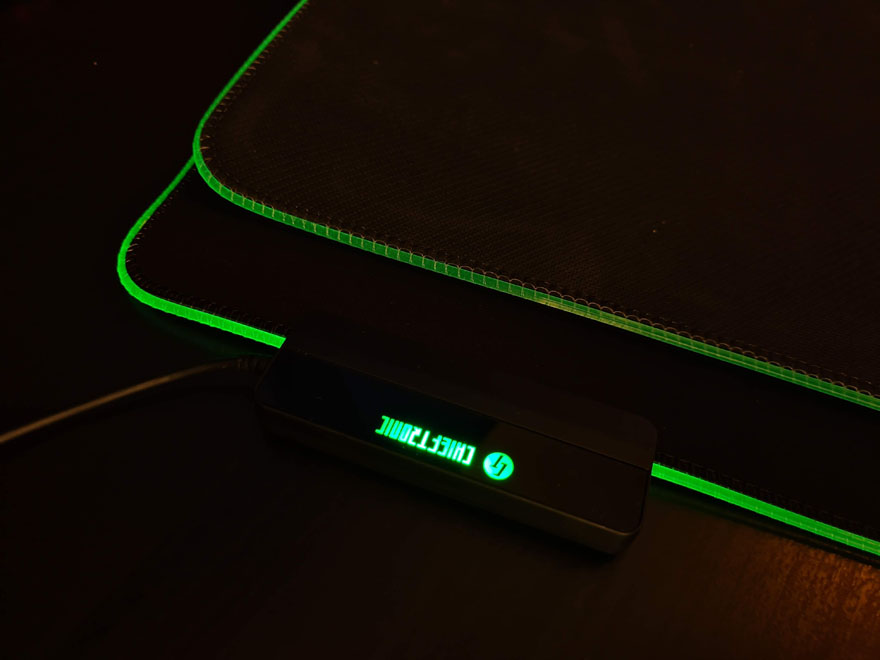 Availability
The Chieftec Chieftronic Halo MP-800-ARGB Mouse Mat is launching now, and stock should be landing at retailers any time now. You can keep up to date on prices and stock at the official product site here. So, is this something you would buy, or not really your speed? Let us know what you think in the comments. Personally, I love it, it may only be a mousepad, but it's certainly unique!