Chillblast at Insomnia i52
---
---
---
Peter Donnell / 8 years ago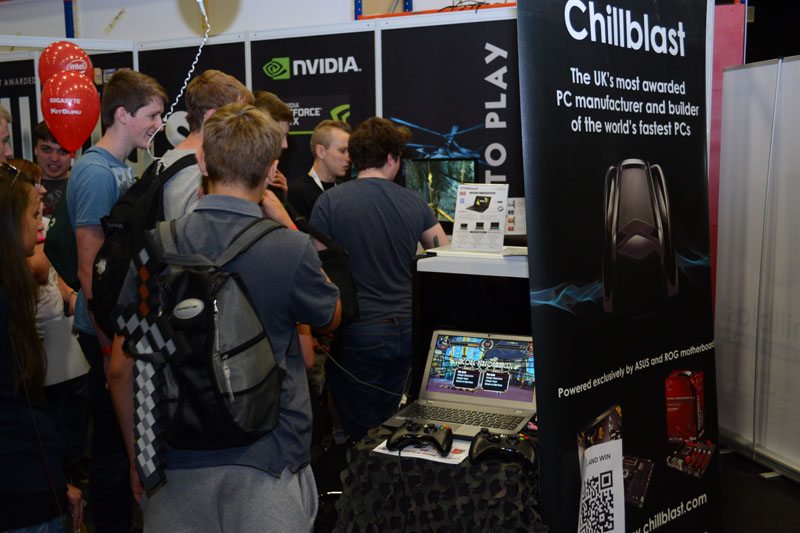 Chillblast are back at iSeries once again and they've brought along some of their latest gaming systems for you to try out on their booth. Most interesting of all their stuff has to be one of their little gaming laptops it's hooked up with a couple of controllers for people to play Street Fighter, and given the competitive gaming nature of this show, it's proving very popular.
They've also got a very nice triple monitor setup with a racing wheel, a real treat for those who can only dream of owning such a setup and anyone is welcome to sit down and play a few laps. If that's not your thing then you can also try out many of today's latest games on their AMD 295×2 gaming rig which has been fitted inside the lovely Aerocool DS Cube chassis.
If you're at the show, make sure you take time to stop by this booth and check them out!