Chillblast Fusion Barbarian Gaming PC Review
---
---
---
Colin Chambers / 9 years ago
Introduction
---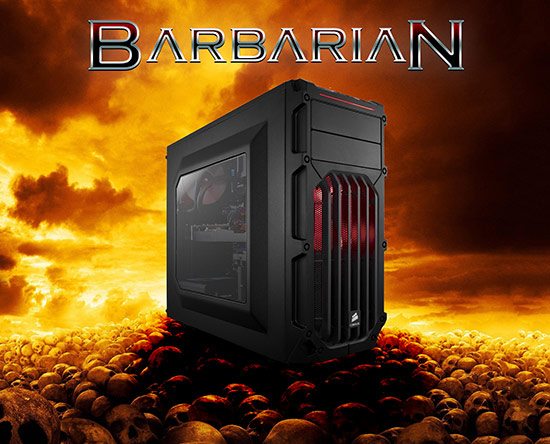 Today we are looking at the aggressively named "Chillblast Fusion Barbarian Devil's Canyon Gaming PC", featuring a Corsair SPEC-03 chassis on the outside, with a high-end i5 4690k, Nvidia GTX 970,  16GB of DDR3 on the inside and a few high performance coolers in between. Chillblast have even thrown in a tasty CPU overclock to help us hit the high notes and have opted for the traditional OS SSD / Mechanical HDD storage configuration to give the user more options when it comes to storage.
At a time when certain delayed AAA titles are on the horizon, many will be looking to upgrade their rigs to play the latest and greatest games at maximum graphics settings. The question is, is the Barbarian worth considering for your next upgrade? Let's find out!
Specifications
Name: Chillblast Fusion Barbarian Gaming PC
Case: Corsair SPEC-03 Case
Motherboard: Z97X-Gaming 5  Motherboard
Processor: Intel Core i5 4690K Devils Canyon overclocked to 4.3GHz
Processor Cooler: Corsair H75 all-in-one liquid cooler
System Memory: 16GB Corsair/Crucial/Samsung PC3-12800 1600MHz DDR3 Memory (2 x 8GB sticks)
Main Boot Drive: 120GB Samsung 850 EVO SSD
Additional Storage Drive(s): Seagate 2000GB 7200RPM Hard Disk – 6Gbps
Graphics card: Gigabyte GTX 970 4GB Maxwell Windforce Edition
Power Supply: Corsair CX 750W 80 PLUS Bronze Certified PSU
Optical Drive: 24x SATA DVD+/-RW Drive
Wireless: Not included
Monitor: Not included
Peripherals: Not included
OS: Windows 8.1 64 Bit
Warranty: 5 Year Warranty with 2 Years Collect and Return (UK only)
Price: £1163.78 as configured Delivered.
The system was well packaged, with what can only be described as "cardboard ghillie" padding.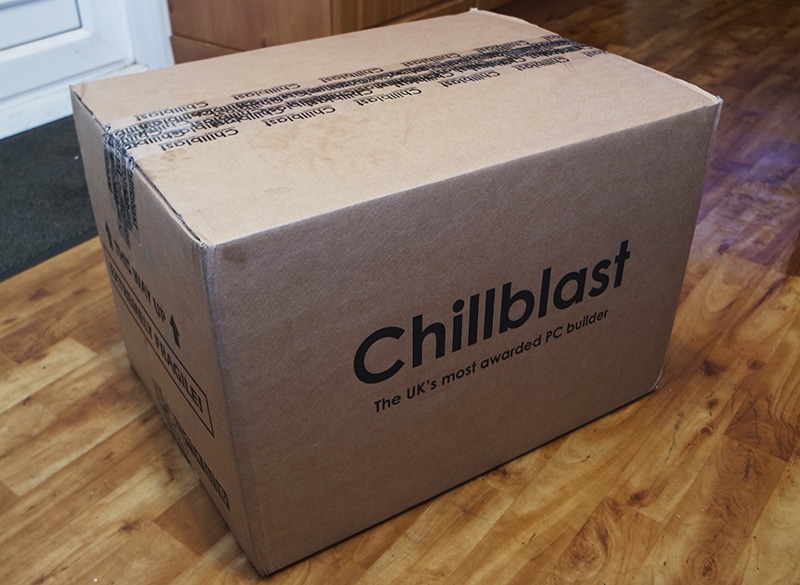 Chillblast has included the Motherboard and Graphics card boxes too, which contain all of the misc leftover bits.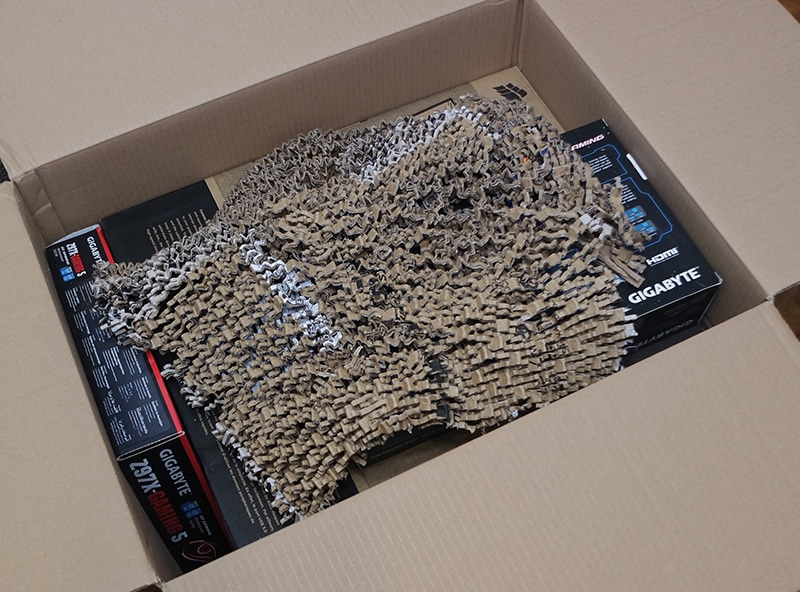 The system unboxed.  The front of the case reminds me of the mask Bane from Batman, with its exaggerated front grille bars and bold styling.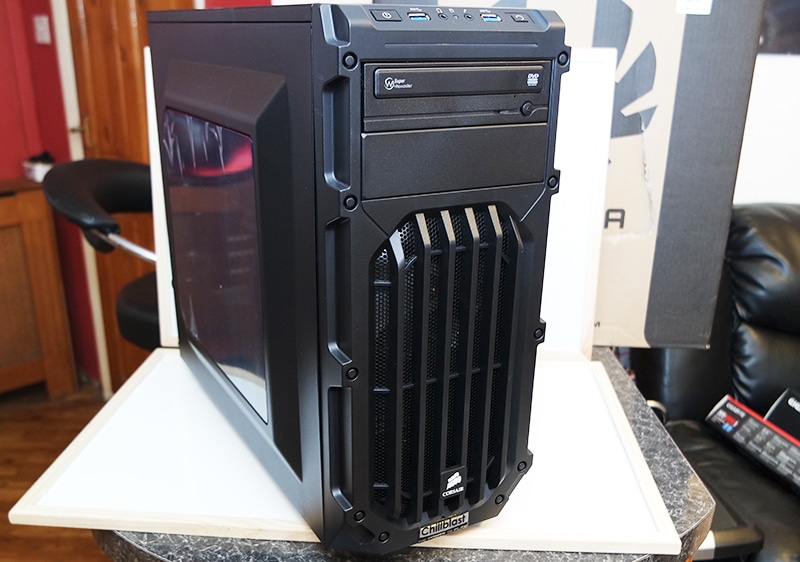 Across the top of the case we have 2 x USB3, headphone and mic ports, with power and reset buttons.  Underneath is a bar which lights up red when the system is powered on, and the HDD activity LED sits in the middle of the I/O panel.

CPU-Z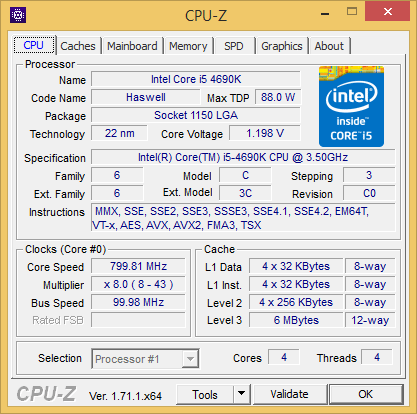 GPU-Z