Chillblast Fusion Hitman Gaming PC Review
---
---
---
John Williamson / 6 years ago
Introduction
---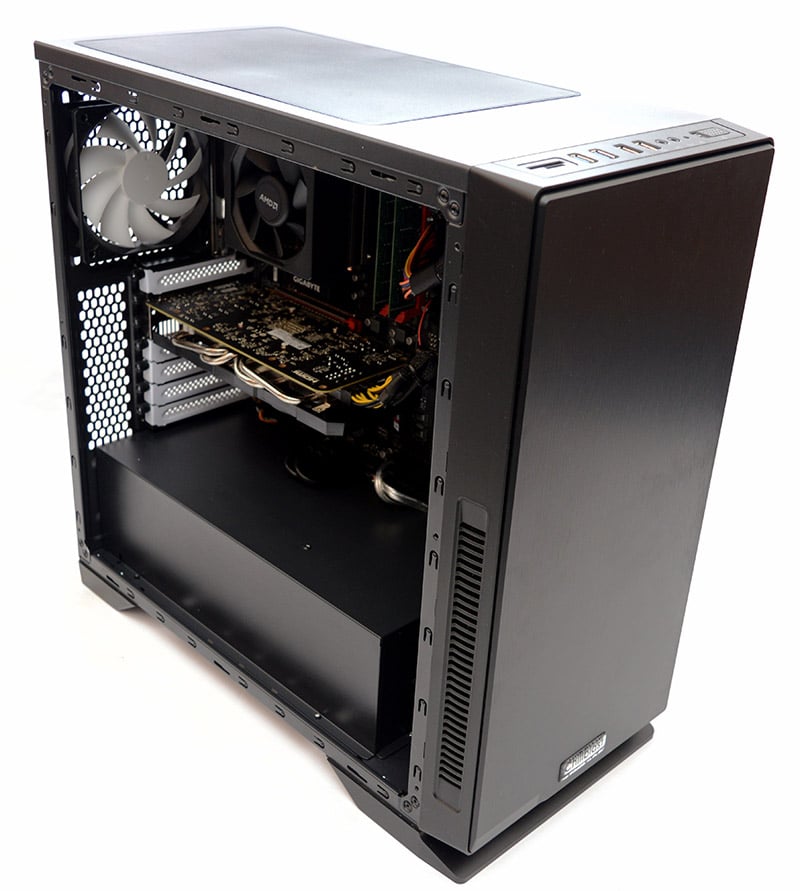 Chillblast has received various accolades from respected media outlets and won more awards than any other system integrator on the market. This illustrates their commitment to providing the best possible value and upholding an unparalleled level of customer service. The company's talented team of engineers create a huge range professional systems which suit varying tastes and budgets. Typically, pre-configured PCs which arrive for review purposes feature a combination of an Intel processor and NVIDIA graphics card. However, Chillblast decided to buck this trend and dispatch an AMD focused rig which offers exceptional value. Hopefully, this showcases the price to performance ratio of AMD hardware and dispel some myths about the impact of using cheaper CPUs.
The Chillblast Fusion Hitman opts for an AMD FX-8370 processor which has a core frequency of 4.0GHz and includes the new Wraith cooler. Not only that, the system is bundled with 16GB DDR3 memory, a highly-regarded Samsung 850 EVO 250GB boot drive and XFX AMD Radeon R9 380. As you can see, this a very solid specification and you shouldn't encounter any problems playing modern games at modest presets. Priced at £799, the Chillblast Fusion Hitman targets the mainstream user who cares more about silent operation than a lavish aesthetic design. Therefore, I'm interested to see how the system fares against rivals which fixate on parts from Intel and NVIDIA.
Specifications
Name: Chillblast Fusion Hitman
Case: GameMax Silent ATX
Motherboard: Gigabyte GA-970-Gaming
Processor: AMD FX-8370 Black Edition 8-Core CPU up to 4.3GHz
Processor Cooler: AMD Wraith Stock CPU Cooler
System Memory: Crucial 16GB (2x8GB) DDR3 1600MHz
Main Boot Drive: 250GB Samsung 850 EVO Solid State Drive
Additional Storage Drive(s): Seagate 1TB 7200RPM Hard Disk
Graphics card: XFX AMD Radeon R9 380 2GB
Power Supply: Aerocool 80 PLUS 600W
Peripherals: N/A
Monitor: N/A
Optical Drive: N/A 
Wireless: N/A
OS: Windows 10 Home 64-Bit
Warranty: 5 Year Warranty, 2 Years Collect & Return UK only
Price: £799
Packing and Accessories
The system arrives in a hefty box made from thick cardboard and contains a fragile notice to ensure the courier takes every possible precaution to prevent any damage from occurring. Additionally, the top section is held down with heavy tape and able to withstand being carried around in a haphazard manner.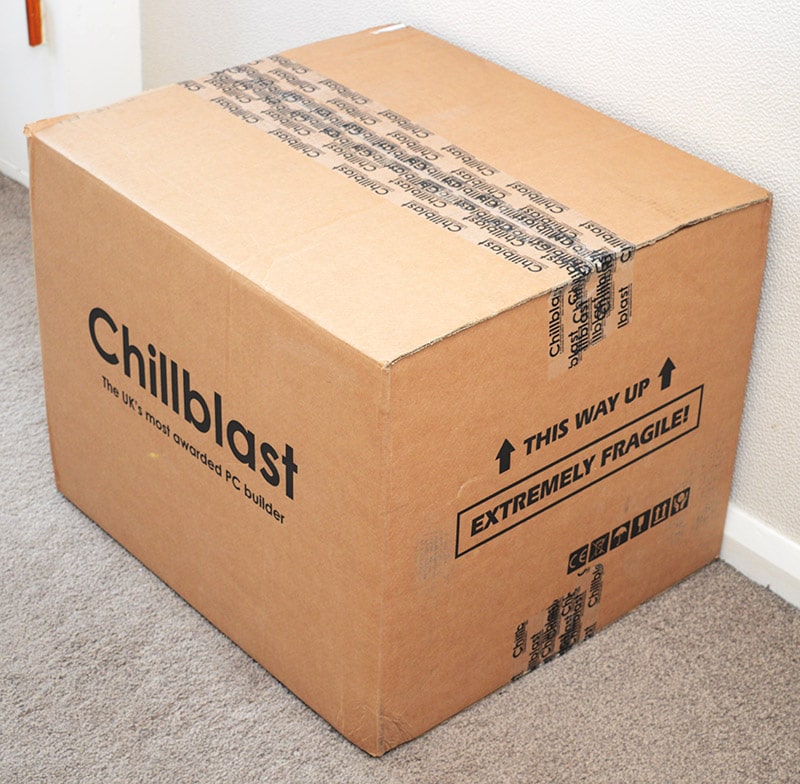 Once opened, we can see the main chassis box is protected by paper inserts, and all the accessories are housed in their own compact package. During transit, it's extremely easy for dust filters to become dislodged. To resolve this common problem, Chillblast decided to position a dust filter in a sealed flap. This is a great idea and demonstrates how much attention has been given to the unboxing experience.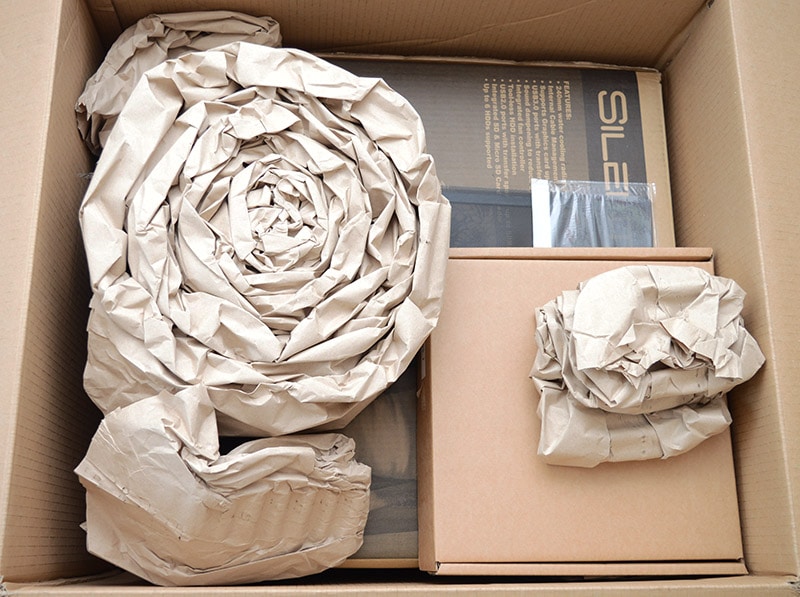 The GameMax Silent chassis box opts for a rather unusual graphic and outlines key features using bullet points. As expected, the internal packaging is stellar with durable foam inserts and a protective cover which prevent the chassis from brushing against the cardboard which can cause annoying cosmetic marks.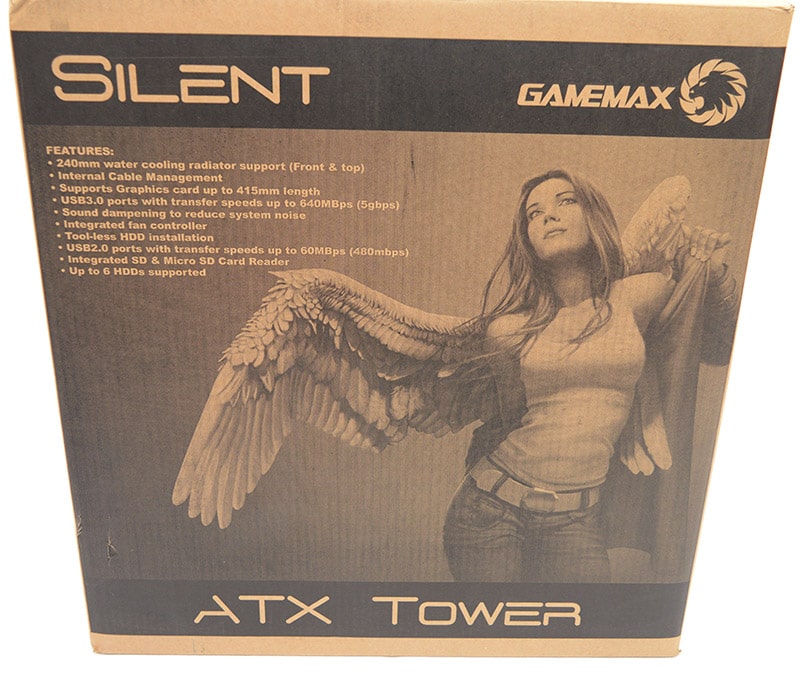 Chillblast includes an instructional label which informs the user to remove any internal packaging before powering the system on. Here we can see the remarkably strong foam pack which does a fantastic job of protecting essential system components. Evidently, Chillblast has taken every possible step to make sure the system arrives safely and in mint condition.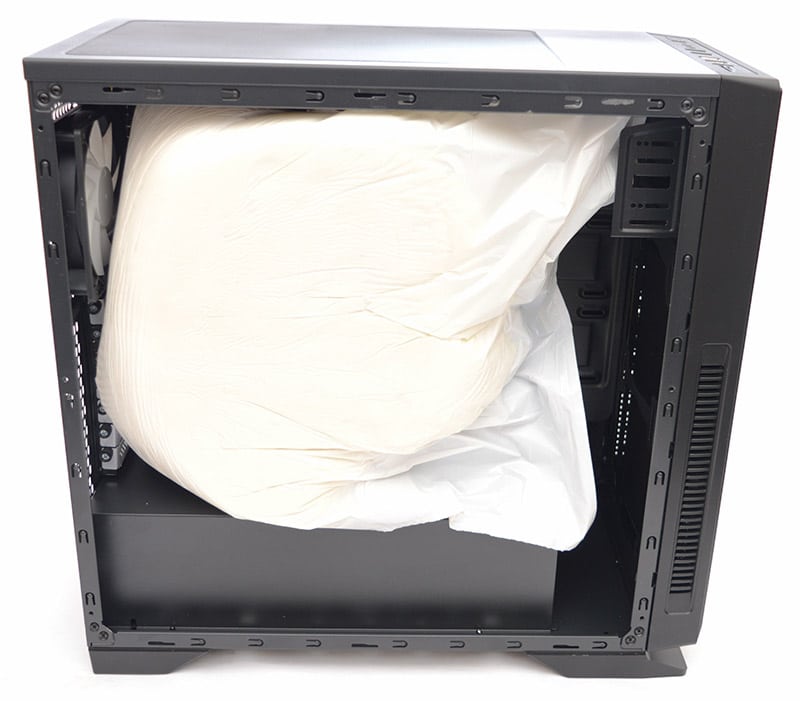 In terms of accessories, the system comes with an easy to understand installation guide, component documentation, drivers disks, extra fittings, G Connector, spare PCI slots, SATA cables, PCI-E adapters, and an AC power cord.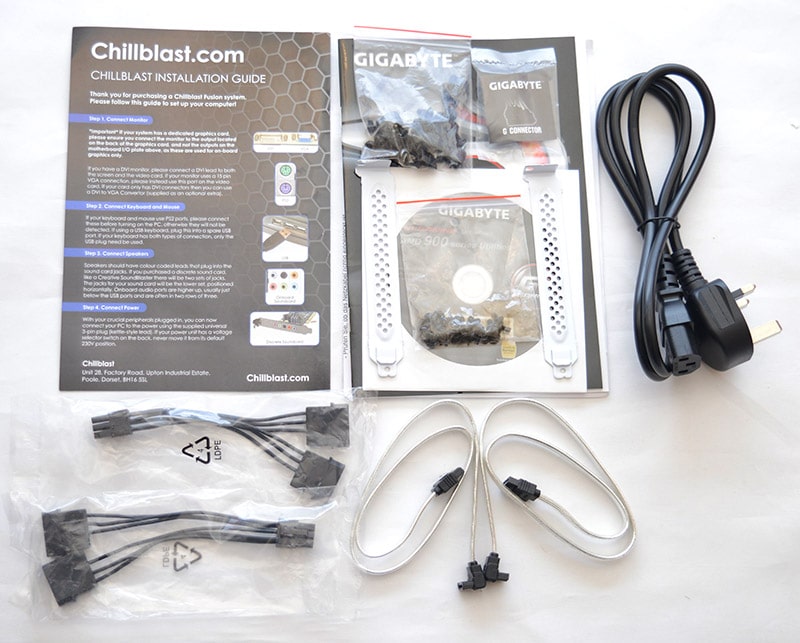 CPU-Z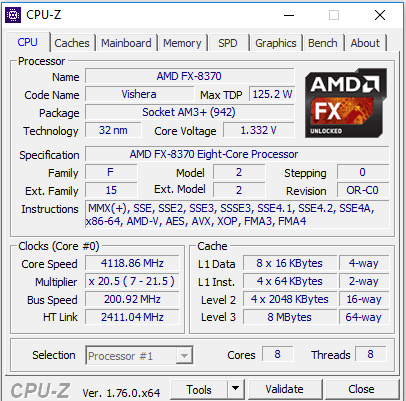 GPU-Z