Chillblast Fusion Wolf 2 GTX 1080 Gaming PC Review
---
---
---
John Williamson / 7 years ago
Introduction
---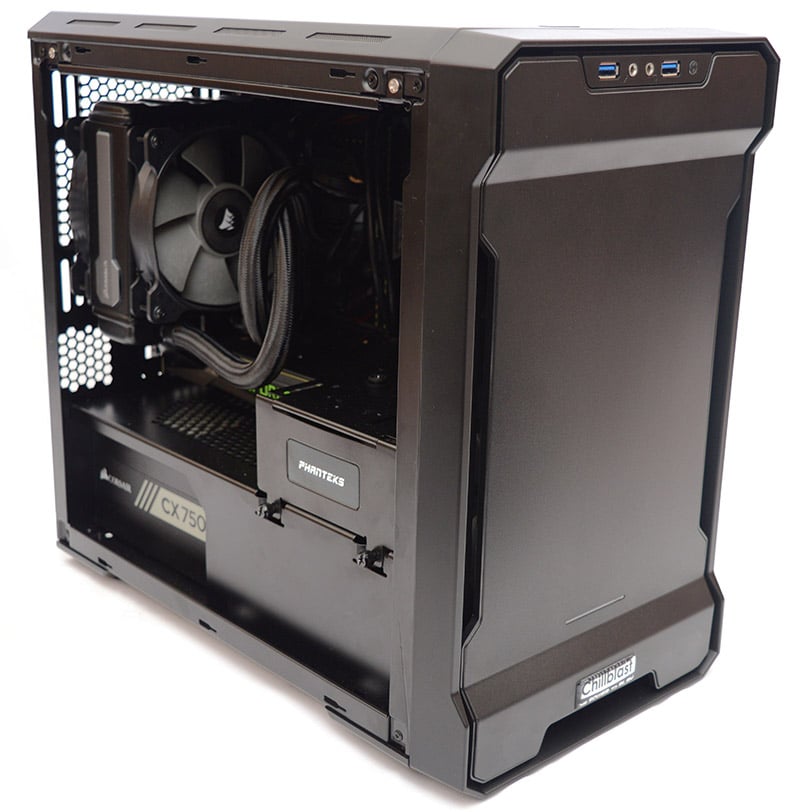 Now that the GTX 1080 has finally been unleashed, system integrators are upgrading their comprehensive catalogue to include the very latest innovation in graphics technology. Even though the GTX 1080 is suffering from major supply issues, award-winning companies like Chillblast have the purchasing power to secure enough units to fulfil system orders. The popularity of NVIDIA's new flagship emphasises its astonishing horsepower and ability to maintain fluid frame-rates when paired with a 4K monitor. Of course, some users might feel this is the perfect opportunity to purchase a new system and ensure the GTX 1080 isn't bottlenecked by older hardware. Thankfully, Chillblast's design team have rapidly worked their magic to construct a wide range of professional builds.
Small form factor systems are becoming a firm favourite among PC enthusiasts and look absolutely stunning. Not only that, they're a more practical option for people with a limited space who don't want to be overly restricted by a gaming laptop. There's still some concessions you have to make though as tightly congested components can complicate the build process and make tidy cable management a tricky endeavour. This is where pre-configured systems can be a superb investment which eliminates the frustration factor. Today, we're taking a look at one of Chillblast's elite gaming PCs, entitled the Fusion Wolf 2 which features an Intel Core i7-6700K overclocked to 4.5GHz and cooled by the Corsair Hydro H80i V2. Additionally, the system sports 16GB of Corsair Vengeance LPX 3000MHz DDR4 memory, an unbelievably fast Samsung NVMe boot SSD, 750-watt bronze rated power supply and the GTX 1080 Founders Edition. As you can see, this is wonderful specification enclosed in such a small chassis and I'm expecting to see incredible results using our new test procedure. Therefore, I wouldn't be surprised if this build ends up being the perfect choice for someone who desires a ridiculously fast and professional looking system backed by a generous warranty.
Specifications
Name: Chillblast Fusion Wolf 2
Case: Phanteks Enthoo Evolv ITX
Motherboard: ASUS Z170i PRO GAMING
Processor: Intel Core i7-6700K Overclocked to 4.5GHz
Processor Cooler: Corsair Hydro H80i V2
System Memory: Corsair Vengeance LPX 16GB (2x8GB) 3000MHz DDR4
Main Boot Drive: Samsung SM951 NVMe 256GB SSD
Additional Storage Drive(s): Seagate 2TB SSHD Hybrid
Graphics card: NVIDIA GTX 1080 Founders Edition 8GB
Power Supply: Corsair CX750M 80+ Bronze 750-Watt Modular
Peripherals: N/A
Monitor: N/A
Optical Drive: N/A 
Wireless: Broadcom M.2 802.11ac
OS: Windows 10 Home 64-Bit
Warranty: 5 Year Warranty, 2 Years Collect & Return UK only
Price: £1837.95
Packing and Accessories
Despite the system's compact size, Chillblast hasn't taken any liberties in the packaging department and opted for a large, hefty box which provides superb protection. The thick cardboard and precautionary labels should ensure the system arrives safely and without any technical mishaps.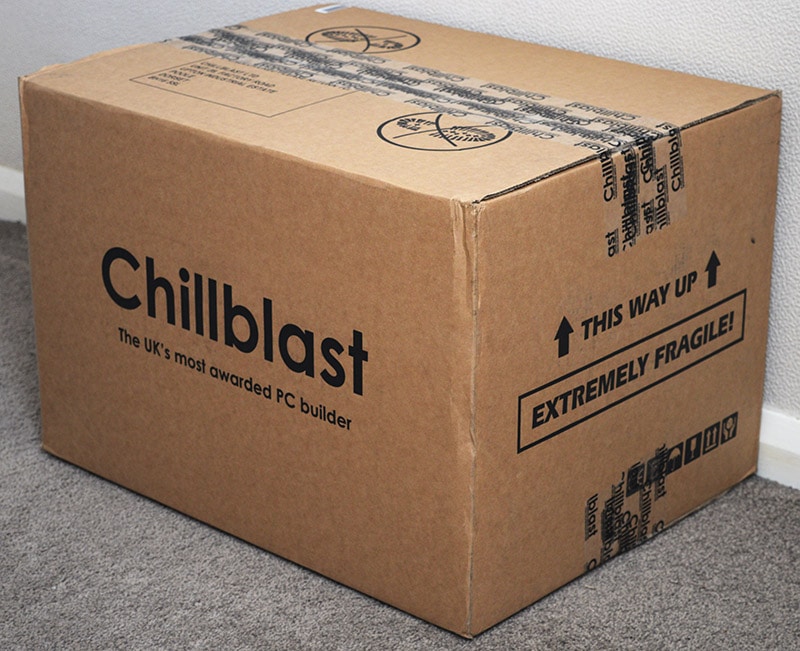 Inside the package is an assortment of padding materials which cushions the main chassis box and prevents it from sliding around during transit.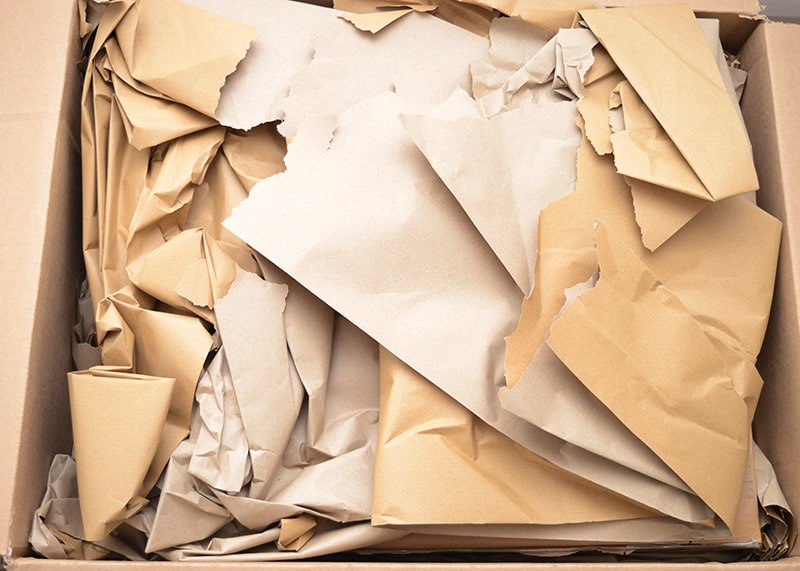 Here we can see the Enthoo Evolv ITX chassis box which features an understated snapshot of the product and feels remarkably study. The system is tightly packed to reduce pressure on individual components and the high-grade packaging evokes a premium feel throughout the unboxing process.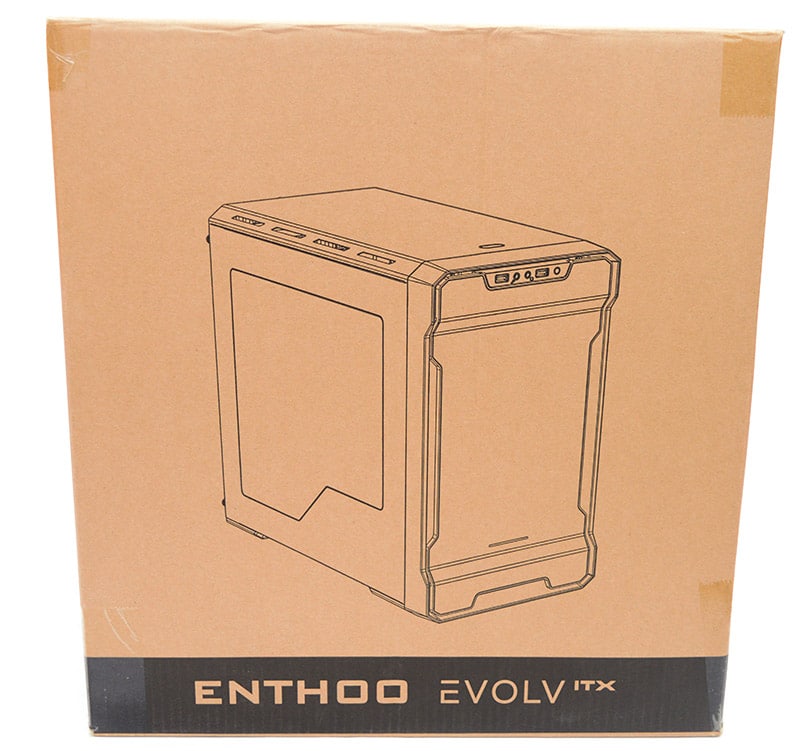 Chillblast has positioned an important notice on the system informing the end user to remove any interior packaging materials before powering on. This clear message is essential when utilising a chassis without a side-panel window because users will not be aware of the internal foam pack.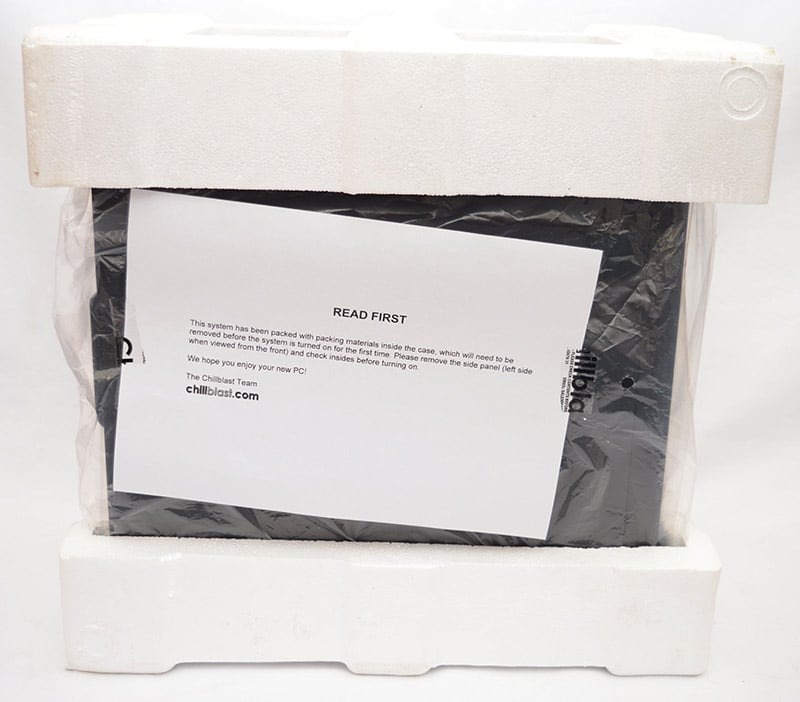 The foam pack surrounds key components and prevents the mounting hardware from becoming dislodged. This is possibly the most important aspect when protecting vital system attributes such as the CPU and I'm pleased to see really thick foam being deployed.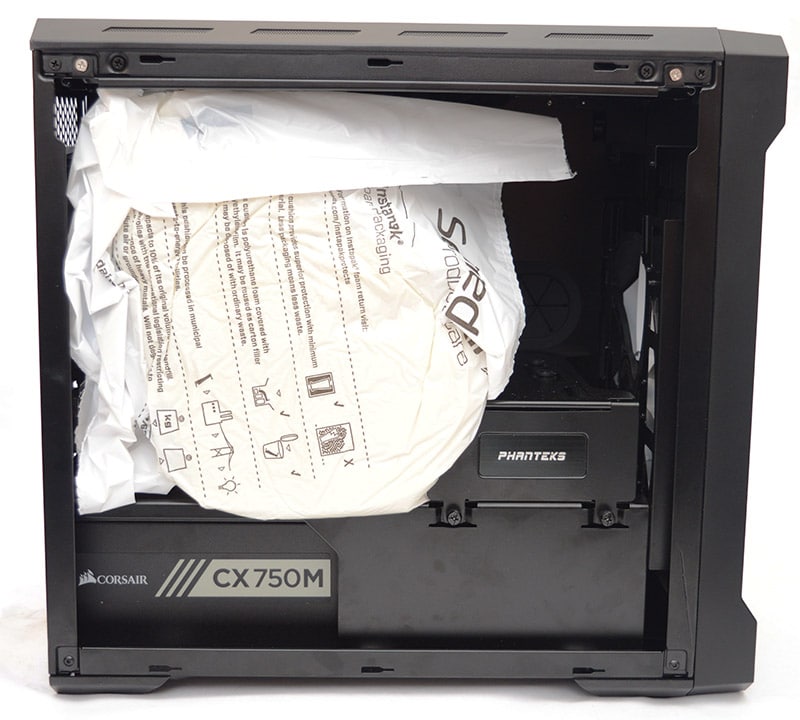 In terms of accessories, the system is bundled with component documentation, spare fittings, SATA cables, additional power cables, WiFi receiver, driver disks, CPU installation tool and a UK power cord. This is all the add-ons you need to perform upgrades in the future and it's just like buying each component yourself.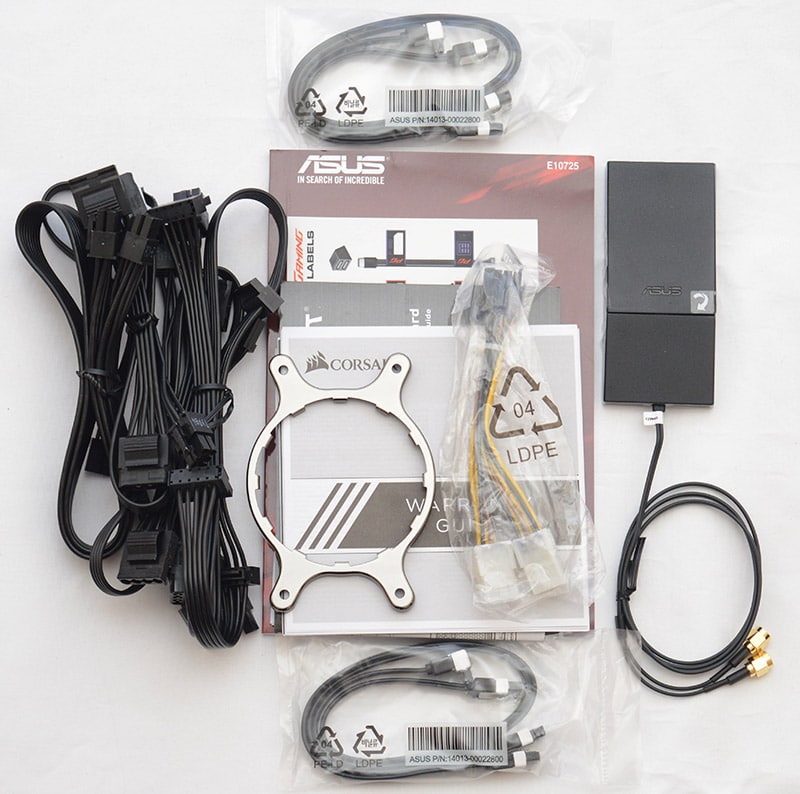 Everything is neatly contained in a cardboard box which means it's unlikely you'll lose any of these extras providing each item remains in its original position.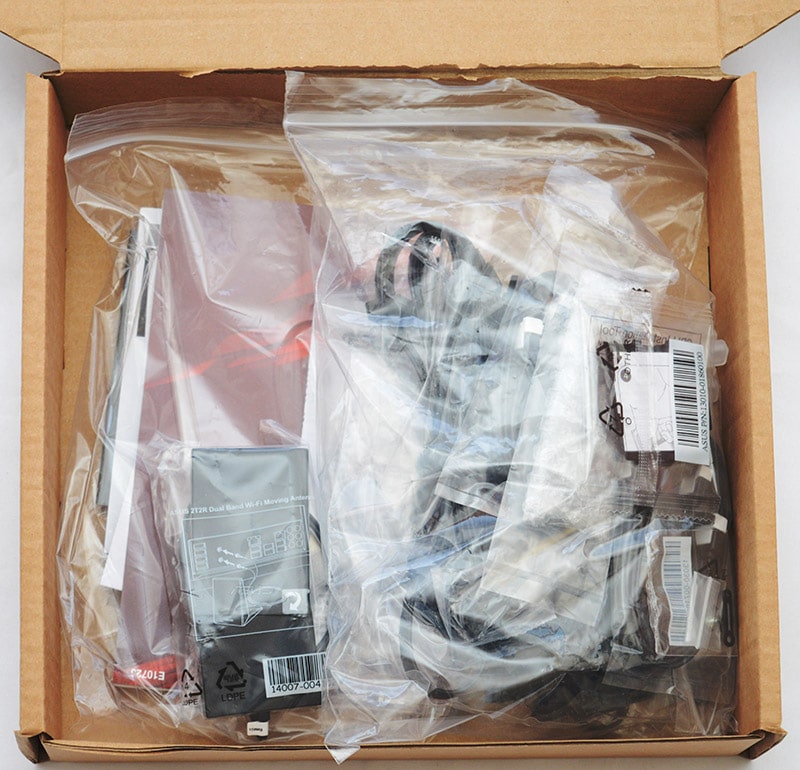 CPU-Z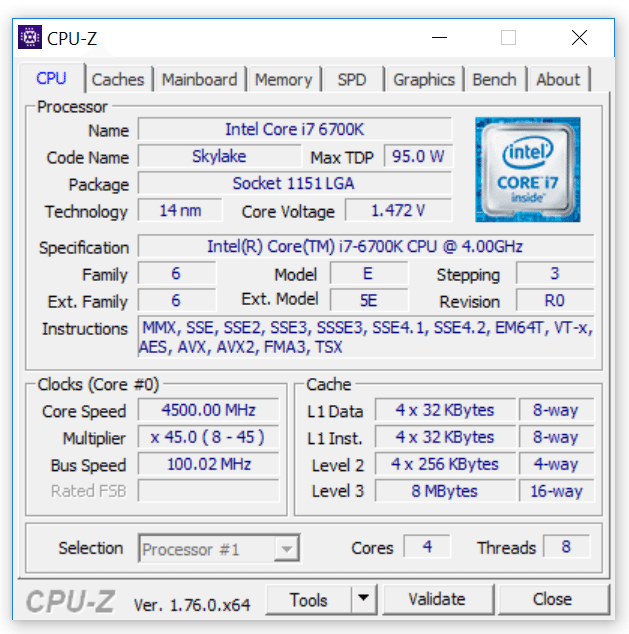 GPU-Z