Chinese Tesla Owner Smashes Own Car In Protest
---
---
---
Peter Donnell / 9 years ago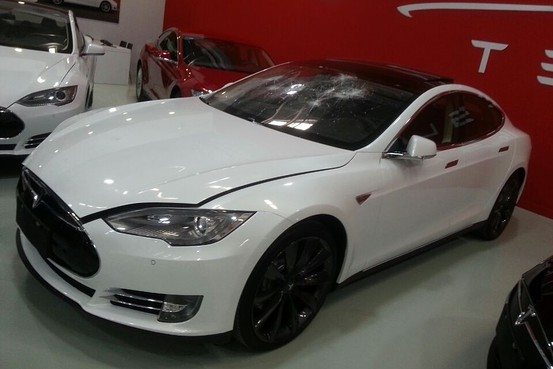 In a bid to protest against electric car manufacturer Tesla, Yo Xinquan in China decided to wreck his brand new Tesla Model S. It's a pretty expensive way to protest, but that didn't stop Yu from taking a wrench to the front of his car and beating the life out of it.
This isn't the first time he has protested against the company, as he has previously led customers to protest delayed deliveries. His frustration comes from Tesla's delayed entry into the Chinese market.
"Tesla's arrogance made me angry" said Yu, "I feel like I just married a woman who has been married before" he added in response to Tesla delaying shipments to the region earlier this year.
This at first seems like a poor way to protest, but just think about it. I'm reading this story, you're reading this story, Yu wanted his story to be heard and get the attention of Tesla, he succeeded. Shame he had to ruin that lovely car in the process.
Thank you TweakTown for providing us with this information.
Image courtesy of TweakTown.