Cincoze Announces DX-1000 Rugged Compact Workstation
---
---
---
Ron Perillo / 4 years ago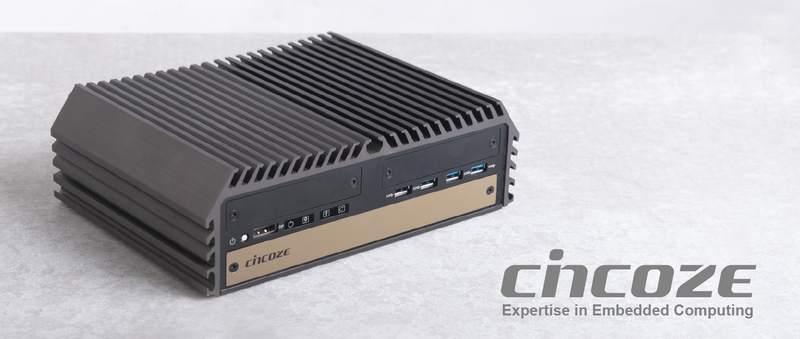 Embedded computing experts Cincoze is introducing their new DX-1000 series rugged workstations. Each system uses an Intel C236 chipset supporting 6th and 7th generation Intel Xeon E3 and Core processors.  The enclosure is of uni-body construction and has high tolerance to vibration and shock up to 5/50 grms. It is also resistant to extreme temperatures, with an operating range of -40C to +70C. The DX in DX-1000 stands for Diamond Series after all so its an ideal workstation solution for any demanding environment.

Inside, the DX-1000 has two DDR4 SO-DIMM sockets and supports up to 32GB of memory. Coupled with the Intel Gen 9 graphics engine, 4K UDH content playback is easily possible. The DX-1000 is also highly modular. By supporting ready-to-use expansion modules such as 2x powered serial ports, 16x isolated digital I/O, 4x GbE M12/RJ45 LAN ports, PoE function and power ignition sensing, the DX-1000 Series allows users to configure their specific systems more efficiently.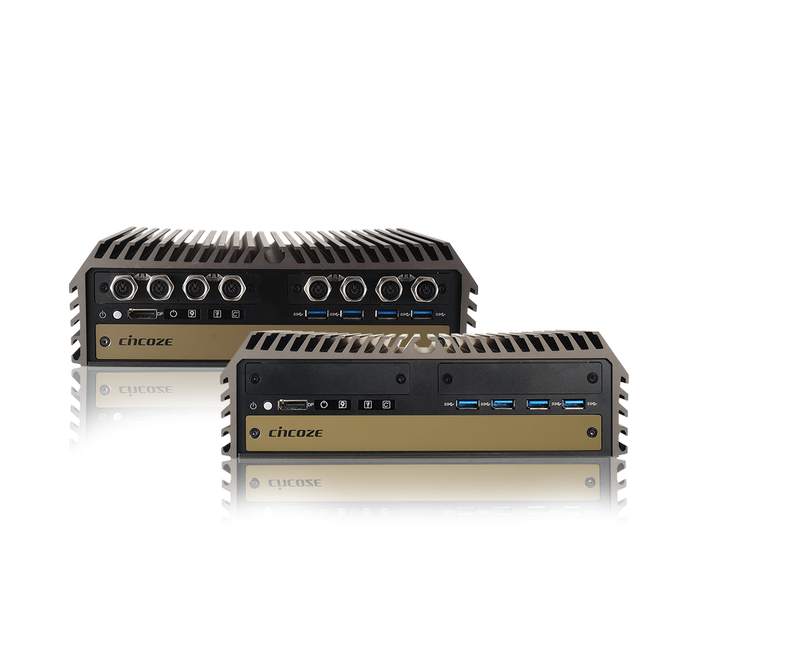 In terms of I/O interfaces, it has 1x DVI-I, 2x DisplayPort, 2x Intel GbE LAN, 8x USB 3.0 and 4x BIOS-configurable RS-232/422/485 serial ports. Moreover, 4x mini PCIe slots and 1x SIM socket are supported to empower the DX-1000 as a communication hub for a variety of wireless connections. Which includes GPS, Bluetooth, WiFi, and WWAN. With dual hot-swappable 2.5 SATA HDD/SSD drive bays and RAID 0/1 support, the system provides high data throughput or complete data redundancy as well.
Cincoze DX-1000 Processor Options
7th Generation Intel® CPU (Kaby Lake-S)
i3-7100T: 3M Cache, 3.4 GHz, TDP 35W
i5-7500T: 6M Cache, up to 3.3 GHz, TDP 35W
i7-7700T: 8M Cache, up to 3.8 GHz, TDP 35W
i3-7300: 4M Cache, 4.0 GHz, TDP 51W
i5-7500: 6M Cache, up to 3.8 GHz, TDP 65W
i7-7700: 8M Cache, up to 4.2 GHz, TDP 65W
Xeon E3-1275 v6: 8M Cache, up to 4.2 GHz, TDP 73W
6th Generation Intel® CPU (Skylake-S)
i3-6100TE: 4M Cache, 2.7 GHz, TDP 35W
i5-6500TE: 6M Cache, up to 3.3 GHz, TDP 35W
 i7-6700TE: 8M Cache, up to 3.4 GHz, TDP 35W
Xeon E3-1268L v5: 8M Cache, up to 3.4 GHz, TDP 35W
i3-6100: 3M Cache, 3.7 GHz, TDP 51W
i5-6500: 6M Cache, up to 3.6 GHz, TDP 65W
i7-6700: 8M Cache, up to 4.0 GHz, TDP 65W
Xeon E3-1225 v5: 8M Cache, up to 3.7 GHz, TDP 80W
Xeon E3-1275 v5: 8M Cache, up to 4.0 GHz, TDP 80W