Cities Skylines Remastered For PS5 And Xbox X/S
---
---
---
James Cusworth / 2 months ago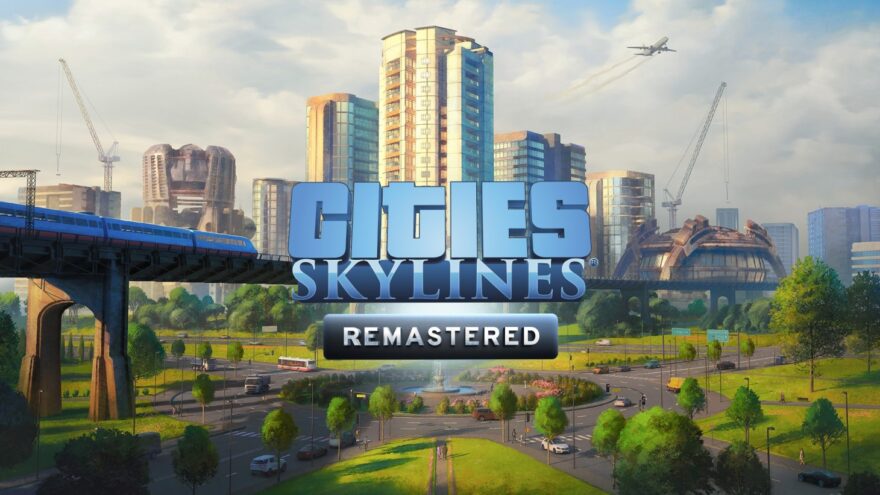 Colossal Order and Publisher Paradox Interactive creators of Cities skylines the leading city-building simulator have announced that it will receive a remaster for PS5 and Xbox series X/S. Cities Skylines was released in 2015 on PC and quickly became a fan favorite and later released for the console with good reviews and slightly less intuitive controls didn't hinder the experience of the game too much. But now the developer Colossal Order and Publisher Paradox Interactive have announced the Cities Skylines Remaster which will massively improve the game for console players.
This new remaster of cities Skylines wants to let the player create a thriving metropolis like never before. And of course, the remaster will get a graphical and performance boost that will make use of the new and more powerful hardware of the PS5 and Xbox X/S. Players will also be able to build their cities better than ever with now 25 buildable tiles instead of 9 on the PS4 And Xbox One version of the game. Also, players will now be able to look forward to the quick selection tool, for user-experience improvements like precision placements, updated snapping, an environmental control panel, and a map editor.
What happens if you already own Cities Skylines?
And anyone who owns the PlayStation 4 or Xbox One versions of the game and its DLCs will receive City Skylines Remastered and the DLC up the Airports expansion for free. And those who don't own the last-gen versions can get the game for £34.99 / €39.99.
This remastered version will arrive on PS5 and Xbox on February 15th and the remastered versions of the DLCS will become available in the next few months. You can see a very small teaser of some of the new improvements in the announcement teaser.
Cities: Skylines – Remastered upgrades include:
25 buildable tiles – that's 16 additional tiles from Cities: Skylines on Xbox One and PlayStation 4!
Quick selection tool
UX Improvements, such as precision placements, the distance indicator, and updated snapping options
New environmental controls panel allowing players to adjust the time of day, rain, fog, and environment coloring
Map Editor
An overall graphic performance increase
Key Features
Build the City of Your Dreams – plan road networks, bus lines and parks. Bring on a smog-filled industrial revolution or create a quiet beach town ideal for tourists powered by renewable energy. Bring education, healthcare and safety to your citizens. Build it your way!
Multi-Tiered and Challenging Simulation – Playing as the mayor of your city, you'll be faced with balancing essential requirements such as education, water electricity, police, firefighting, healthcare and much more, along with your city's economy. Citizens within your city react fluidly, keeping you on your toes with ever-evolving demands.
Extensive Local Traffic Simulation – Managing traffic and the needs of your citizens to work and play will require the use of several interactive transport systems—use careful road planning alongside buses, trains, subways, and much more.
Districts and Policies – Be more than just another city hall official! Create a car-free downtown area, assign free public transport to your waterfront, or ban pets in suburbia. Designate parts of your city as a district in order to set policy at the local level, and give different parts of town their own personalities.
"After Dark" Expansion Included – Watch your city become an entirely different place at night: a day-night cycle will have your citizens seeking out places to unwind after work. Add in new policies and zones to create popular hotspots and provide enough taxis and trains to get to and from the clubs!