Club3D USB 3.0 Ultra Smart Docking Station Review
---
---
---
Bohs Hansen / 6 years ago
Introduction
---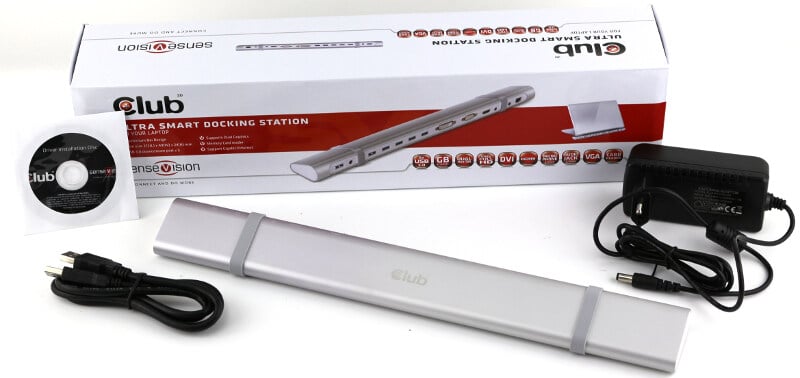 A laptop is a great tool to have at your disposal when you are on the road a lot, it allows you to work where you are and when you want. But it also comes with some disadvantages such as limited connectivity and the 'work' it is to connect all your peripherals and other devices to it again and again when you get home. Having a docking station can make this job a lot easier, especially when it features pretty much any connection you'll want. Today I'm taking a closer look Club3D's Ultra Smart Docking Station (CSV-3242HDA) from the SenseVision series.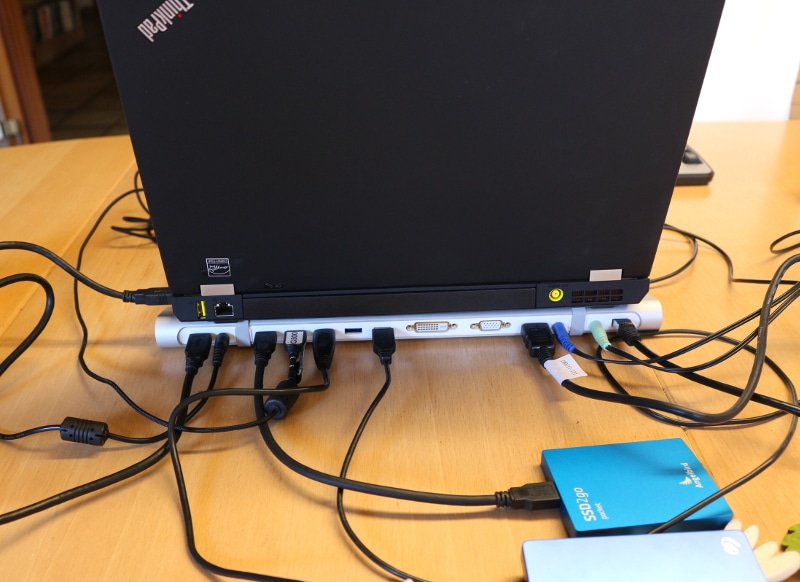 Most manufacturers of portable devices also make specialized docking stations for each device, but they usually come with two disadvantages: They are expensive and they are usually only suitable for a limited number of devices due to proprietary connectors. This is where universal docking stations come into play and by using USB 3.0 for this connection, this docking station allows for a lot of possibilities.

The USB 3.0 interface provides us with 5 Gbps bandwidth which allows us to connect high-speed storage easily through the five available ports, although they naturally all share that bandwidth as the docking station only connects to one port itself. But a lot of the time, we don't need that much speed on an individual port and it is a lot more handy to have more ports available for our keyboards, mice, printers, scanners, and other things we need to connect. But this isn't just a USB hub, it is a full-fledged docking station that also allows us to connect two monitors at the same time via the available D-Sub, DVI, and HDMI ports. And let's face it, limited monitor space is one of the biggest downsides to a portable device.

It doesn't stop there though and the Club3D docking station also comes with built-in Gigabit Ethernet LAN connectivity for those areas where Wi-Fi just doesn't cut it and it also comes with both microphone and headphone jacks for your headset. That are a lot of connections that your netbook, ultrabook, or laptop might not have – and even if it does, you might not want to have to reconnect all those cables every time you move the device. With a docking station, you only need to connect a single cable.
Now this is where most would have stopped. We have everything we need, right? Well, just because we have all that we need, doesn't mean that we can't add more. Club3D also added an SD card and TF card reader to this docking station, allowing you for easy import and export to those kinds of memory cards as well.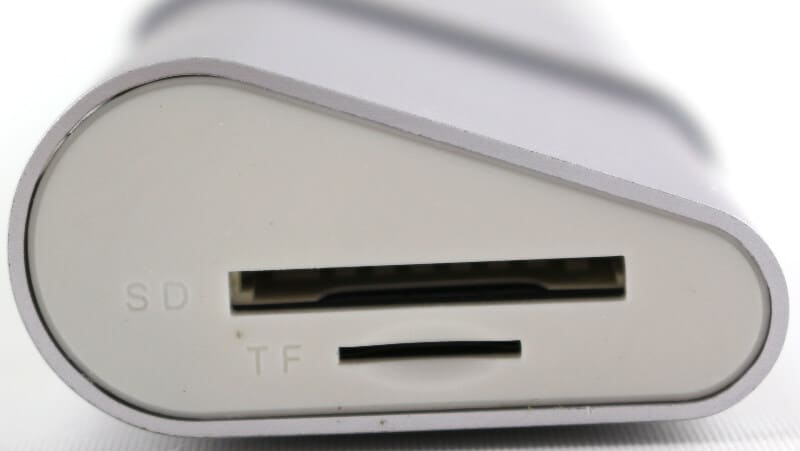 I have tested a few docking station prior to this one and most of them come in a small square format, trying to take up as little desk space as possible – which in itself is a good thing. This Club3D docking station takes a different approach with its slim and long design. This gives it another benefit as you can tuck it under your laptop. This way it also angels the laptop up, giving it a much better angle to work on. A flat surface isn't good to type on and Club3D used that knowledge in a clever way. On top of that, it also helps your laptop to breathe better from its bottom vents.
The brushed aluminium design also gives it a sleek and sturdy design  while the two rubber parts make sure that that the laptop doesn't slide off nor that one of the parts scratches the other. At the same time, the aluminium housing acts as a heatsink making sure that it runs smooth even in higher temperature environments and it also makes it crush resistant.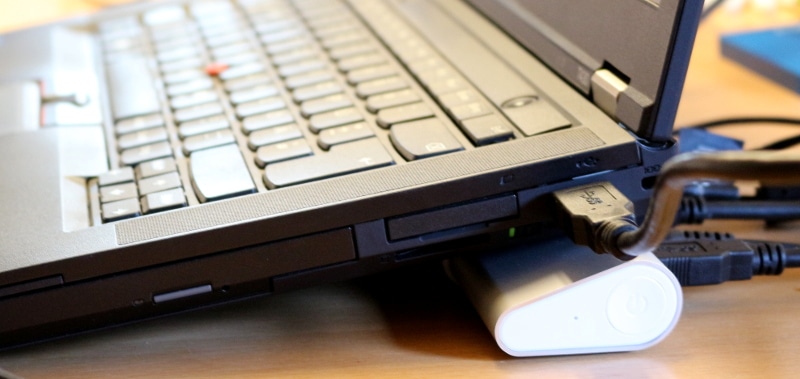 Features and Specifications
Aluminium bar design
Supports dual external monitors via HDMI, DVI-D, or VGA
Slim size: 372mm x 49mm x 24mm (L x W x H)
USB 3.0 downstream ports x5
Memory card reader for (micro) SD cards
Gigabit Ethernet LAN (10/100/1000 Mbps)
Crush resistance and high-temperature resistance
Resolutions up to 2048 x 1152 @ 60Hz
Designed for Laptops from Lenovo, HP, Dell, Toshiba, Macbook, and more.
Supports Windows 10, 8.1, 7 (32bit and 64bit) as well as Apple OS X 101.0, 10.9, 10.8, and 10.7
Package and Accessories
The Club3D Ultra Smart Docking Station comes in a beautiful package that showcases features and connections on the front.

The rear of the box features a description and more details on the available connections. Overall, a very well-made package for a great looking product.

Inside the box are a power supply adapter, a driver installation disk, and a USB 3.0 cable for the connection.