CM Storm Quickfire Ultimate Mechanical Keyboard Review
---
---
---
Peter Donnell / 8 years ago
Introduction
---

There's no shortage of gaming keyboard on the market, but one brand in particular has always stood out for me personally, Cooler Master. They've proven time and time again that they can make a great keyboard, with excellent performance and some of the best build quality in the business, which is why I was eager to test out their very popular Quickfire Ultimate. It's no secret that this keyboard has been on the market for a while now, but it's still a big seller for Cooler Master and I wanted to see what all the fuss was about; although given their past successes in our reviews, I have a pretty good idea.
The Quickfire Ultimate is available in a range of Cherry MX switches and LED backlighting configurations. The model at my disposal today is the Cherry MX-Brown with Red LED backlighting (SGK-4011-GKCM1). Cherry switches are world renowned for their exceptional performance and build quality, so we can expect the same high performance from them as you would in any other Cherry equipped mechanical keyboard. The keyboard packs a few interesting bonus features too, such as the 1000 Hz/1ms polling rate, full N-key rollover, high quality ABS key caps, a rubber grip coated chassis, multimedia control keys (via F-shift), Win lock and a removable braided cable.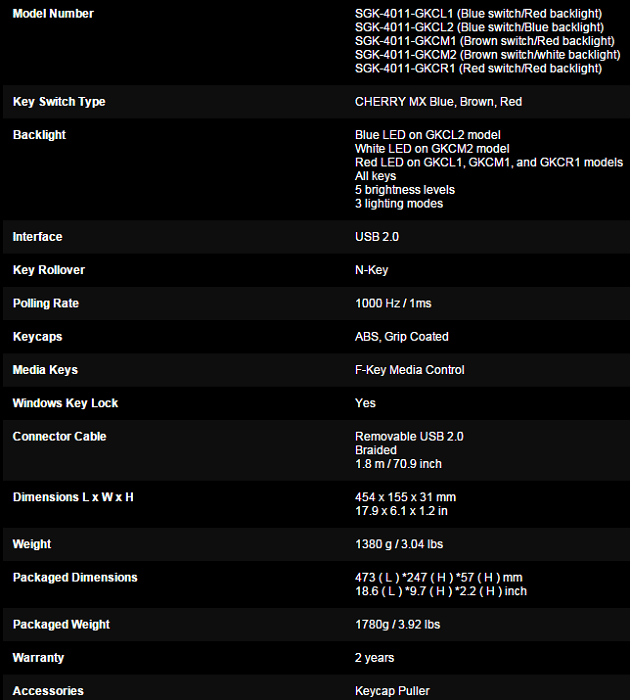 The Quickfire Ultimate is pretty straight forward in terms of design, but there are a few lines cut into the top right corner, and a few more on the bottom left edge; they don't add to the function of the keyboard, but they do break up what would otherwise be a bland design.

The key caps are a curved design as well as a very light texture, which should provide you with a more accurate finger resting position and extra control.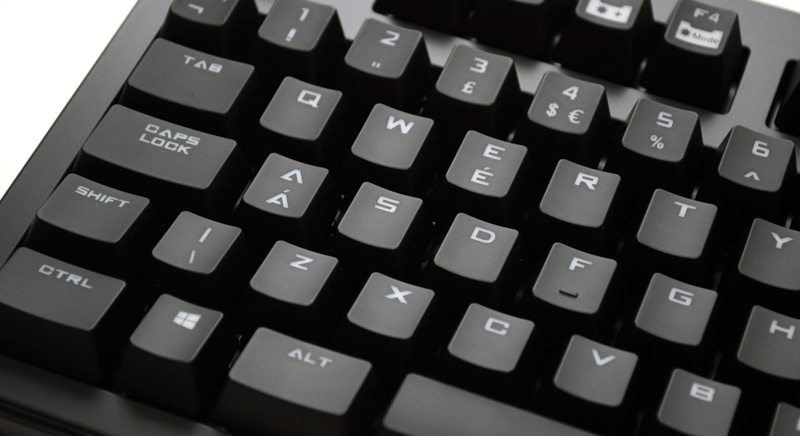 Along the F-keys you'll find a range of extra features. on the F1-F4 keys you can control the backlighting features; these are accessible via the F-shift key.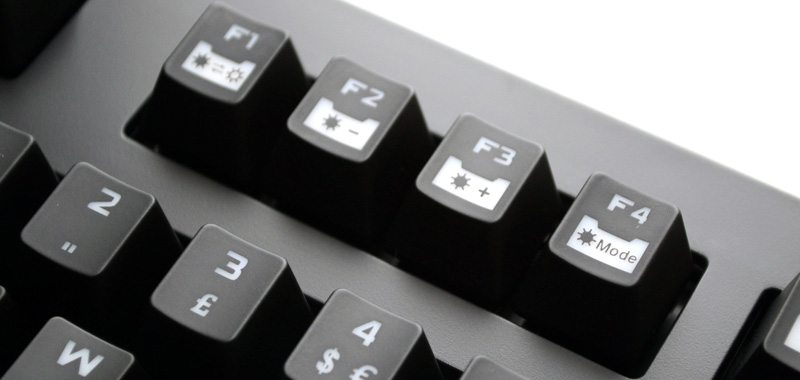 F5-F11 features the multimedia controls, which are perfect for controlling your music while gaming, as well as your systems master volume levels. F12 features a Windows lock control, because no one wants to accidentally return to desktop while gaming!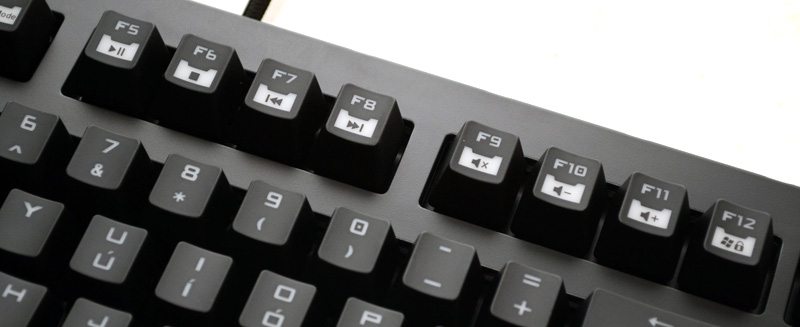 The Insert and Delete keys allow you to toggle between 6-key and N-key anti-ghosting/rollover modes.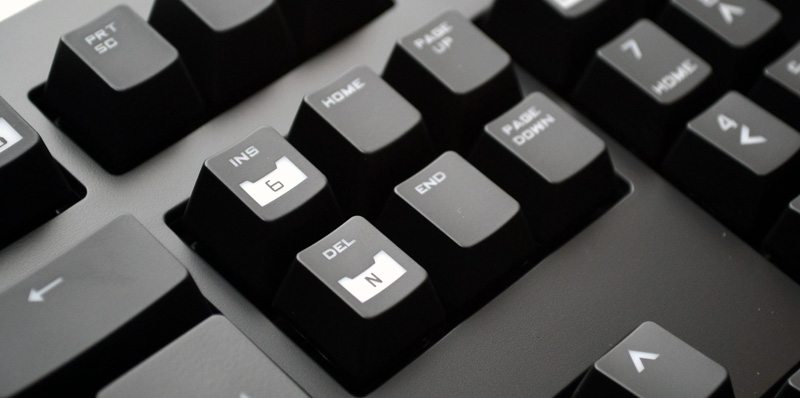 While the top of the number pad has 8ms, 4ms, 2ms and 1ms response rate modes; this means you can control and configure ever feature of the Quickfire Ultimate directly from the keyboard, with no need for external software.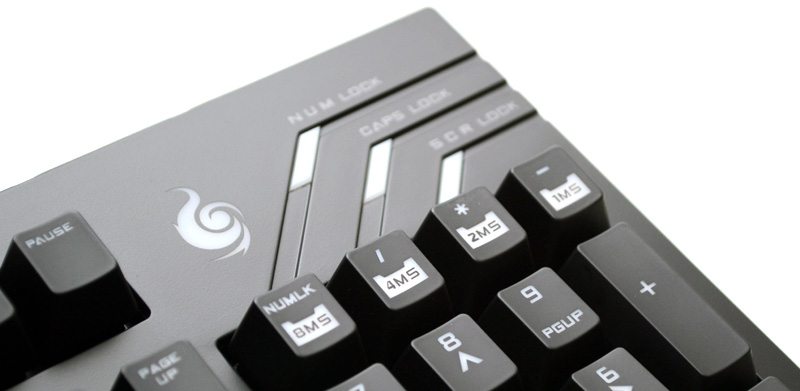 The keyboard has quite a thick chassis with a very slight curve from front to back, giving the keys a near-flat layout that is ideal for gaming. The thick chassis goes a long way to explaining the weight of the keyboard, it's chunky and heavy; I certainly wouldn't want to drop it on my foot, but at least I'm confident that the keyboard wouldn't be the thing that broke.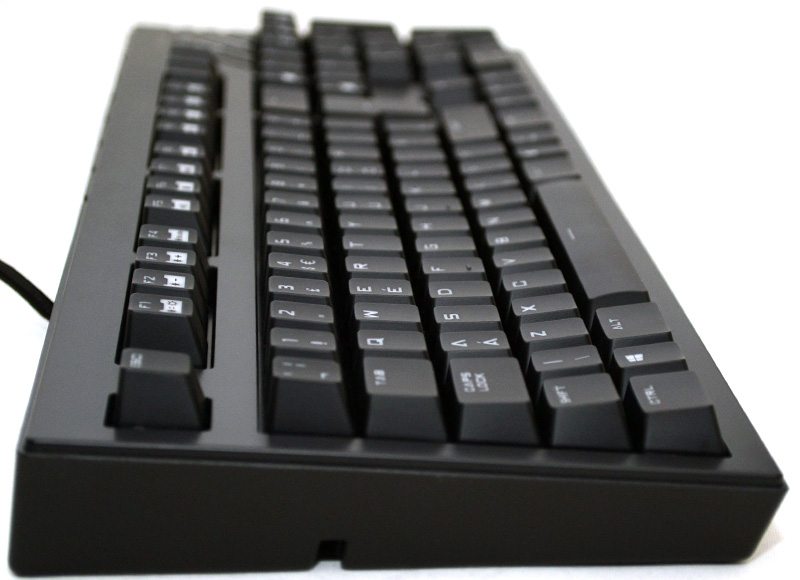 Around the back you can see that the keyboards braided cable channels through a small cut-out at the back.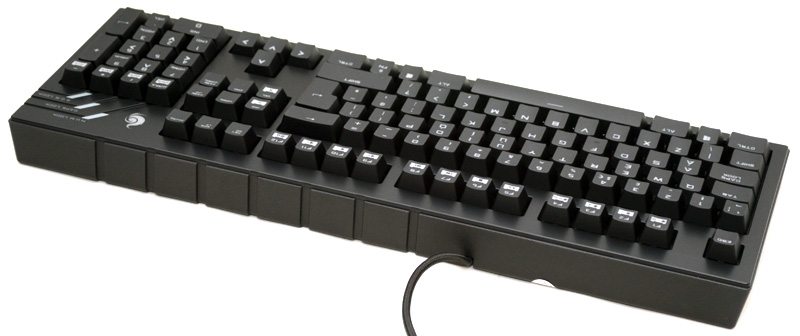 The cable goes through one of three routing channels on the underside and into a microUSB port on the center.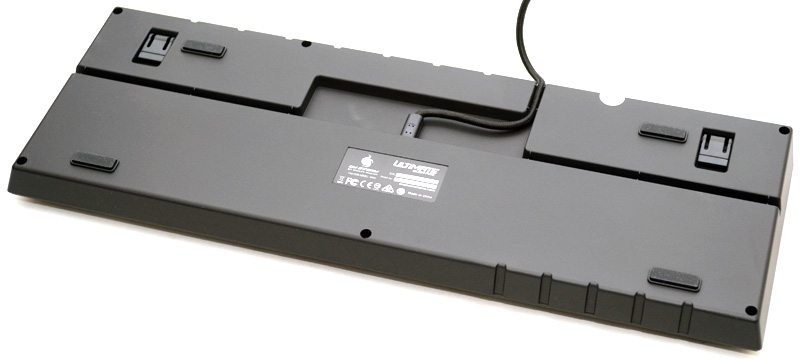 There are four tough rubber grips on the underside to keep the keyboard from sliding around your desk, and there are two durable kickstands, each with rubber grips on them.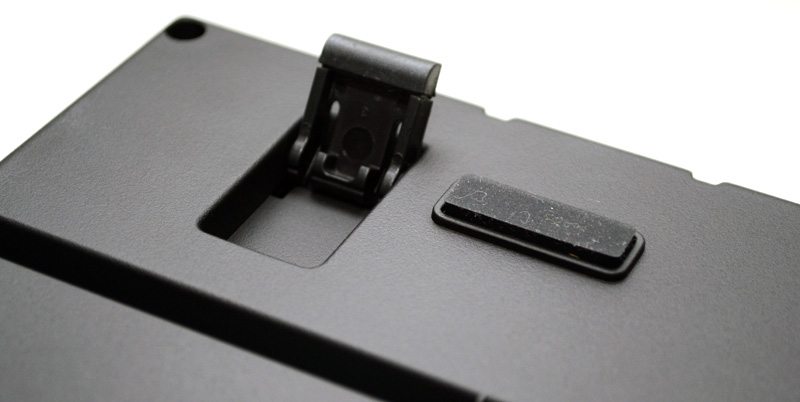 Cooler Master have included a key cap removal tool, which is great for helping you keep your keyboard in excellent condition, as it makes cleaning the keyboard a much easier task.