Colorful Releases iGame Z170 Ymir-X Motherboard
---
---
---
Bohs Hansen / 7 years ago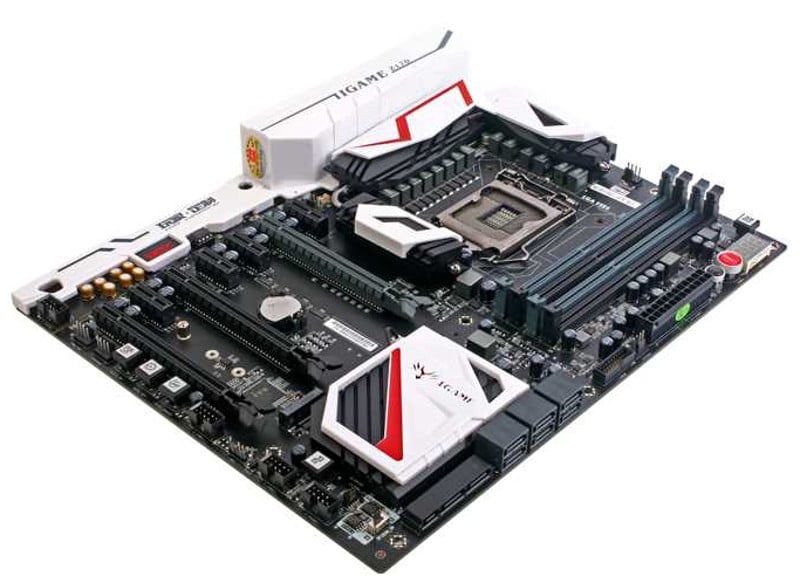 Colorful has officially unveiled their newest motherboard and it is calle3d the iGame Z170 Ymir-X and is designed for the latest Intel processor series, Skylake, comes with a default LGA 1151 socket, and supports up to DDR4 3000+ MHz dual-channel memory with its four memory slots. The iGame series is a flagship series and as such, this motherboard comes with some great features and is intended for gamers and enthusiasts.
The iGame Z170 Ymir-X features a 14-phase power delivery design for stable and reliable power delivery which is complemented by 10K black gold solid caps and SANYO tantalum capacitors. That should provide a great and stable base for your system. The motherboard also features physical buttons directly on the motherboard for power on/off, reset, CMOS clear as well as a one-key overclocking button that instantly can boost the performance by up to 30%. The motherboard even comes with dual-BIOS, allowing you to experiment more and always have a backup.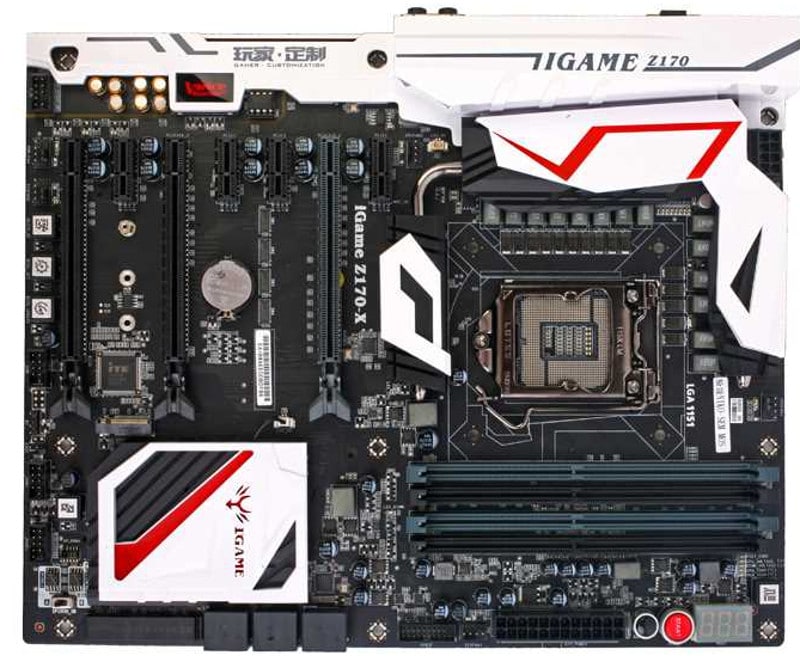 The external connection options are great too, starting with the Gigabit Ethernet connection powered by a KillerLAN E2205 controller optimized for gaming and traffic management. The Gamer Voice feature provides a professional Hi-Fi audio system featuring 120dB signal-to-noise ratio (SNR) hi-fi chip for clear and high-power audio together with Nichicon Japanese capacitors. Dedicated USB audio ports also ensure stable 5V delivery for clear and distortion-free USB audio while the 3.5mm audio ports are gold plated and can support up to 600Ω audio devices.
To ensure interruption free gaming, the main peripheral ports are handled by dedicated Fintek chips for the best responsiveness and stability. It naturally also features tons more USB ports as well as HDMI and DisplayPort for iGPU usage.

More useful features include the one-touch BIOS update function through the button located directly on the motherboard. Just plug a USB drive into the system featuring the version you want to flash and press the button.
Storage is also well covered with six SATA3 ports, one SATA-Express 16Gbps ports, and one M.2 32Gbps port. There are plenty of normal expansion slots too with three PCI-Express x16 slots and four PCI-Express x1 slots, all Gen3. Multi-GPU usage isn't a problem either with support for both dual-SLI and Triple-CrossfireX setups.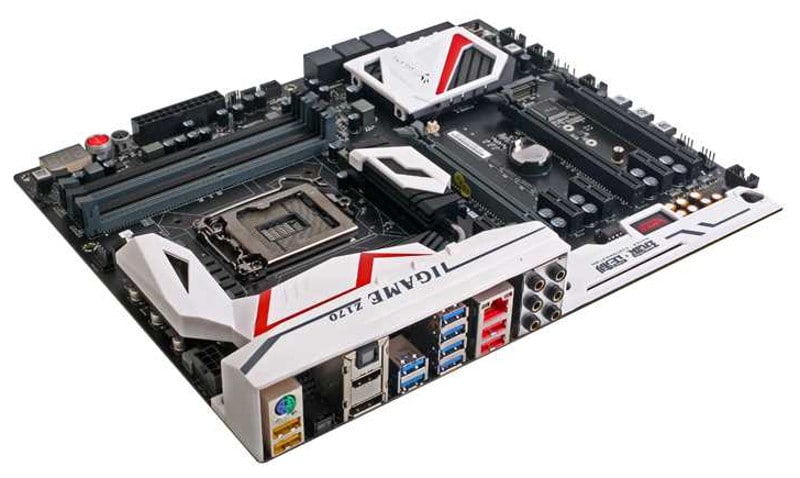 Overall, a well-rounded motherboard with a lot of features. The Colorful iGame Z170 YmirX comes with a manufacturer's suggested retail price of $209.00 USD