Commodore 64 Mini Arrives in North America on October 9
---
---
---
Ron Perillo / 4 years ago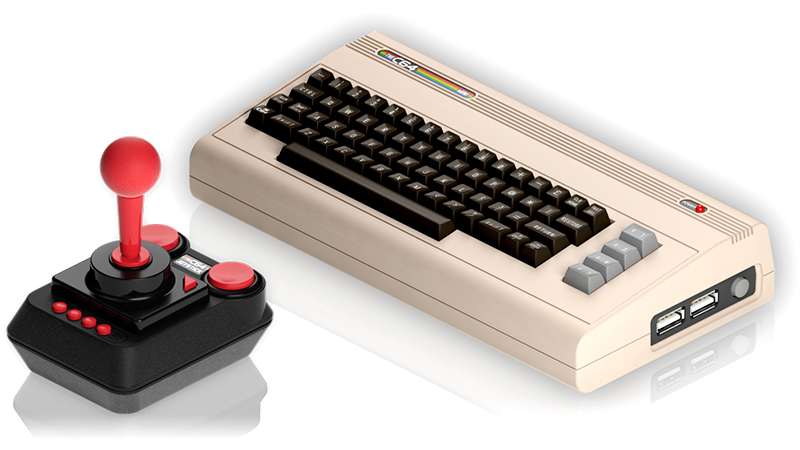 Retro-Gaming Revival Continues
The mini-version of the Commodore 64 joins the retro gaming revival currently sweeping the gaming landscape. The compact device is following the lead of Nintendo with the NES classic, which is not a bad idea considering how well it is selling. The C64 mini connects to a modern widescreen television through an HDMI connector.
The display output is actually in 720p HD, so it is a significant upgrade from the original. It also has two USB ports which allows for firmware updating. Users can also plug in a USB keyboard and use it as a fully functional home computer. Additionally, gamers can just use the other port for another controller.
While European users are able to enjoy this mini C64 first, North Americans are unfortunately still waiting for the chance to own one. Thankfully, they do not have to wait for long. According to manufacturers Retro Games Ltd. and Solutions 2 GO, the release date for the US will be on October 9. That is still about three months away, so there are no set retailers yet. However, Retro Games Ltd says that they will let fans know before the launch date arrives.
What Commodore Games Are Inside the C64 Mini?
The C64 mini shrinks the Commodore 64 signigicant, but it manages to pack 64 games inside. This includes: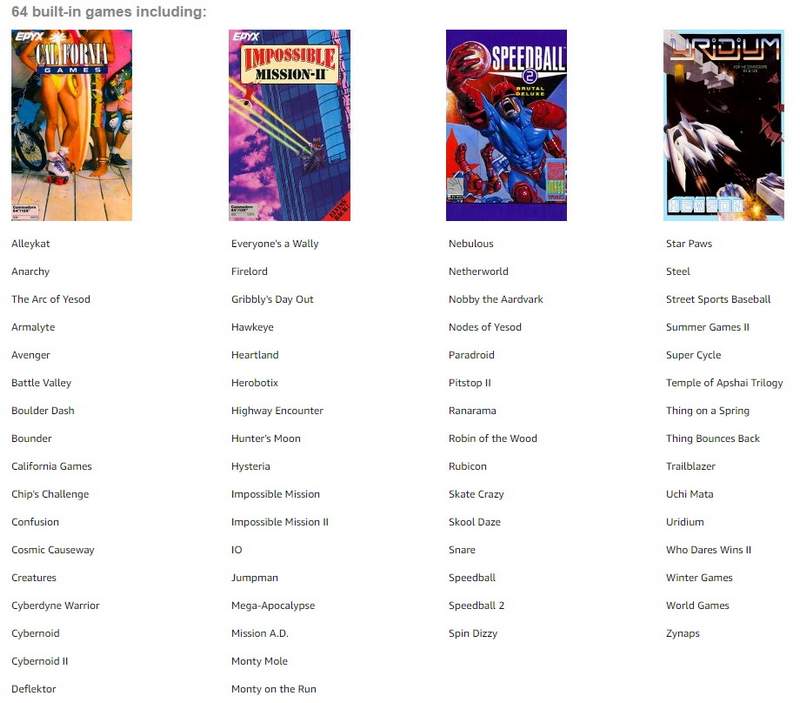 How Much is The C64 Mini North American Version?
The MSRP from the original announcement is $69.99 USD, which includes one joystick and HDMI cable.