Computex: ASUS Exhibit Creative Motherboard Mods
---
---
---
Ryan Martin / 8 years ago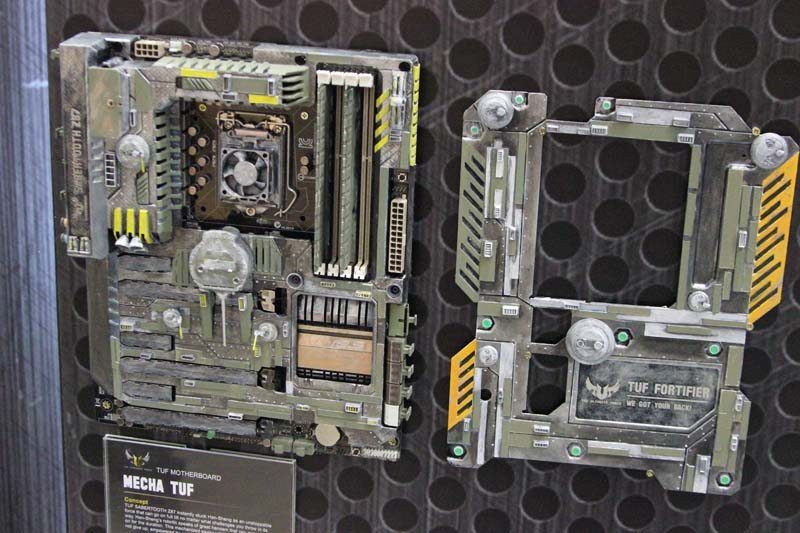 Computex is normally a time when companies like to show off the fruits of their labour by displaying all their current and latest products for the media and visitors to see. Yet ASUS has taken a slightly different spin on this by showing their latest Z87 TUF series motherboard's and the creative mods that ASUS fans have been doing on these motherboards. Three particular mods stood out for us and the first of those was the MechaTUF. This mod was created by Lee Han Sheng and used simple acrylic and paints to create a mechanistic effect to the motherboard.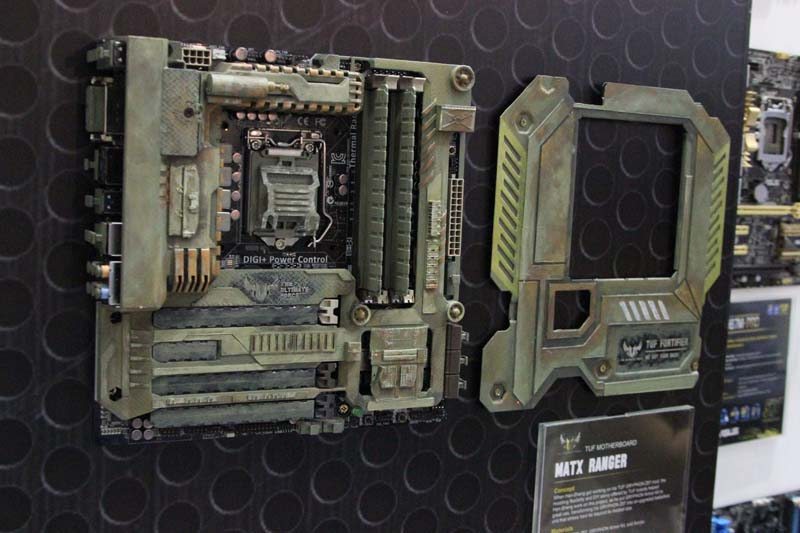 Next up was the MATX Ranger also designed by Lee Han Sheng except this motherboard uses the micro-ATX form factor TUF Gryphon Z87 motherboard not the ATX form factor TUF Sabertooth motherboard. Using the Gryphon armor kit, some acrylic and various paints Lee Han Sheng was able to give this one an excellent looking military theme using traditional military colours.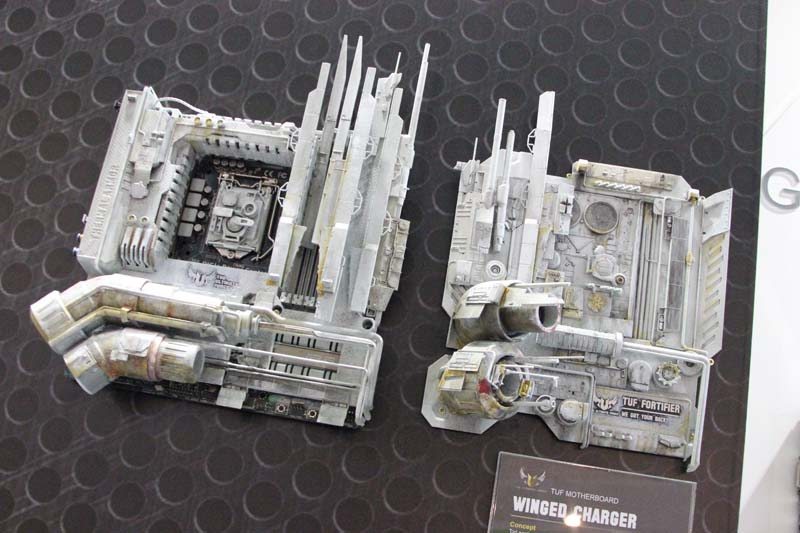 Finally there is the Winged Charger mod designed by Tod's Factory Custom Studio. This mod used ABS plastic and the Z87 TUF Gryphon motherboard to create a weapon-style motherboard that looks like it has been hit by a snowstorm or something to that effect. You can see more pictures of other mods and some close up pictures in the Computex Live Gallery.
Stay tuned to eTeknix for more Computex coverage in our Computex section.
Image(s) courtesy of eTeknix at Computex