Computex: Booth Babes Part 1!
---
---
---
Ryan Martin / 9 years ago

Whether you agree with the concept of booth babes or not, they have always (and probably will always) be a big part of the Computex culture and atmosphere. Out and about on day 1 of Computex Chris and Andy have been snapping up some shots of the Computex booth babes.

First up we have two lovely ladies working with CM Storm, as you can see by the oh-so-convenient logo placement just about their breasts.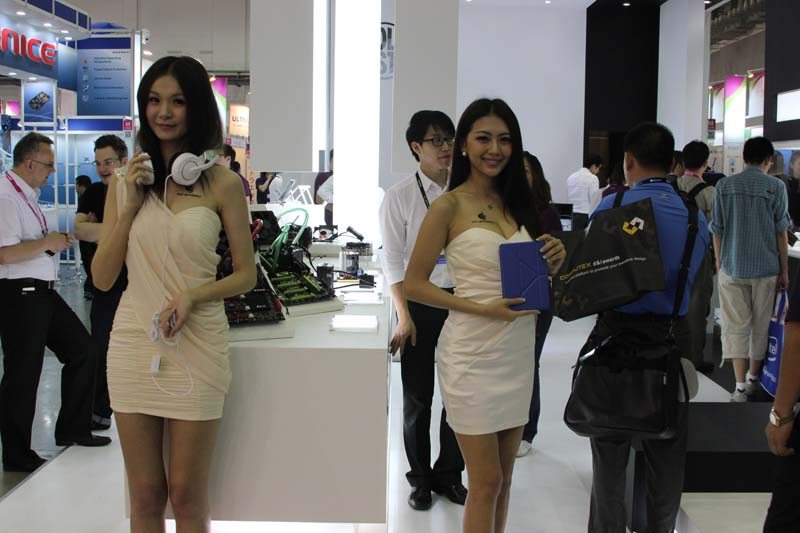 Just in case you didn't believe us or cannot see it, here is a close up.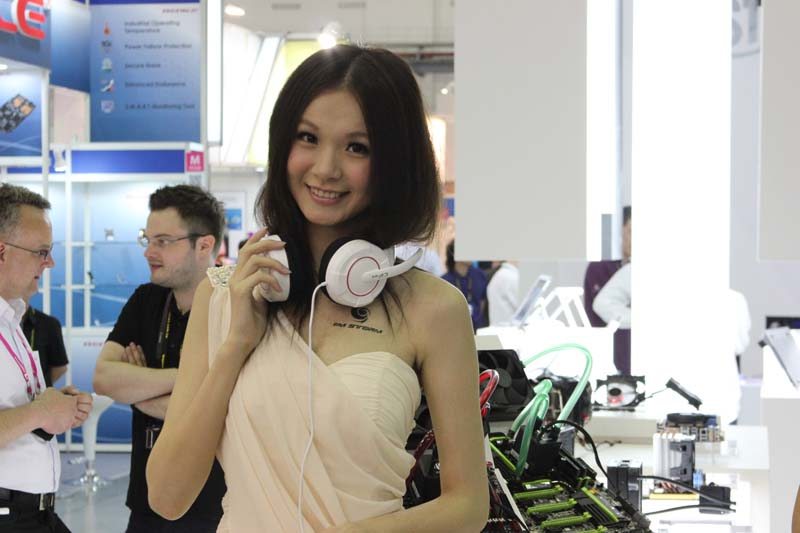 Next up with have three booth babes from the Rosewill booth rather scantily clad in tight black latex dresses. There is surely nothing like three half naked women to attract punters to your booth and help you shift some cases.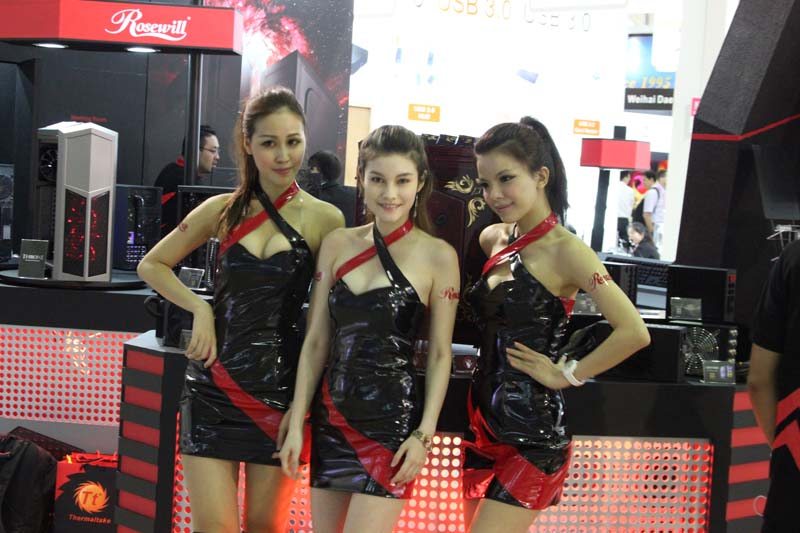 Next up we have a couple of booth babes from ITTI. The one on the right seems to be suffering from a common syndrome among girls known as the duck face.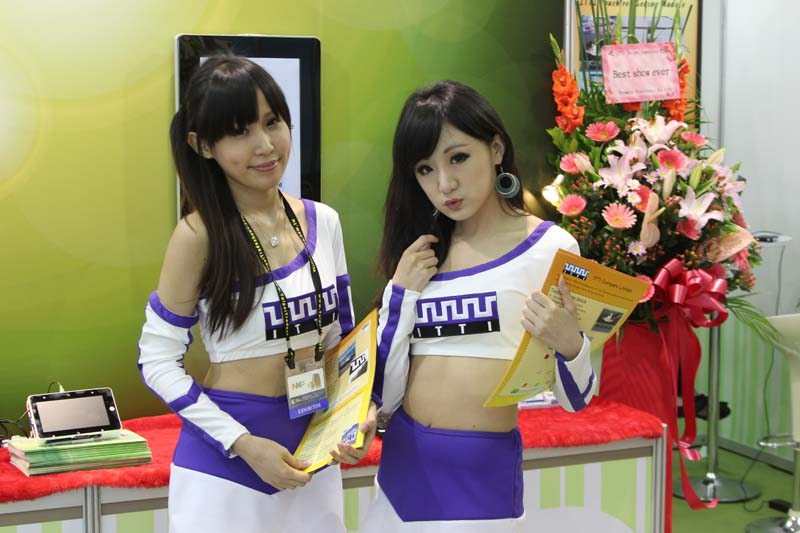 Next up we have another couple of booth babes. I can't work out what company they are modelling for but given the hideous bright green colour I'd hazard a guess at Nvidia.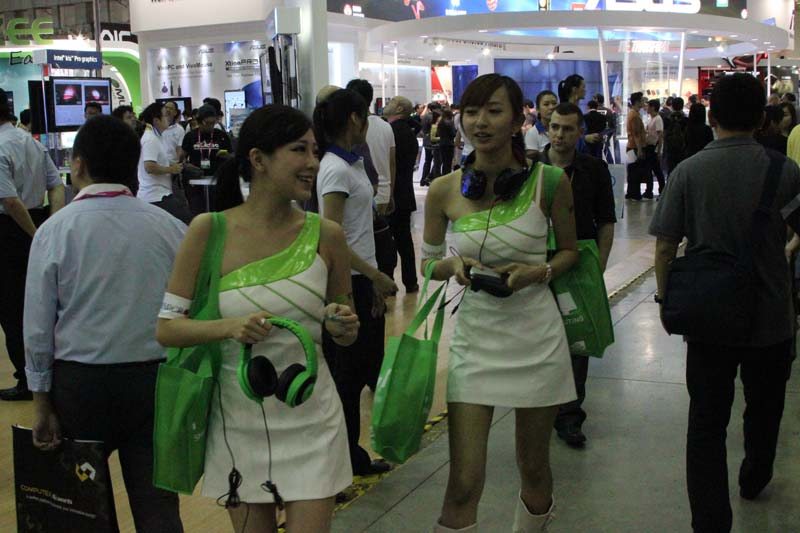 Finally we have a rather petite booth babe modelling TT eSports gaming peripheral products.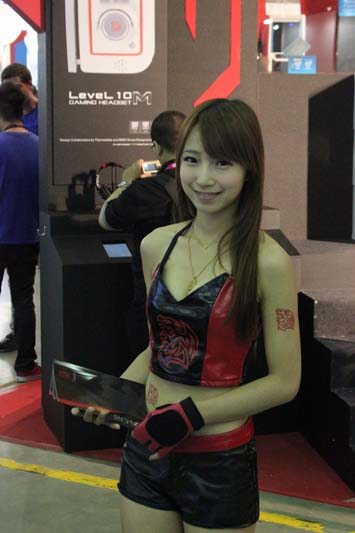 Stay tuned to eTeknix for more Computex coverage in our Computex section.
Image(s) courtesy of eTeknix at Computex