Computex: Powercolor Display Passive SCS3 HD 7850 Graphics Card
---
---
---
Ryan Martin / 10 years ago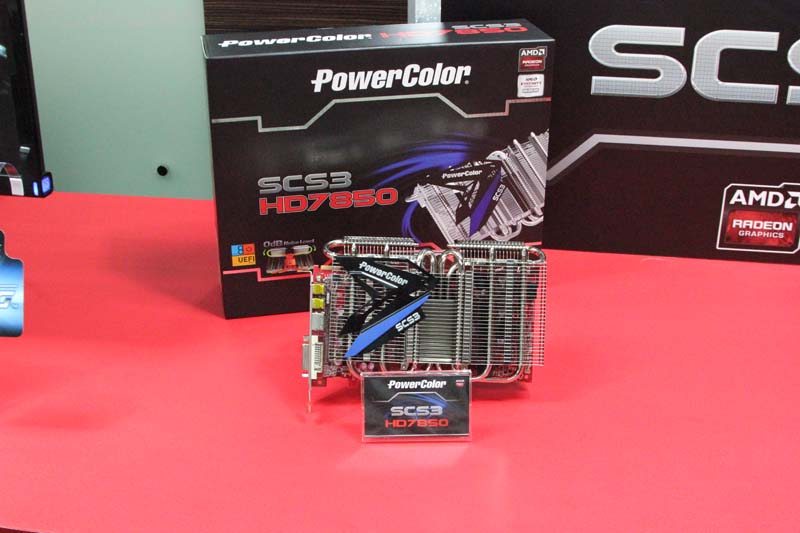 Passive cooling is quite a specialist market and a lot of us will find that we never really need passive cooling because we can get by just fine with some fans running at low RPMs. Yet for those crucial environments where fans are just not an option for whatever reason, then passive cooling has its place. Powercolor have developed one of the highest performance passive GPUs on the market in the form of the SCS3 HD 7850. As the name suggests it is an AMD HD 7850 graphics card with a totally passive cooling solution.
The Powercolor SCS3 HD 7850 uses a 1GB HD 7850 GPU at stock clocks with a rather dense aluminium heatsink cooler that uses four 6mm heat pipes. Everything is cooled passively and all that is required is that your case does have a decent amount of ventilation. We have actually reviewed this card right here so be sure to check out our review where the Powercolor SCS3 HD 7850 walked away with our innovation award.
Stay tuned to eTeknix for more Computex coverage in our Computex section.
Image(s) courtesy of eTeknix at Computex