Bloodhound SSC the British Made 1,000mph Land Speed Car to Begin Testing Next Month
---
---
---
Mike Sanders / 5 years ago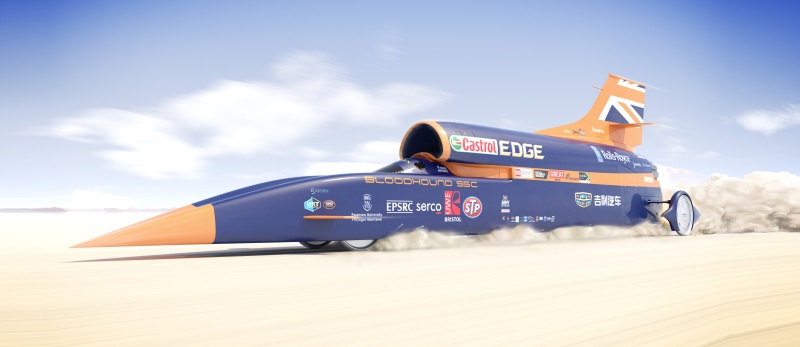 Potential to smash the world land speed record
The Bloodhound SSC represents the latest edition in Britains fine tradition in land speed records. The current land speed record stands at 763mph and was set by the British designed Thrust SSC. Incidentally, it was also piloted by British Air Force pilot Andy Green. Apologies for those of who are currently reeling at my patriotism, but it is nice to be good at something.
That was, however, back in 1997. In fairness, you'd think after 20 years, particularly given modern innovations, it would have been beaten.
Well, if the Bloodhound SSC has anything to do with it, it might not just be beaten, but be obliterated.
Admitted, here at eTeknix land speed is not the usual topic for discussion. We're generally more into some sexy clock speeds rather than land speeds, but this is simply too incredible to ignore.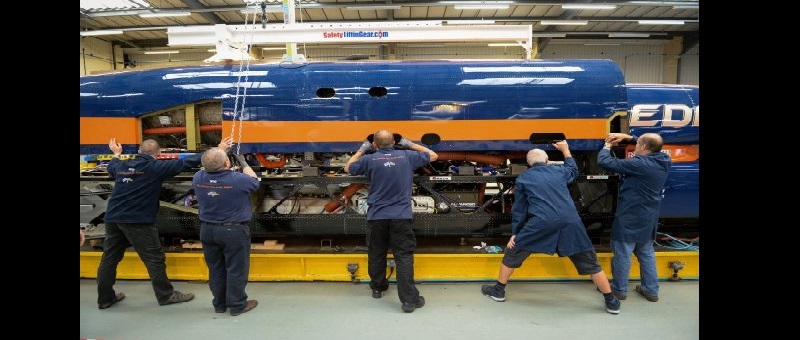 Stop being so patriotic, you're giving me a nosebleed!
The statistics of the Bloodhound SSC are spectacularly impressive. Here's a breakdown of the basic details reported by the Metro.
Estimated top speed 1,000+mph (the speedo goes up to 1,100)
135,000 Horsepower (Formula 1 cars are circa 1,000)
13.4 meters long (ironic that for a British car the length is metric)
What does that all mean though? Well, basically, at 1,000mph the car will be travel 1 mile every 3.6 seconds. If there was a straight line from Birmingham to London, the Bloodhound SSC could make the distance in just over 5 minutes. Regrettably thanks to the M6, M40 and M1, usually it takes 5 hours.
It would also, incidentally, beat the current land speed record by 25%.
Project manager Richard Noble has said: 'We are proud to be waving a flag for British skills and innovation on a world stage but, most of all, this is about inspiring young people. Last year alone we directly engaged with over 100,000 students in the UK and we have already seen more students take up engineering as result of Project Bloodhound. With the car running, we can showcase science, technology, engineering and mathematics in the most exciting way possible. Bloodhound is go!'
The initial tests are set to begin on October 26th in Cornwall. Incredibly, the current land speed record holder Wing Commander Andy Green will be the test pilot/driver for these tests. He clearly has the need, the need for speed.
Right, I must go now. All this patriotism wants me to start singing 'Jerusalem' at the top of my voice.