Cooler Master Caliber R3 Gaming Chair Review
---
---
---
Peter Donnell / 1 month ago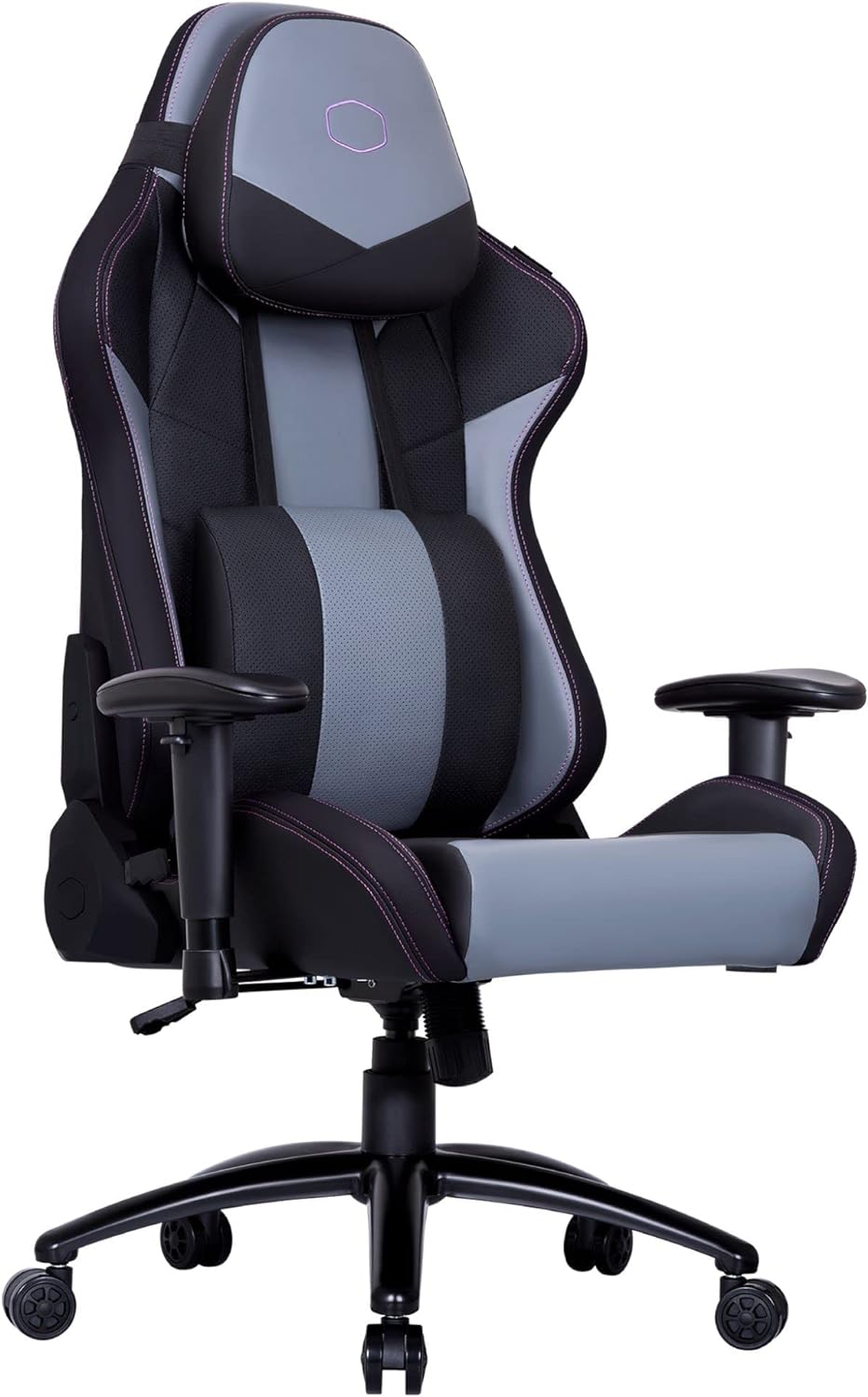 Cooler Master has a pretty broad product range, and while they pretty much started with cases, they've certainly not limited themselves over the years. I use pretty much exclusively Cooler Master monitors in my home and office now, and if you had asked me a few years ago, I'd have never guessed this would be my monitor brand of choice! I'm also a pretty loyal user of noblechairs, having had one under my butt for about 10 years now, and I've never reviewed a Cooler Master gaming chair, so I'm eager to see how their new Caliber R3 Gaming Chair stacks up against the many other chairs I've reviewed over the years.
Caliber R3
The R3 is set to take the older R2 design to the next level, with a brand-new design and improved comfort and ergonomics. However, I am fully aware that literally every chair ever made makes the same claims, so I'll certainly come to my own conclusion on that one. However, it does feature a thicker seat, (10.5cm vs 9cm), improved materials, reclines more, etc. The features are good, though, with a breathable PU material design over a steel frame, premium memory foam padding, adjustable lumbar support, and even a 180-degree recline. The only thing that threw me was the 2D-Armrests, which surprised me, as I thought that 4D ones were pretty much the norm now.
Features
ERGONOMIC DESIGN: Freely adjust the sitting angle with the reclining backrest to find your perfect resting place. With a height-adjustable gas lift the Caliber E1 helps to minimise fatigue and maximize the comfort of your game or work sessions.
HEAD & LUMBAR PILLOWS: The headrest and lumbar pillow will provide you with the best level of comfort to reduce back pain and alleviate neck strain.
PERFECT FOR ANY SCENARIO: Designed specifically for those who spend an extensive amount of hours staying seated for work as well as play, the Caliber R3's clean, professional aesthetic with a full array of ergonomic features makes it the perfect addition to your setup.
ALL-DAY COMFORT: Caliber R3 features ultra-soft yet dense memory foam that dynamically contours around you for all-day comfort.
ENHANCED SEAT BASE: Caliber R3's seat base has been upgraded from a 9cm thick seat base to a 10.5cm. Increasing the thickness provides enhanced support and durability, ensuring comfort and support for even longer work or play sessions.
What Cooler Master Had to Say
Designed specifically for those who spend extensive amount of hours staying seated for work as well as play, the Caliber R3's clean, professional aesthetic with a full array of ergonomic features makes it the perfect addition to your setup." – Cooler Master