Cooler Master Eisberg 120L Prestige Liquid Cooler Review
---
---
---
Ryan Martin / 10 years ago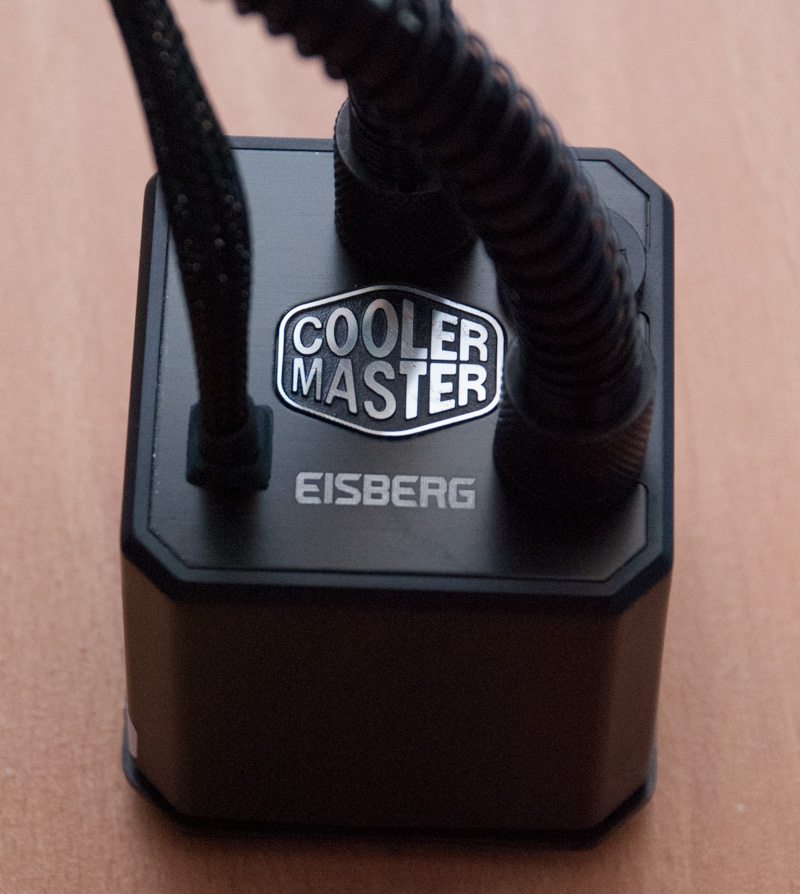 Cooler Master's entrance into the water cooling market has been a long time coming. Cooler Master started with the release of the Seidon series, this consisted of entry to upper mid range closed loop AIO coolers and Cooler Master released three models; the 120M, 120XL and 240M. For those who remember we have actually reviewed both the Seidon 120M and Seidon 240M and we found them to be very good coolers for the money.
Cooler Master's other series of water coolers has been plagued by delays. Cooler Master developed the "Eisberg" series of water coolers, these were designed to fill the upper mid range and high end portion of the market except the difference is that they are expandable AIO coolers, like the Swiftech H220 for example. In addition, Cooler Master's Eisberg series is developed in partnership with the German water cooling company Alphacool while the Seidon was a totally in-house design.
Today we start off by looking at the first of the Eisberg series, the Eisberg 120L Prestige. This features a pretty hefty pump/reservoir unit, a fully copper radiator and flexible anti-kink tubing. The unit features G 1/4 inch fittings so you can easily expand it to include additional radiators or water blocks if you so desire. Unlike other AIOs such as the Seidon 120M or Thermaltake Water 3.0 Pro, the Eisberg 120L Prestige is aimed at being a high performance AIO and at the same time being expandable.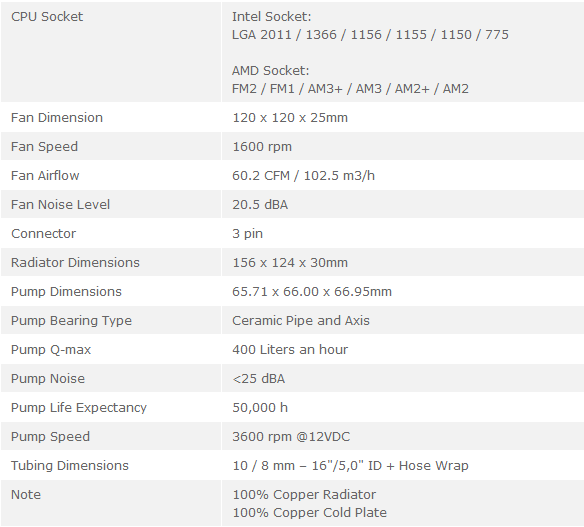 Right off the bat I will point out the price, the Cooler Master Eisberg 120L Prestige is hitting the UK shelves at £120 and the American shelves at $159.99 which makes this by far the most expensive 120mm AIO on the market, even with expand-ability you'd be right in thinking this is expensive. For context the Corsair H80i is a 120mm dual fan closed loop AIO and costs about £80/$90  while the Swiftech H220 is a fully expandable 240mm AIO and it costs £110/$150. We can clearly see Cooler Master are treading into dangerous territory with the Eisberg 120L Prestige and in this review we are looking to discover how this unit stacks up against the competition and whether it is worth the price. So without any further ado let us move on to the review.