Cooler Master Launched Case Mod World Series 2016
---
---
---
Bohs Hansen / 7 years ago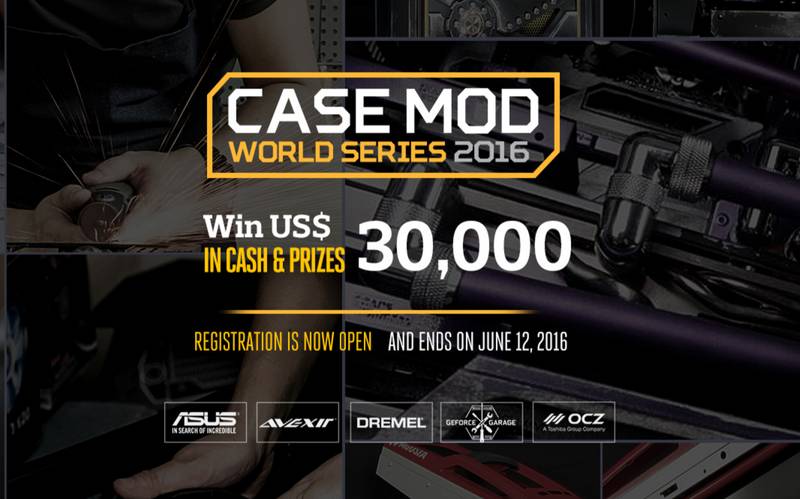 Case modding has become very popular again and it isn't just something that a few select sponsored people do. A lot of people take it upon themselves to make their existing or new rigs just a little more fly. If you should be among those people, then you might want to pay attention to this as you could end up being one of the people walking away with 30,000 USD in cash and prizes. Cooler Master has launched the Case Mod World Series 2016 which is sponsored by ASUS, Avexir, Dremel, NVIDIA, and OCZ. Those are all some familiar names with some quality products.
The Case Mod World Series is designed to connect modders everywhere and 2016 is the seventh time it is being held where Cooler Master expanded the scope of the series to include local meet and greets, and modding sessions. The participants will be judged in four equally weighted areas that are complexity, design, originality, and overall look. The judgement will be done by the sponsoring companies as well as an international panel of judges: Ermanno Bonandini from Italy, Ronnie Hara from Brazil via Japan, Richard Keirsgieter from The Netherlands, Antony Leather from The UK, Richard Surroz and Brian Farrell from the USA.

"Modding has exploded in recent years and is taking root in every corner of the globe. The Case Mod World Series is about fuelling that growth. It's about igniting the modding spirit – the maker spirit – on the web and right in your community," said Michelle Wu, Global Community Manager. "This year, we will be running local events to involve modders everywhere. Together, with the generous support of our sponsors, we hope to enable the modding community the world over. "
The registration is open now and will run until June the 12th, 2016. You need a Cooler Master Forum account to get going, but it is free and the Case Mod mini-site has all the details in that regard. The Info Hub will keep you updated with posts along the way and as previously mentioned, you can win a lot of prizes.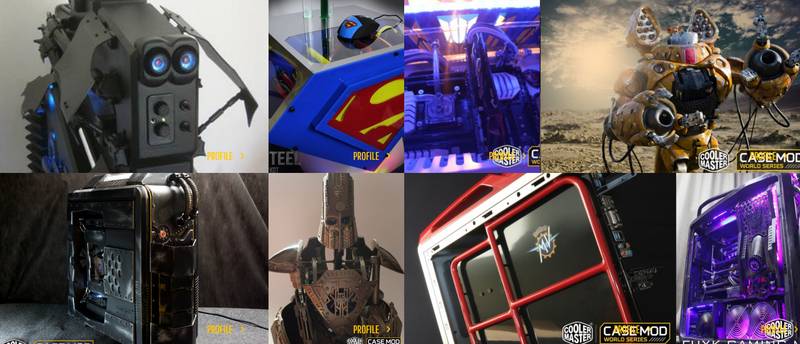 There are three categories with three places in each. The first place winner in the Tower Mod contest will walk away with $3000 USD in cash, any Cooler Master case of their choice, a V1200 PSU, MasterAir Maker 8 cooler, QuickFire Xti keyboard, Sentinel III mouse and Sirus headset. The motherboard is sponsored by Asus and is a Maximus VIII Formula while the GPU power comes from two GTX 980 Ti cards. Along with that, the first place winner gets OCZ SSD, Avexir Memory and a Dremel 8050 Micro tool. You can also see the full list of prizes for the different categories on the mini-site.