Cooler Master MasterGel Maker Nano Review
---
---
---
Peter Donnell / 7 years ago
Introduction
---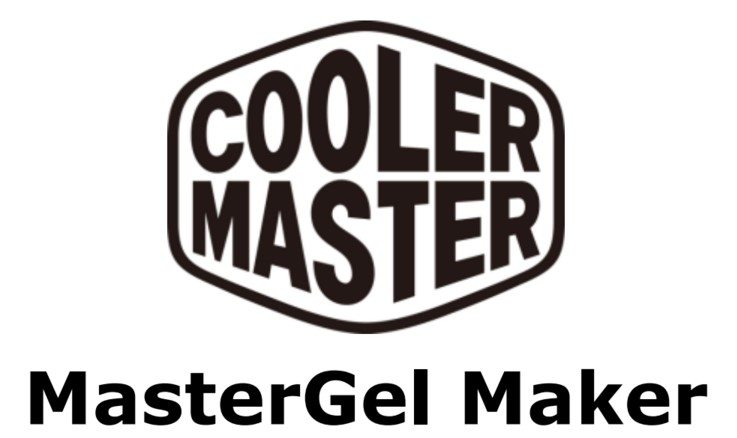 Cooler Master went quiet for quite some time over the last two years, leaving many in the industry to wonder what was going on. Of course, Cooler Master hadn't given up on the industry, they were working hard reinventing their entire product line, getting back to their roots and creating the "maker" series of products. We've already seen their incredible Master Case chassis, as well as their new gaming mouse, and there's a huge amount of other products on the way, from headsets, chassis, power supplies, coolers and more.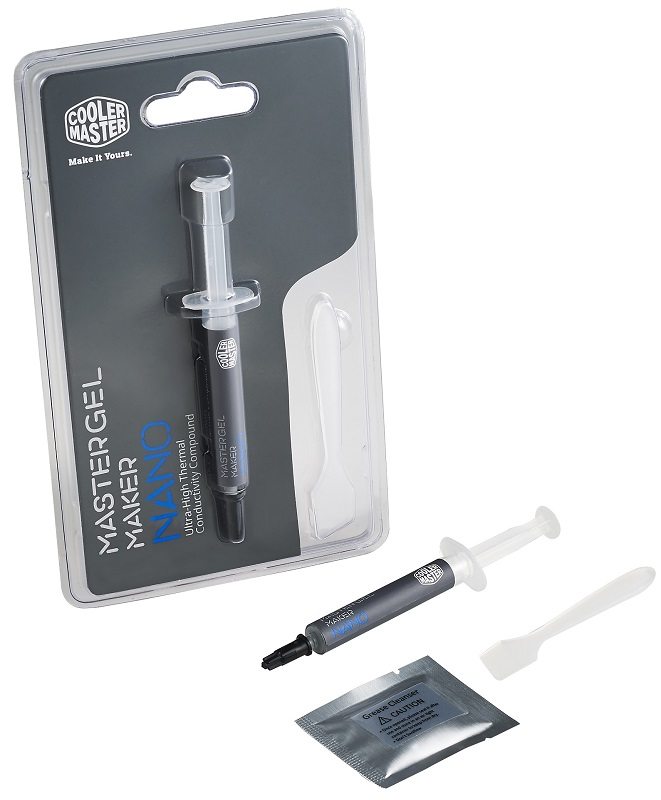 Today I'll be taking a look at something a little smaller, but still a very vital component in the building of literally every PC. The Cooler Master MasterGel Maker is the all-new thermal paste that looks set to take on the big boys in the high-performance cooling world and with the likes of Noctua, Gelid and a few others already dominating the market, CM has a hard battle to fight here.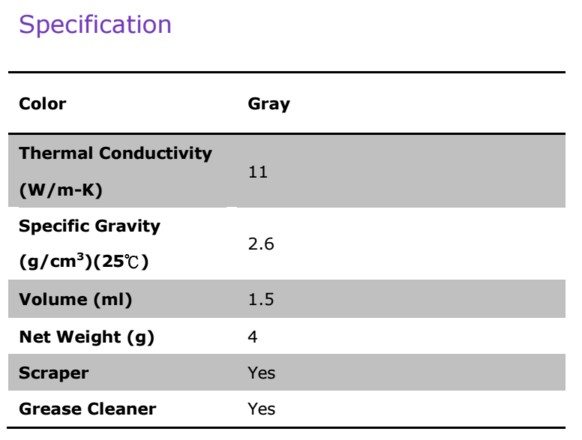 The MakerGen is certainly promising in terms of specifications, at least as exciting as a tube of paste can be, of course. Made with nano-diamond particles, the MasterGel Maker should offer great conductivity, but I guess we'll find that out in our testing.
"MasterGel Maker is developed for users needing the best thermal conductivity for high performance CPUs, GPUs or even chipsets. The non-curing and non-electrical conductive traits help avoid any short circuiting and provide protection and performance for long-term use. The non-abrasive added Nano Diamond particles allow the MasterGel Maker to be extremely lightweight and easy to spread or remove while avoiding auto-oxidation or erosion overtime."
Going against the MasterGel Maker today are some of the best-known thermal pastes on the market, including the current top-dogs Gelid GC Extreme, Noctua NT-H1 and the also relatively new but very impressive Thermal Grizzly Kryonaugt.
MasterGel Maker
Thermal Grizzly Kryonaugt
Akasa Pro-Grade 460
Noctua NT-H1
Gelid GC Extreme
Arctic Silver 5
EK Ectotherm
Artic MX-4
The MasterGel Maker Nano comes nicely packaged with an easy to use syringe, as well as a spreader for easy application.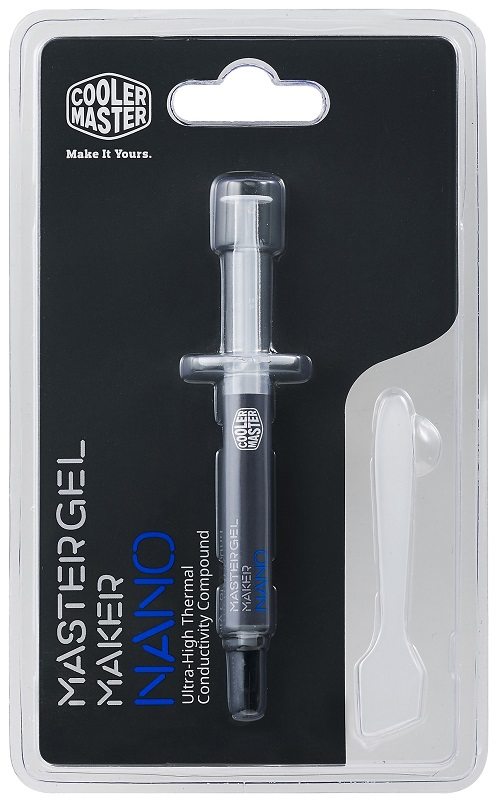 Even better, the paste comes with a grease cleaner, ensuring that you get a spotless CPU before applying new paste.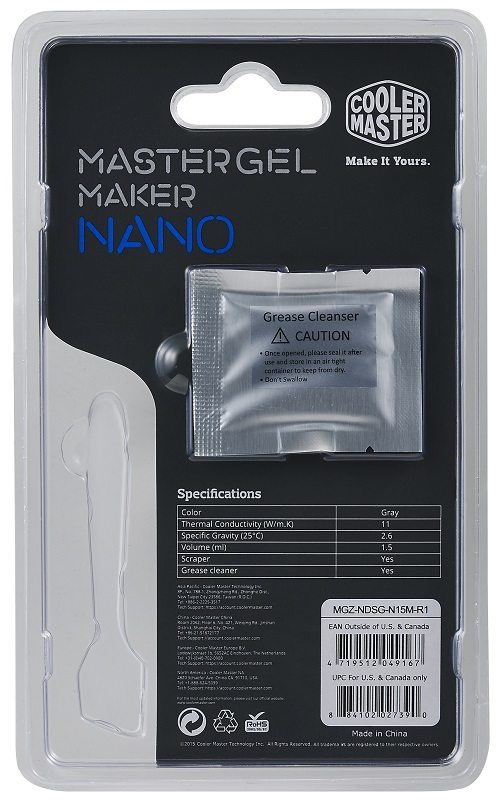 First, here's a quick QA from Cooler Master to tell you a little more about the MasterGel Maker.
Q: Do the nano-diamond particles leave scratches on the cooler base or CPU IHS?
A: No, the particles in the MasterGel Maker are too small to leave any scratches.
Q: Why do I need to clean the CPU before applying the MasterGel Maker?
A: When removing a CPU cooler, the old thermal grease is left over. It needs to be removed to improve thermal conductivity, which leads to lower temperatures.
Q: Do I need to use the plastic brush for spreading the grease?
A: No, but it is recommended. You can also press the CPU cooler on the grease and twist it a bit to make sure it spreads over the IHS.
Q: How many applications does one tube last when using the pea size method?
A: It is difficult to precisely determine the number of uses one tube can have. However, if the amount for each time is very close to 'pea size,' users should at least be able to apply the thermal grease over 10 times.
Q: How long can the thermal compound be used once opened, but sealed correctly after use?
A: Every circumstance is different depending on various factors, such as the environment. Usually the thermal grease can be preserved for two years without opening. We highly suggest users keep thermal grease in a dry and clean place, and avoid direct sunshine once opened.