Cooler Master V1200 Platinum 1200W Review
---
---
---
Ryan Martin / 7 years ago
Introduction & Packaging
---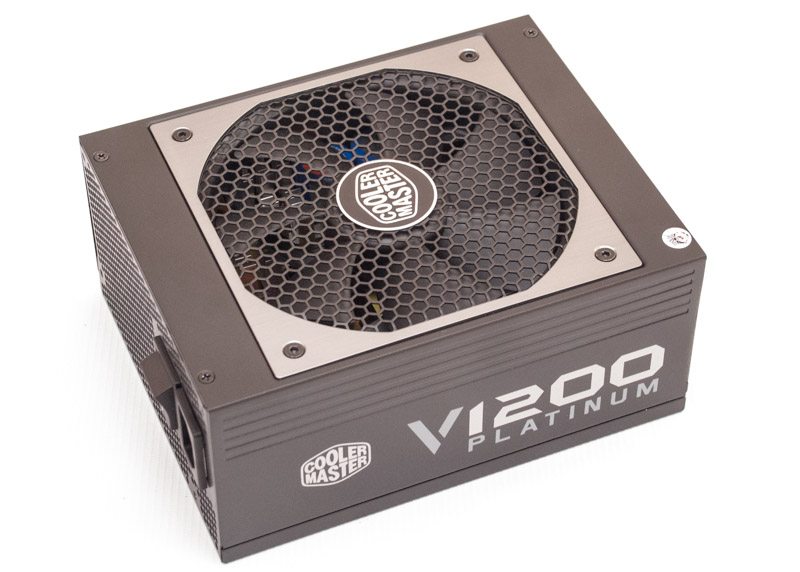 Developing a power supply with a wattage as high as 1200W involves a lot of technical expertise; this is why you'll find the number of OEMs producing power supplies at this wattage level is lower than in the sub 750W market. The market for 1200W power supplies is significantly smaller too with only a handful of desktop PC users needing this much wattage. Furthermore, the build quality and standards of high-wattage power supplies tend to be higher so users in this market segment will upgrade less: especially when 5, 7 and 10 year warranties are becoming the norm.
Cooler Master know all of the aforementioned things which is why they teamed up with veteran power supply vendor Seasonic to produce their Platinum series V1200 unit. On paper this unit is as good as it gets with 80 Plus Platinum efficiency certification, a semi-passive fan operation mode, high quality Japanese capacitors, a fully modular design and a 7 year warranty. In terms of hardware support Cooler Master offer a staggering 12 PCIe connectors and dual EPS 8 pin connectors allowing you to easily run quad GPU systems or even dual CPU socket based motherboards such as the Haswell-EP Xeon platform from Intel.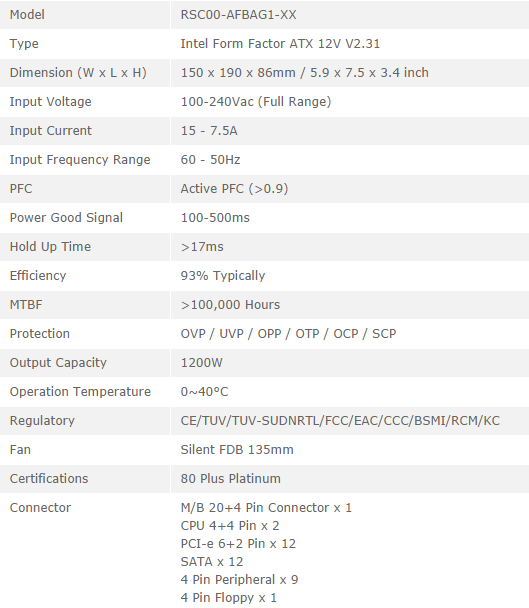 Packaging and Contents
Cooler Master's packaging hasn't changed much over the years and it still sports the plum and black colour scheme with some embossed silver details to accentuate the premium nature of this product.
Around the back of the main box we find specifications, pictures and details about the Hybrid fan technology and efficiency curve. Cooler Master claim significant savings on power bills over 80 Plus Gold and Bronze units but their numbers include a fairly unrealistic use-case scenario of a 1000W system running at 100% load 24 hours a day.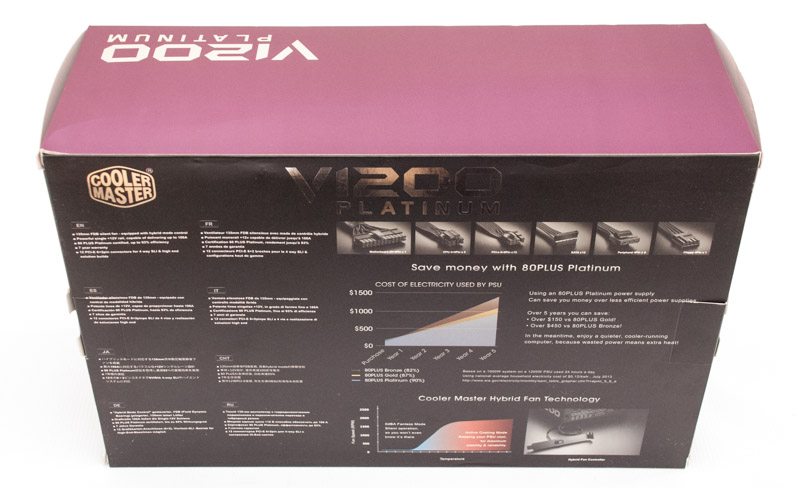 The accessory bundle includes a user's manual, four black screws. some cable ties, a UK power chord and a PCI bracket which controls the fan between auto and Hybrid mode. The idea with this PCI bracket is to mount it at the back of your case in one of the PCI slot covers so you can easily change the PSU fan operation mode., if desired.