Coolermaster Devastator Mouse & Keyboard Review
---
---
---
Peter Donnell / 9 years ago
Introduction
---

Coolermaster and their gaming division CM Storm are a popular choice for PC gamers, with a wide range of cooling, chassis and peripheral products that have won virtually countless awards around the world at their disposal. CM Storm do offer a great range of premium products, but we all know that not everyone in the world has a premium sized budget when shopping for their peripherals, which is why CM Storm have created the Devastator. Priced at an average of just £30 the Devestator promises great value for money by bundling together both the MB24 keyboard and the MS2K mouse.
There are many reasons for wanting to save a few bucks at your local retailer, you may just be after a cheaper replacement, you may have spent all your money on a huge graphics card, or maybe your building a rig for your kids to play Minecraft and you don't think splashing out on a £100 mechanical keyboard is the best course of action. What ever your reason, £30 for a mouse and keyboard combo from a well-known brand name is a tempting option, and today we hope to find out if it really is good value for money or not. CM Storm haven't let us down with their budget friendly products in the past, so it will be interesting to see just how much you can get for your money at this price range.
The mouse, the MS2K comes fitted with an ergonomic body, a three speed optical sensor, large mouse wheel and rubber grips on the side for extra stability.
Devastator MS2K
Ergonomic ultra flat mousebody
800 – 1600 – 2000 DPI modes
Large high-precision mouse wheel
Solid rubber side pads for ultimate stability
The keyboard, the MB24 features a customised membrane design, low profile chassis, laser etched grip coated keys, dedicated multimedia keys and LED backlight, which sound more like the feature set of a keyboard worth twice the price!
Devastator MB24
Custom membrane design – more durable and improved tactile feedback
Ergonomic ultra low profile design
Ultra durable Laser etched and grip coated keycaps
Anti-slide rubber pads on bottom side
Dedicated Multi-media keys
Blue LED backlight with on/off key shortcut
The packaging is fairly standard, a nice image of the products on the front as well as detailing that this is English layout.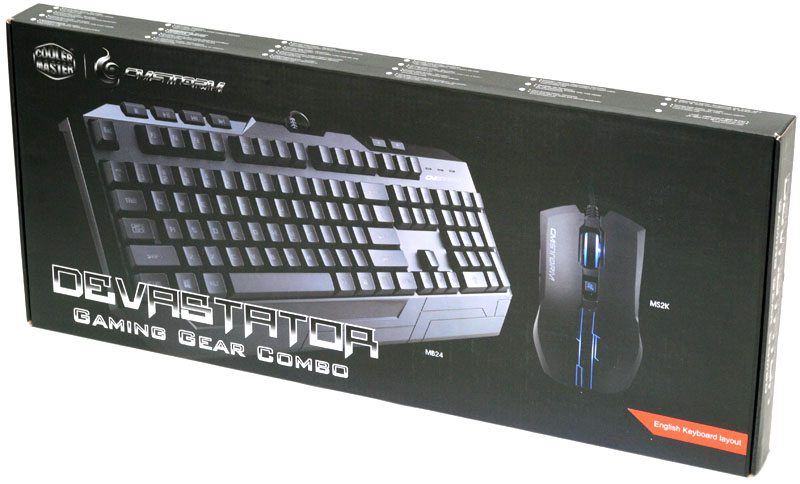 Around the back you'll find a multilingual breakdown of the major features (see lists above).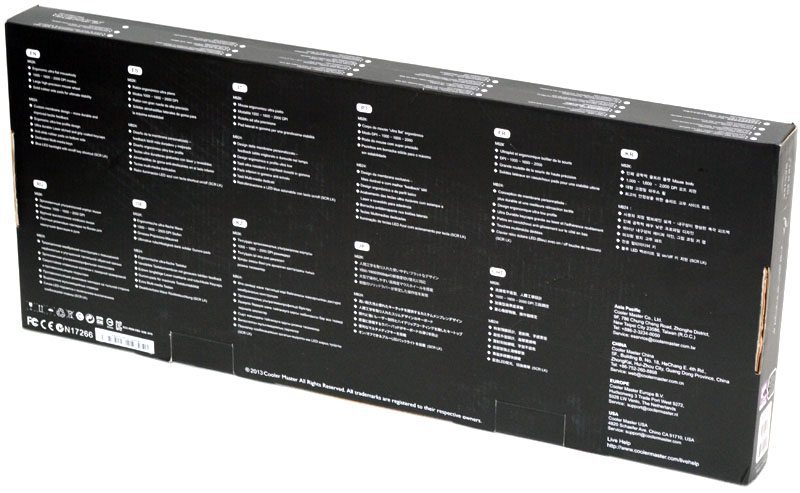 Both products are nicely packaged, especially the mouse which has been set in a soft foam block on the right hand side.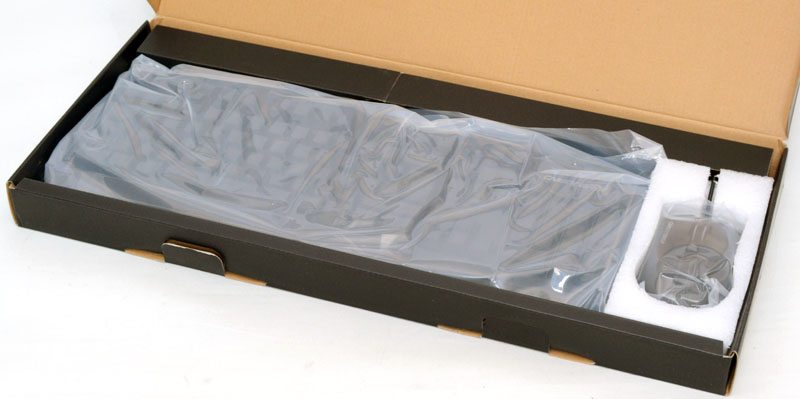 In the box you'll find both products come hard-wired with a good length USB cable.