Coolermaster N200 M-ATX Chassis Review
---
---
---
Peter Donnell / 10 years ago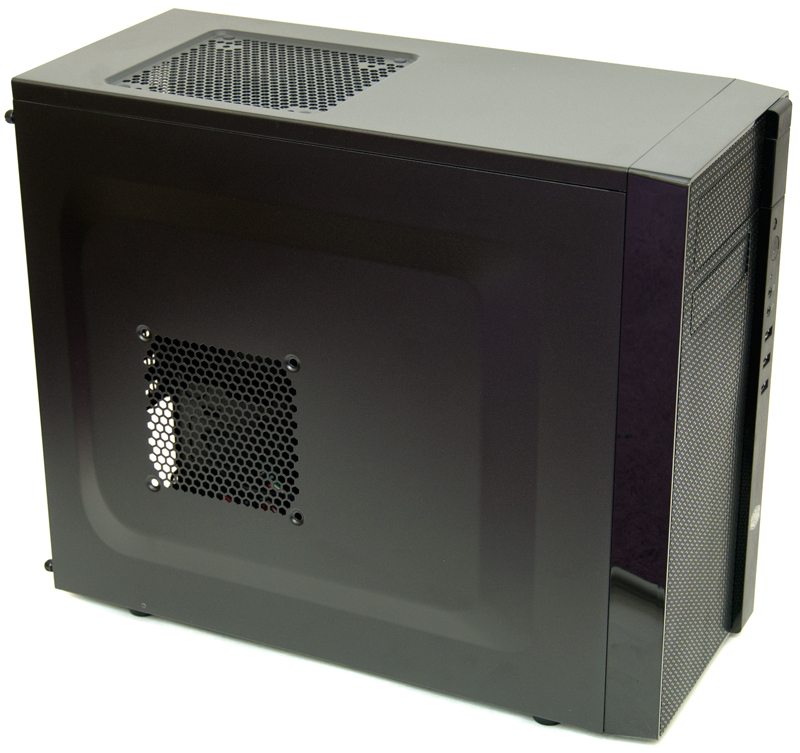 We get more than our fair share of high end components here at eTeknix and while I'm sure many of you love reading the reviews of the more extreme end of the market, the truth is that most people spend on a much lower budget. There is a huge market for a rock solid budget solution out there and more often than not many system builders opt for the cheapest chassis they can fit their components into, often using what budget they do have to go towards their graphics cards, processor and other internal components. For the most part, there is nothing wrong with that, you get a powerful system and a neat enough box to bolt it all together, but times are changing and cheap isn't what it used to be.
It doesn't seem all that many years ago that a cheap case meant something that was stamped out of tin cans, rattled like crazy any time a fan was powered up and you had to take a Dremel to it just to fit something new in there, in fact more often than not you can still pick up scrap heaps like this in the sub £30 categories at most online retailers… although I would suggest you don't! So what is the cheapest chassis on the market? Well lets just say that £30 about as low as you should ever go and there are plenty of top brand names out there with offerings in this range, Antec, Coolermaster, In Win, Sharkoon, all have great budget models, but the one were looking at today is the N200 from Coolermaster and at £35 it's certainly cheap.
Looking at the specification sheet below you would be fooled to thinking this was a higher end model, 240mm radiator support, removable hard drive bays, two high quality fans included, USB 3.0 and more!? Lets get straight to it then and see what this cheeky little number has to offer.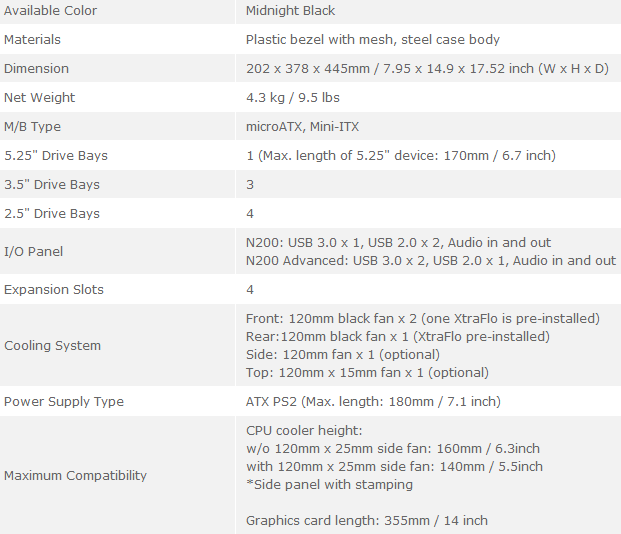 You will notice I mentioned radiator support, something sorely missing from the official specification sheet, lucky then that CM have written it right on the front of the box!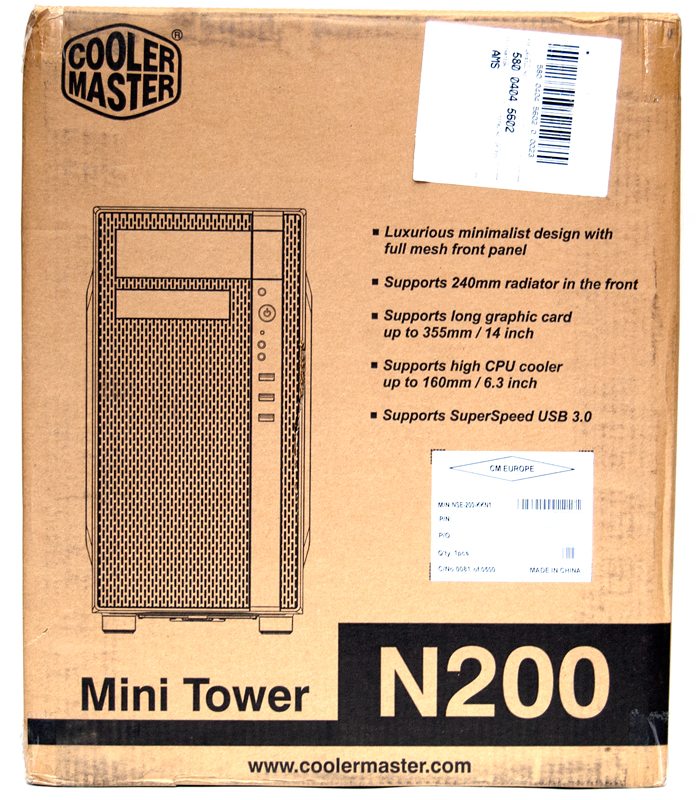 Around the back we have a nice breakdown of some of the major features, although it's going to be easier to understand in our interior photograph section.