Corsair Carbide Air 540 ATX Cube Chassis Review
---
---
---
Peter Donnell / 10 years ago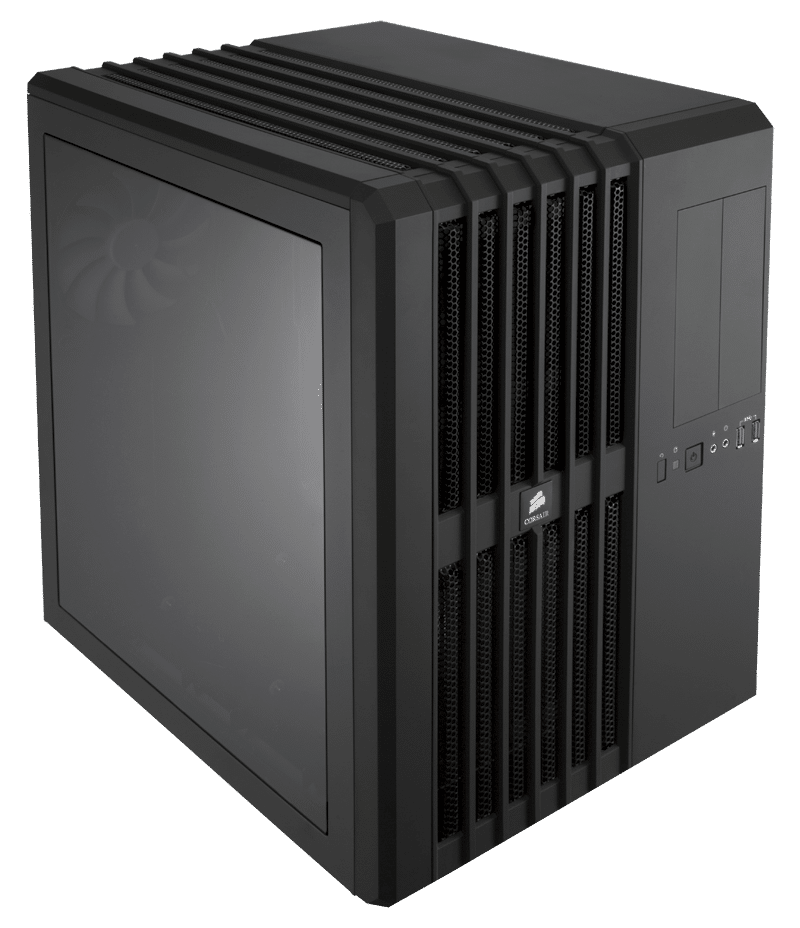 Corsair has taken the industry by storm this year, not only have they been gaining further success with their cooling products such as the H100i, but they've also been making some of the best gaming peripherals around with their M95 and K70 products, yet the area that they've been gaining the most attention, at least in my opinion is the chassis market, where they are going from strength to strength with their high quality chassis designs.
The merits of their chassis designs are apparent across all the Corsair ranges, but especially so with their Carbide series. The 900D is one of the biggest and most impressive looking chassis on the market and the 350D is one of the most premium quality m-ATX chassis designs I have ever seen. Much like its other Carbide counterparts, they Air 540 is quite expensive and has a retail price of a little over £115.00 (ex shipping), but if we see the same build quality and exacting standards that we've seen in the rest of the Corsair Carbide range then the Air 540 could still be good value for money.
Corsair are looking to do something a little unique with the Air 540 by splitting it into two compartments, essentially making it a double width chassis in a bid to create not only a unique design, but also improve cooling to the components that really need it. As you can see from the specifications below it's also very well equipped, so lets dive right in and take a closer look at what the chassis has to offer.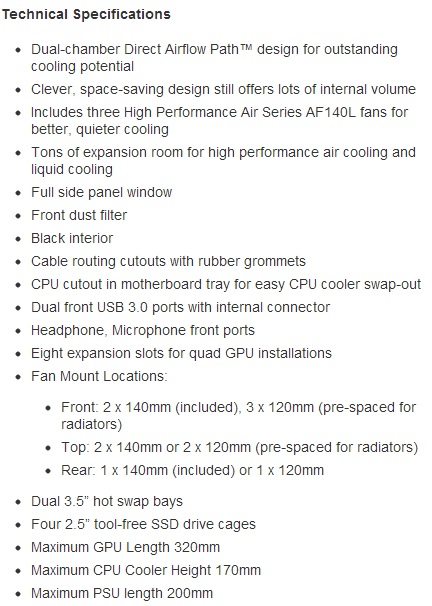 The Air 540 comes is a fairly standard looking box with a high contrast image of the chassis design on the front, as well as a good breakdown of many of the major features and component compatibility.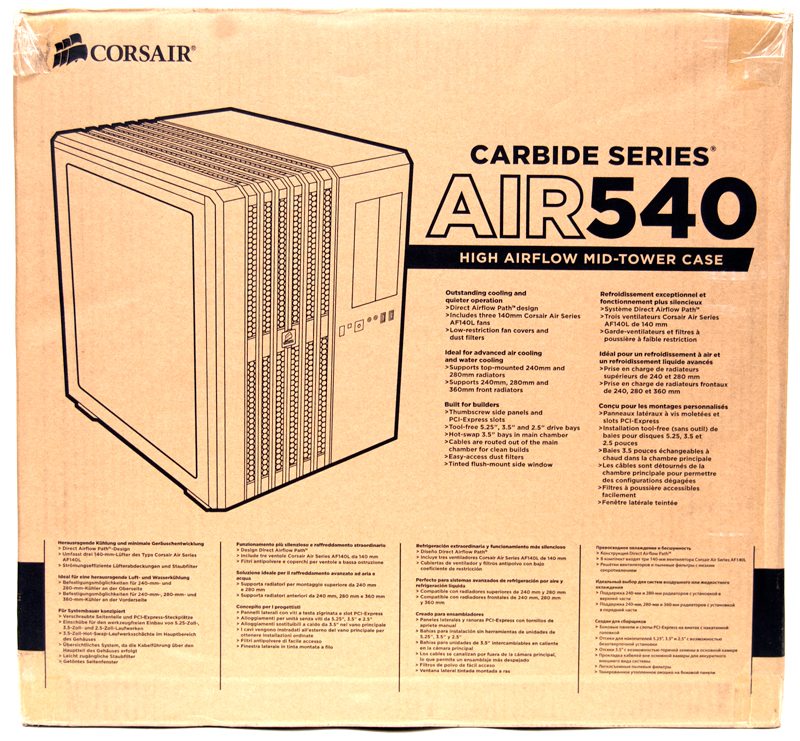 Around the back we have a tear down image of the chassis that shows all the major components.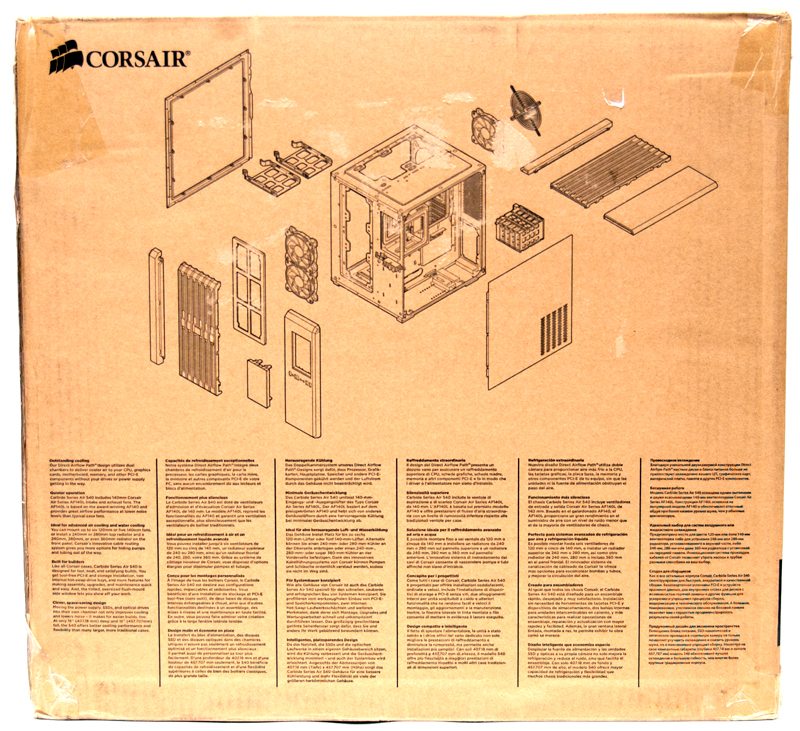 I don't normally take an image of the packaging inside, since more often than not its a plastic cover and polystyrene, but Corsair have given the Air 540 a thick black cloth cover that keeps it nicely protected from scratches. I also discovered that the cover material helps generate near-lethal static shocks too, lucky me!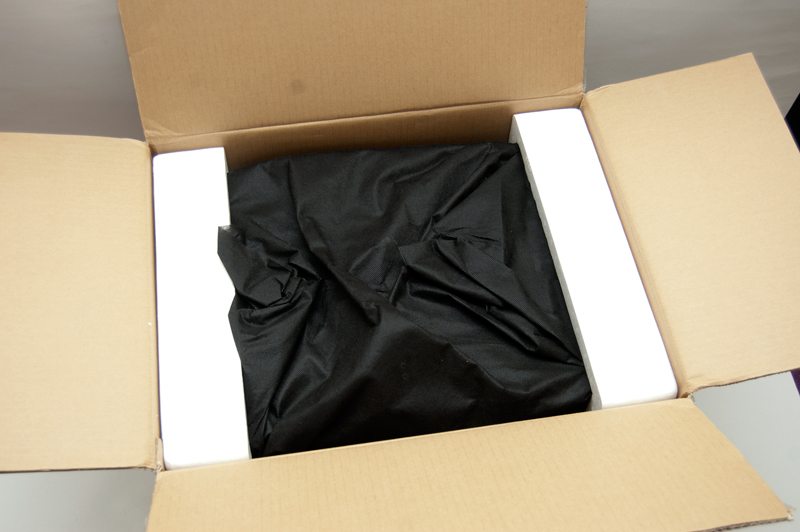 In the box I found a nicely illustrated installation manual and the usual assortment of screws, cable ties and fitting accessories.