Corsair Details NVIDIA 40-Series Compatibility
---
---
---
Peter Donnell / 1 week ago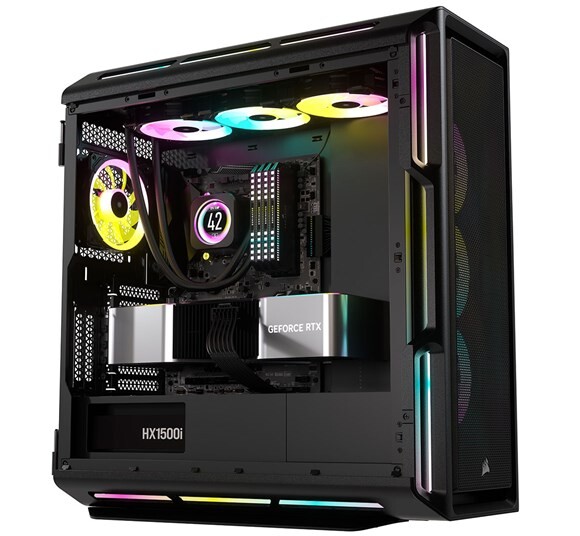 Corsair has just revealed details of their hardware compatibility for the upcoming NVIDIA 40-series graphics cards. Sure, you may think it's mostly just plug-and-play, but that's really not the case. The new Nvidia cards are pretty large and require special power connectors too. While Nvidia will provide adaptors with all of their new GPUs, it's still going to be more ideal to have a PSU that natively supports the correct connector.
The newly announced NVIDIA RTX 4090 promises a huge leap in performance, and the great news for PC enthusiasts is that CORSAIR's existing power supply lineup is already fully compatible with the new NVIDIA 40-series.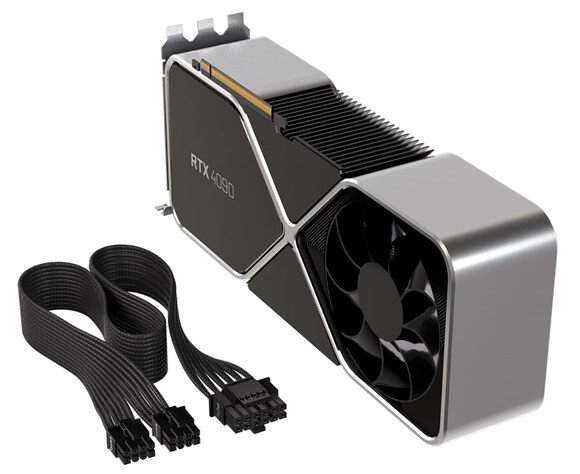 PSU
While the RTX 4090 uses a new 12+4 pin 12VHPWR power connector, all cards will ship with a PCI-e 8-pin power to 12VHPWR adapter. If you don't have an ATX 3.0 standard PSU, something older like the RM1000 will work fine with the adaptors. However, a brand new HX1500i for example, will have the native support for the new connections.
"From power supplies able to drive the world's most powerful gaming systems, to stylish and capable gaming cases and a huge array of cooling options and accessories, CORSAIR offers the hardware to power, house, and cool the world's most powerful graphics cards – the way they were meant to be."
600W Cables
Furthermore, you can now also order Corsair 12VHPWR 600 W cables which are compatible with all CORSAIR type-4 PSUs, connecting directly to the PSU via the existing PSU-side connectors for unfettered power straight to your new graphics card – no PCIe adapter required. With sense-wires configured to 600 W, your graphics card will be able to draw its maximum power load.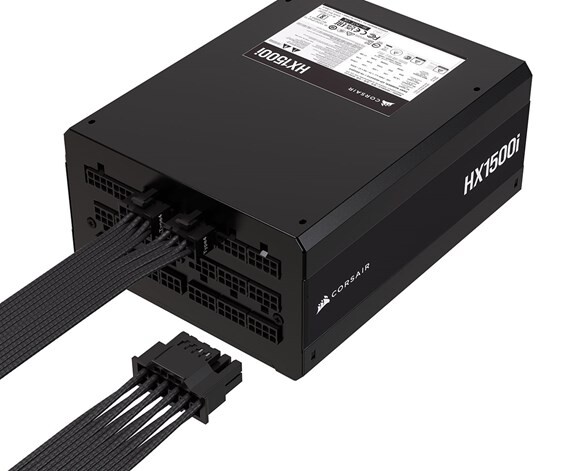 Building or Upgrading The Rest of Your System
Corsair is also eager to point out that cases such as the iCUE 5000T RGB, the H150i ELITE LCD AIO cooler, and their latest DDR5 memory will all work with your new GPU, obviously, they're looking toward people trying to build a new PC with that message, as RAM is never going to block a GPU install. For something more extreme, their Hydro X Series XG7 4090 FE total-conversion water block will be available in November 2022.
Water Cooling
For those who see stock as the starting point, CORSAIR is also readying a complete range of Hydro X Series XG7 total-conversion waterblocks for the new NVIDIA 40-series graphics cards. Nickel-plated copper contact plates, high-density cooling fins, and a full-coverage aluminium back plate help turn to squeeze every drop of performance from NVIDIA's new performance powerhouses, while a transparent acrylic top plate and integrated RGB lighting powered by iCUE software up the style stakes. Available in early November for Founders Edition RTX 4090 cards, Hydro X XG7 series waterblocks unlock the full potential of NVIDIA's best when combined with a full CORSAIR Hydro X watercooling kit such as the XH305i RGB PRO.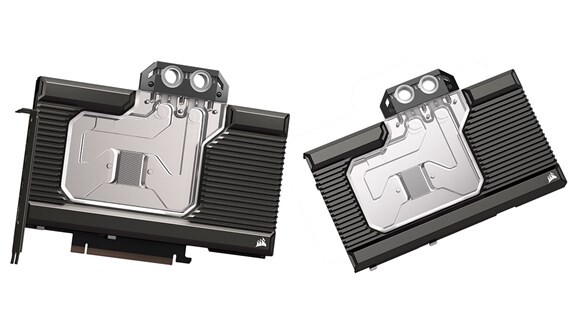 Availability and Compatibility
The official CORSAIR 12VHPWR 600 W PSU cable is available to order immediately from the CORSAIR webstore. Orders will ship beginning September 29th.