Corsair Gaming H1500 USB Gaming Headset
---
---
---
Peter Donnell / 7 years ago
Introduction
---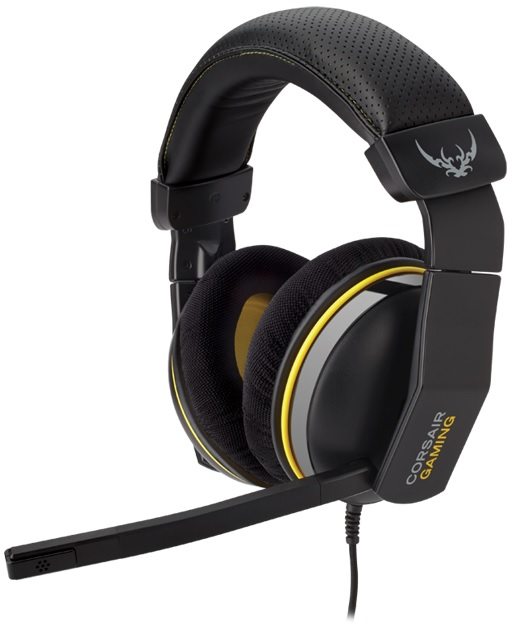 Corsair recently rebranded many of their gaming peripherals to the new "Corsair Gaming" moniker. While a simple rename doesn't mean much, the new branding was immediately followed by a wave of new devices from Corsair. These range from the new RGB equipped keyboards and mice to their new H-series headsets. Today we'll be taking a look at the new H1500 headset, a USB gaming headset that promises virtual Dolby 7.1 audio and powerful 50mm drivers.
The H1500 has been designed with PC gaming in mind, it's got everything you could need for home or competitive gaming. It features powerful drivers to help you get lost in your favourite digital environment, backed up with surround sound support for extra immersion. There's also a high quality folding microphone for team chat and an in-line controller to help you keep the most important controls within easy reach. Of course, a desktop headset needs to be more versatile than just gaming, so I'll be expecting good all-round audio performance from the new H1500 in movies, music and gaming alike.
As you can see from the specifications we've got a pair of 50mm 32 Ohm drivers, a three meter long cable, a standard USB connection and a unidirectional noise-cancelling microphone.
Headphones Specifications
Frequency Response: 20Hz to 20kHz
Impedance: 32 Ohms @ 1kHz
Dynamic Range: 95dB (A-weighted)
Drivers: 50mm
Cable Length: 3m
USB power consumption: 250mW
Connector: USB Type A
Microphone Specifications
Type: Unidirectional noise-cancelling condenser with adjustable, rotating boom
Impedance: 2.2k Ohms
Frequency Response: 100Hz to 10kHz
Sensitivity: -44dB (+/-3dB)
The packaging is nicely designed and features a large window to give you a nice clear view of the headset.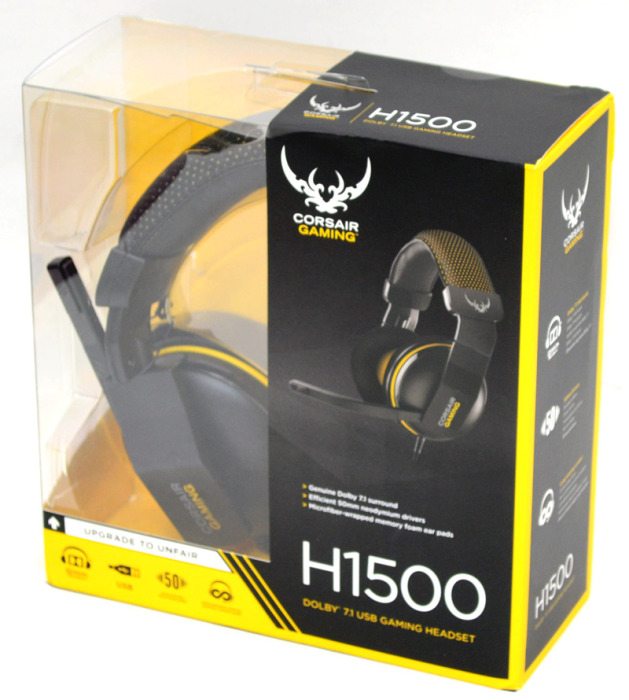 Around the back you'll find a quick run down of all the major features and specifications (see above).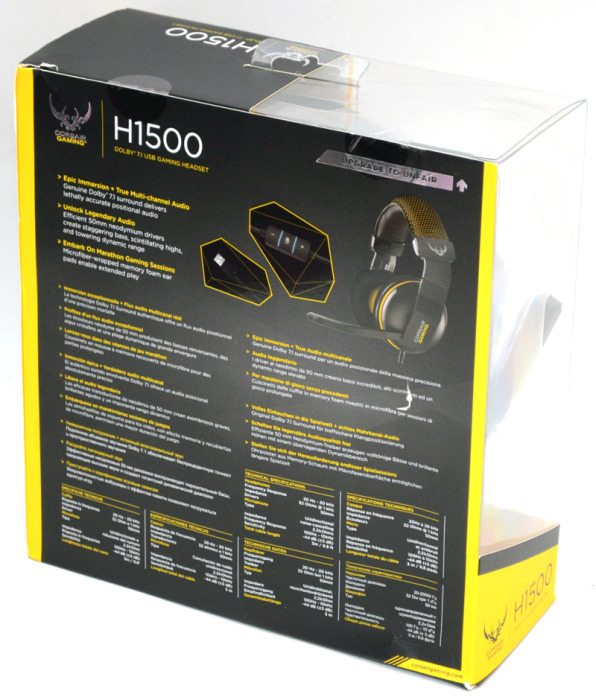 In the box you'll find the headset, which comes hard-wired and ready to use.