Corsair H105 AIO 240mm Water Cooler Review
---
---
---
Peter Donnell / 10 years ago
Introduction
---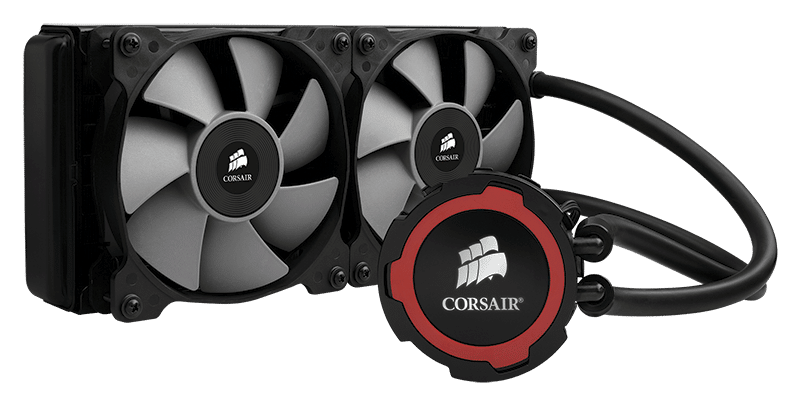 Water cooling has rapidly become the #1 choice for high end performance systems, be that custom loops that cost hundreds, even thousands of pounds to create, or simple and easy to use all-in-one units that just bolt right into your system. No matter which format you choose, it is common knowledge these days that water cooling units can beat air cooling into oblivion when it comes to improving system temperatures, reducing noise and improving overall system performance. Having a good water cooler can allow for extreme overclocking, or even just help keep your stock system running cooler and quieter, while also helping improve the lifespan of components such as your CPU. Put simply, water cooling is awesome.
Corsair have long been dominant in the all-in-one water cooling market, their Hydro series is very successful thanks to its high end performance, not too crazy price tags and clean and tidy overall design, all of which have proved popular with system builders. Their latest effort is the H105, a 240mm design that features room for four fans (two included in the box), a sleek pump design and great flexibility thanks to its extensive CPU support and ease of use.
Water cooling can be trick, but all-in-one units are no more difficult to fit than a tower air cooler, just screw it to your CPU, screw the fans and the radiator to the chassis, hook up the fans and you're good to go. Can something so simple really be so great? With a price tag of around £90 / $110 / EUR 122, we certainly hope so.
The specifications are pretty straight forward, a 240mm radiator that can hold two 120mm fans on each side, support for all major AMD and Intel socket types of recent years and a promise of high end performance, what's not to love about that! So let's get right to it and see what else the H105 has to offer.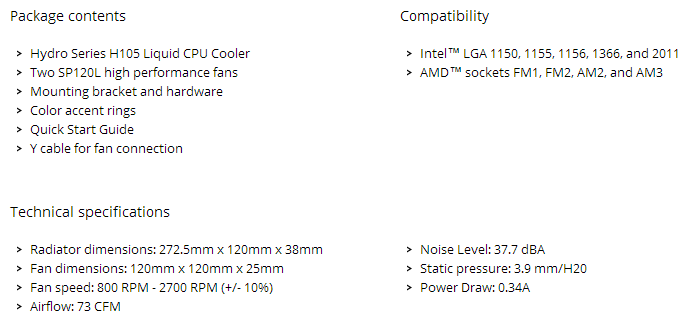 The packaging is what we have come to expect from Corsair, and the box is packed with specifications (see above), as well as a list of socket support and other technical information.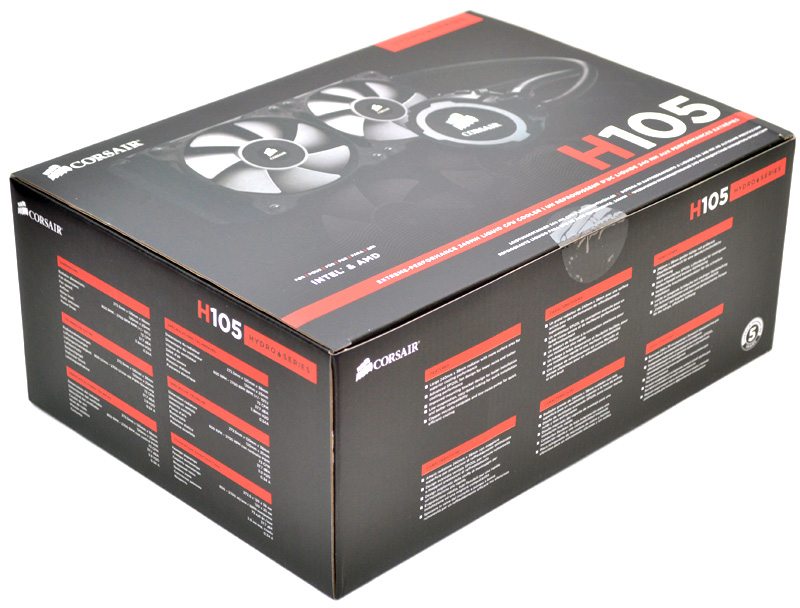 On the interior you'll find everything is neatly packed and protective wrap on major components such as the pipes which help keep it safe in transit.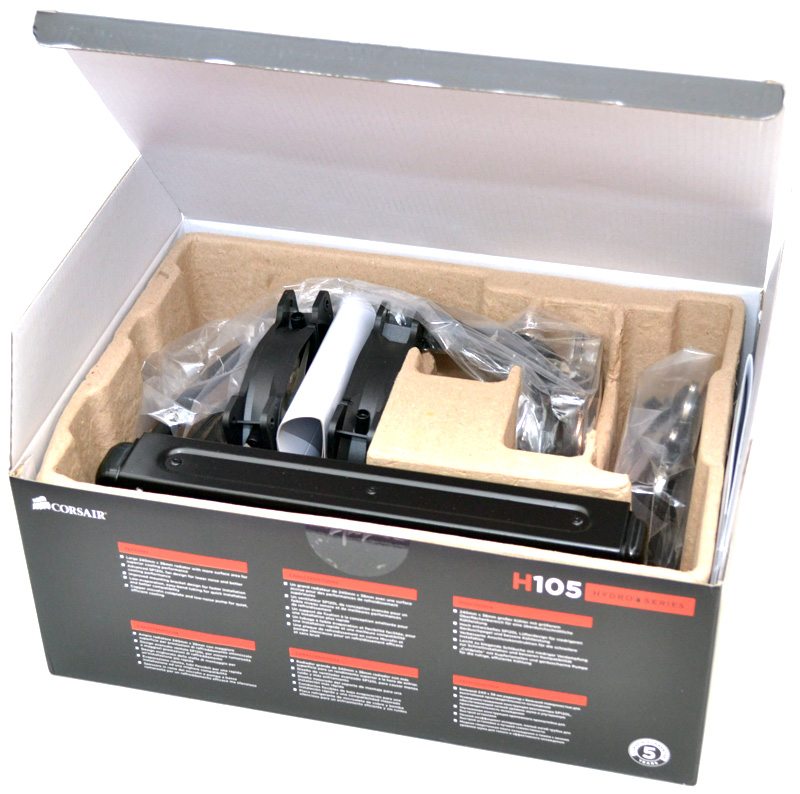 Everything you need is in the box; a retention bracket, multi-socket back plate, Y-split fan cable, an instruction booklet, washers, a wide selection of screws and bolts and two extra top rings (red and blue) that can be installed to add an extra touch of colour.