Corsair Hydro Series H110 Liquid CPU Cooler Review
---
---
---
Ryan Martin / 9 years ago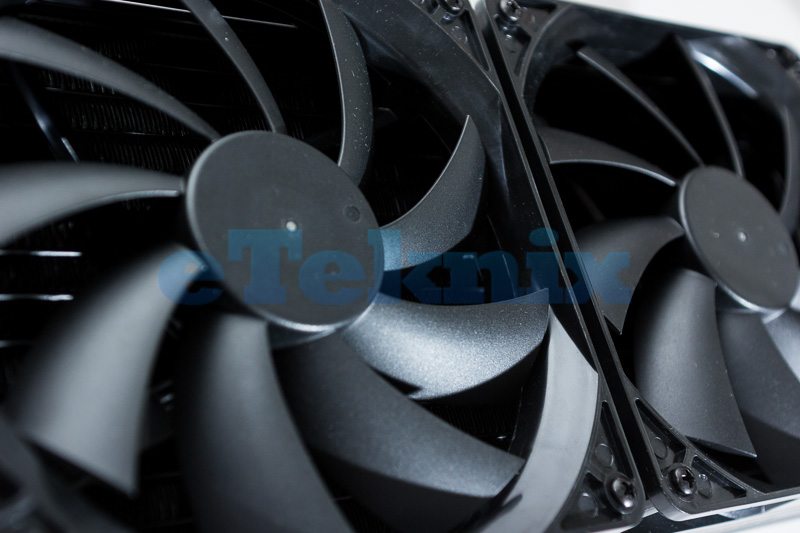 The high performance cooling that "all in one" or "closed loop" liquid CPU coolers bring is becoming ever more popular. Everything above the upper-entry level price point, approximately above £45/€60/$70, is largely dominated by these types of coolers. The market up until January this year was dominated by 120mm radiator or 240mm radiator units. However, Corsair and NZXT, working with Asetek, have now made a significant leap forward in bringing out 140mm and 280mm based radiator units. You will be able to find reviews of the NZXT Kraken X40, NZXT Kraken X60, Corsair H90 and this unit, the H110, on our website. These 140mm fan based units offer larger radiator surface areas and higher airflow fans which ultimately means better cooling performance.
That the said the general idea behind these units is that because more and more cases bring native support for 140mm fans, we should be taking advantage of that fact. Hence making the transition to 140mm fan based liquid CPU coolers was the logical next step to improve AIO liquid coolers. The market for 280mm units like the Corsair H110 is actually very young and as result there aren't currently any universal guidelines in place for what standards these units should conform to. In particular I am referring to "fan spacing". For 240mm, 360mm and 480mm radiators, it is commonly accepted that 15mm is the appropriate level of spacing – so every unit on the market uses this spacing. However, 280mm/420mm radiators do not have this universal fan spacing standard. Corsair have opted for 20mm spacing and NZXT have opted for 15mm spacing. Depending on which case you have this could prove to be a crucial element of the buying process.

With that important note on fan spacing covered, let us now move on to the key specifications of the Corsair H110. Firstly, it is worth noting that the radiator is 29mm thick (not the usual 27mm) and comes with two 140mm PWM fans with RPM ranges of 800 to 1500 RPM. These are capable of pushing 94 CFMs at maximum speed. You can read the rest of the specifications below, we will cover other parts of the H110 in more detail as we progress through this review.