CORSAIR Launches Force MP510 M.2 NVMe SSD
---
---
---
Bohs Hansen / 2 years ago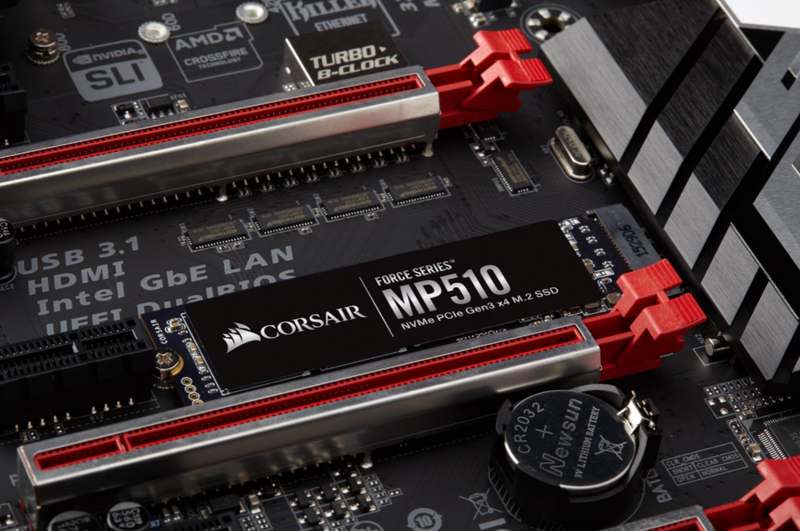 CORSAIR Launches Force MP510 M.2 NVMe SSD
Corsair just launched their newest SSD today and it is called the Force MP510. It is, like so many other these days, an M.2 NVMe SSD – the new standard. It promises a great performance which rivals the fastest available consumer drives on the market.

CORSAIR Force MP510 SSD
Corsair built the MP510 with Phison's PS5012-E12 controller, one of the best and the companies fastest controller. The controller is then paired with 15nm 3D TLC NAND for a combination of affordability and performance. Speaking of performance, the MP510 can deliver up to  3,480MB/sec sequential reads and up to 3,000MB/s sequential writes.
The random performance is equally impressive with up to 610K IOPS at 4K reads and 570K IOPS 4K writes. Those are some awesome numbers. We also got a sample in the office which just arrived, so we'll put it to the test and see if it can keep up with that in our own benchmarks. But, I have no doubt that it can.
Corsair releases the MP510 in four capacity options, from 240GB to 2TB. With such a range, there should be one matching everyone's needs.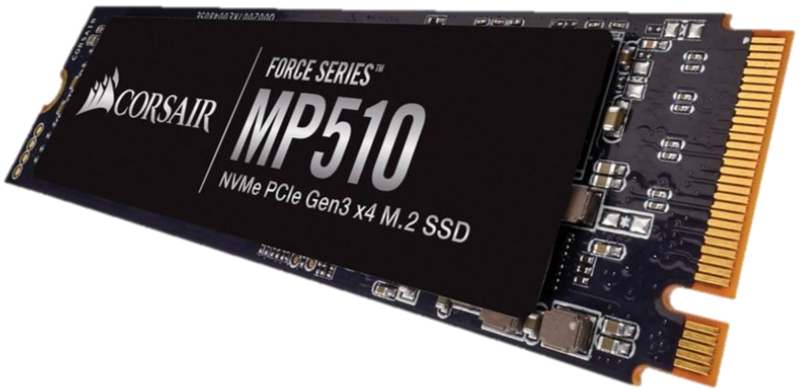 Performance
The 1TB model is the fastest of the four available. It comes in at 3,480/3,000 MB/s sequential reads/writes and 610K/570K IOPS 4K random read/writes. The larger 2TB model is a little slower, but not much. It comes in with 3,480/2,700 MB/s sequential and 485/530K IOPS. The smaller capacity drives take another small step down in performance with 3,480/2,000 sequential and 360K/440K random figures for the 480GB and 3,100/1,050 and 180/240K for the 240GB.
While some capacities are slower, that's normal and the same for any brand. Still, even the smallest drive delivers a great performance.

Endurance
Endurance is a vital feature for any drive. After all, you want it to last a long time. The four capacity options come in at 400, 800, 1700, and 4120 TBW respectively. All four have an MTBF of 1.8 million hours and they're backed by a great 5-year warranty.