Corsair Neutron 240GB Solid State Drive Review
---
---
---
Chris Hadley / 9 years ago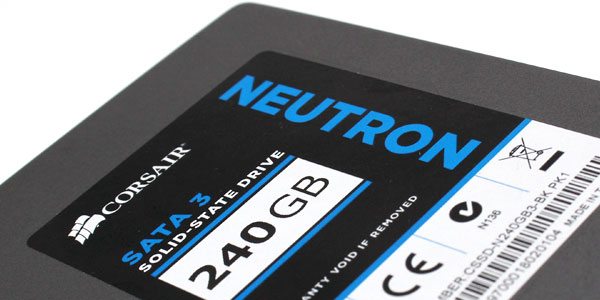 As you may or may not know, the vast majority of SSDs on the market utilise the SandForce SF-2281 controller and whilst this controller has certainly made its mark by dominating the market, it like most things does have its downsides. Earlier in the year we saw Corsair announce the new Neutron series of SSDs and the key difference between these and not only their previous drives, but also other drives on the market. What we are taking about there is the new Link-A-Media Devices (LAMD) controller. This new controller is seeing its market début with Corsair and its one that we have been keen to get our hands on since we first heard of its presence in the new drives.
Over the SF-2281 controller, the LM 87800 controller in the Neutron is said to offer up great performance with not only incompressible data, but also compressible data as well, which should hopefully give it the leading edge with its 6Gbps capability.
Other differences that we see with the Neutron drives are the appearance of Synchronous NAND memory over A-Sync and also a low 7mm profile giving this extra compatibility within the ultra book market. Having a new controller on the scene can be a bit off putting with regards to standing trust and proven reliability but if this is as good as its supposed to be on paper then this should bode well for the Neutron which is what we're here to find out.