Corsair Vengeance 2000 Wireless Headset Review
---
---
---
Tim Mammatt / 9 years ago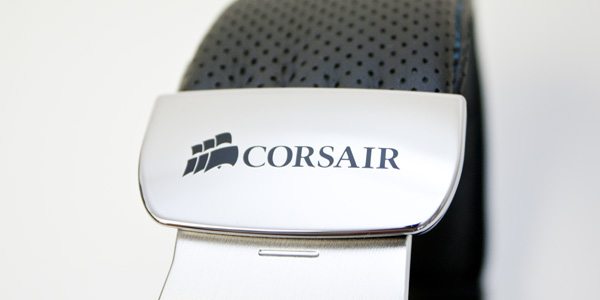 Corsair are one of the leading brands when it comes to cases, memory and cooling. We've seen some great cases from them, that are not only feature rich but look great. Their AIO water coolers are also very popular amongst the PC community and with the release of the Dominator Platinum RAM, Corsair are set to take a position at the top of the market. The product we have in today is in a field that is relatively new to Corsair, and that is gaming peripherals, called the Vengeance Gaming series. They have released keyboards, mice, mouse pads and headsets, the latter of which we are looking at today. Conforming with Corsair's image of high quality and feature rich, their peripherals were a great hit amongst the gaming community. What we have in today is the Corsair Vengeance 200 wireless 7.1 headset.
Headsets are a vital tool when it comes to gaming, particularly when playing competitively, as being able to track your enemies movement by their footsteps, or identify what weapon they are using can be a matter of life or death. There are several key points that need to be considered when selecting a headset and these are: sound quality, comfort, looks, price and if wireless; battery life. We will address all of these points with the Vengeance 2000.
Often enough no one headset ever ticks all five boxes The Vengeance 2000 is the latest product to be added to the Vengeance headset range, where it stands just above the Vengeance 1500 USB headset, which it even shares many similarities with. The 2000s feature Corsair's own HRTF positional audio technology, that accurately mimics 5.1/7.1 surrounds sound – a crucial feature for those FPS games. There tends to be a divide when it comes to surround sound, some prefer virtual, as it doesn't compromise driver size and others prefer true surround sound – that gives better direction sound, so we'll be analysing this in closer detail in the performance section. Both the 2000s and 1500s make full use of 50mm drivers, that eliminate any distortion you often get with the smaller 40mm drivers. The full specification can be read below.
Specifications
Headphones
Frequency Response: 20Hz to 20kHz
Impedance: 32 Ohms @ 1kHz
Sensitivity: 105dB (+/-3dB)
Drivers: 50mm
USB power consumption: 500mA
Connector: USB Type A
Wireless range: up to 40 feet (12m)
Battery life: Up to 10 hours
Microphone
Type: Unidirectional noise-cancelling condenser with adjustable, rotating boom
Impedance: 2.2k Ohms
Frequency Response: 100Hz to 10kHz
Sensitivity: -37dB (+/-3dB)