Cougar DarkBlader X5 RGB Mid-Tower PC Case Review
---
---
---
Peter Donnell / 3 weeks ago
Exterior
The Cougar DarkBlader X5 RGB is an interesting case, even if it does, quite frankly, have a really lousy name. Thankfully, the name of the case is nowhere to be found beyond the cardboard box; phew! First impressions of the hardware are good though, with a massive tempered glass window that has a thick black border and rear-mounted screws; it's a very clean design, overall.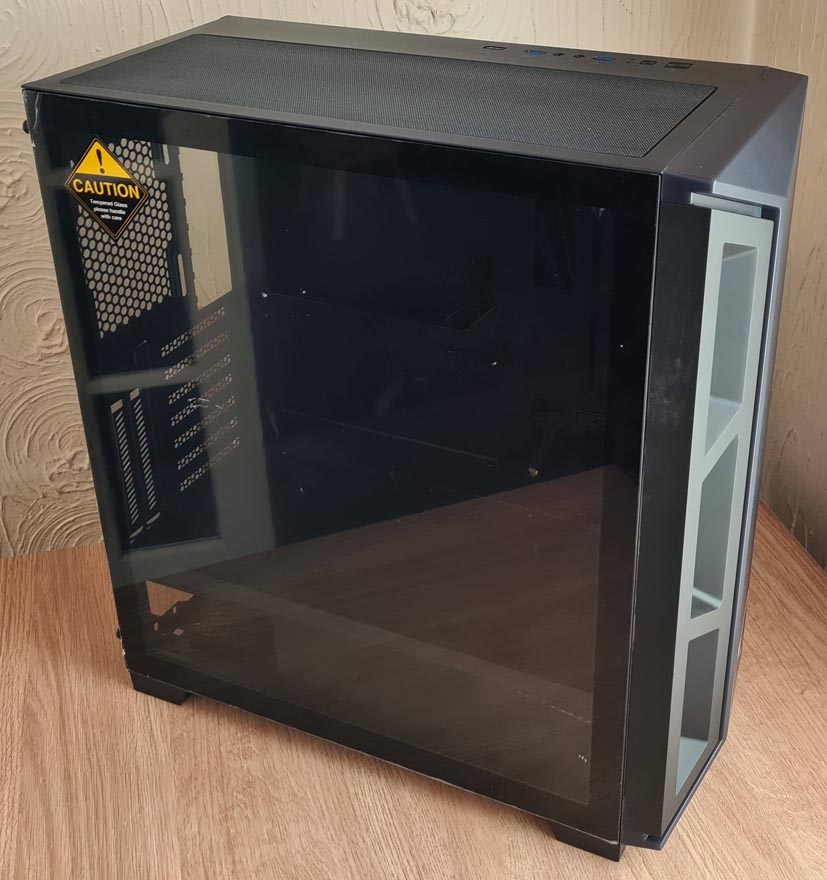 The front panel is mostly plastic, but it has a toned-down matte finish and three large ventilation sections with some mesh filters on the side.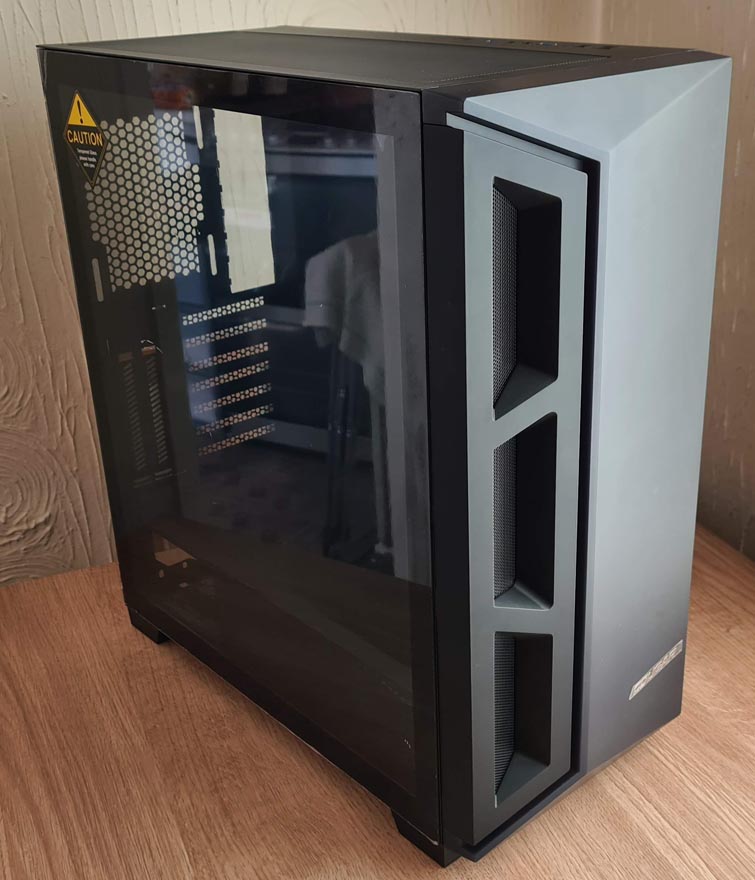 I quite like the angular design too, it catches the light and gives it a more dynamic look. However, the front panel has a subtle RGB party trick with the pre-installed fans too, which you'll see in action soon enough.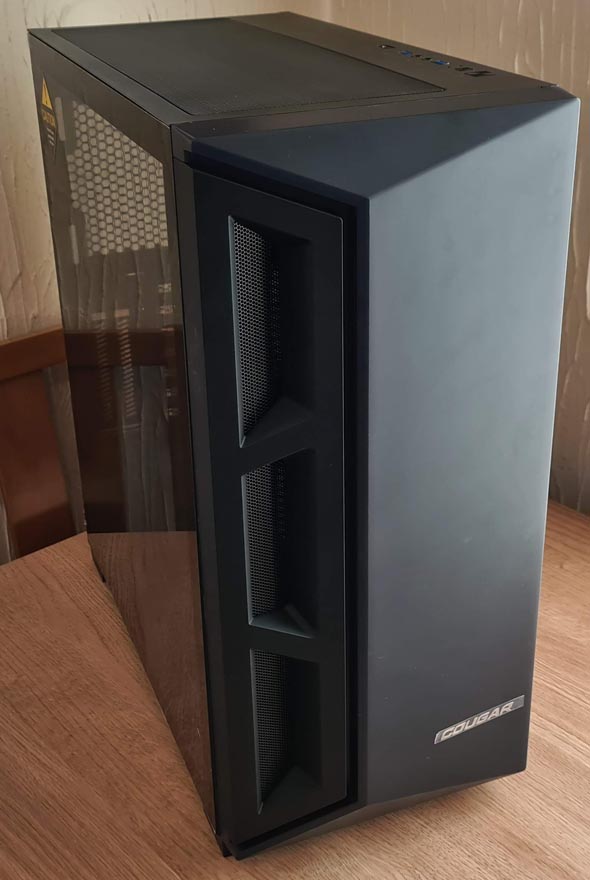 The right side panel is just a solid panel, nothing fancy really, but it gets the job done; it's mounted with a pair of thumbscrews at the rear of the case.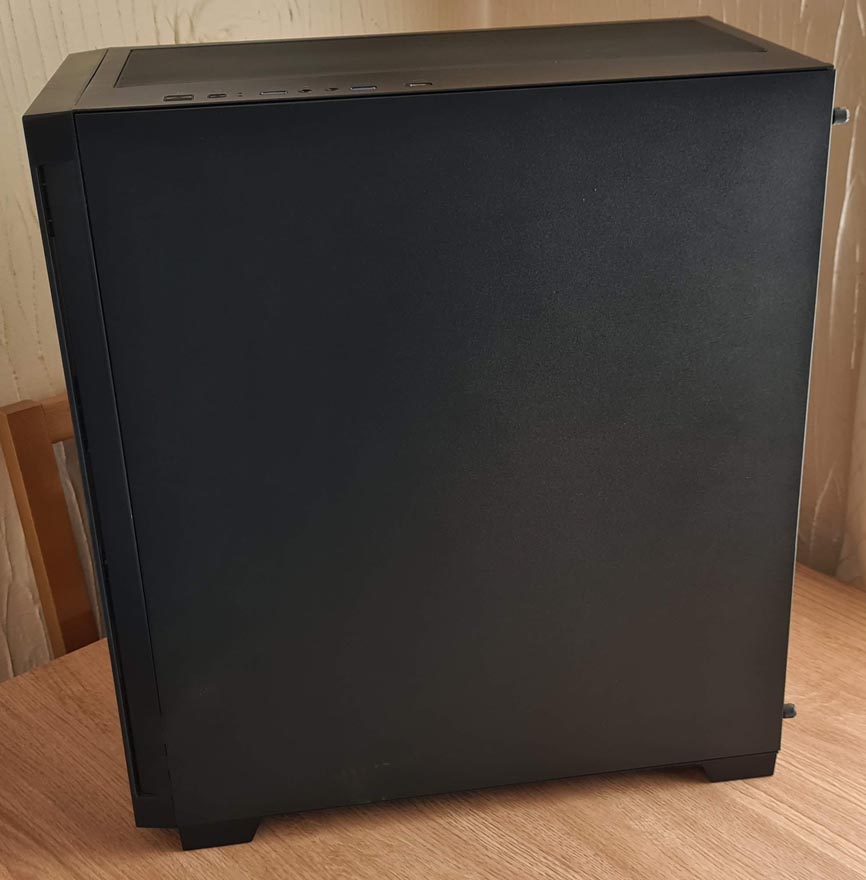 At the rear, you can see there's a 120mm fan mount, which comes with elongated screw holes, allowing some height adjustment of any fan or radiator.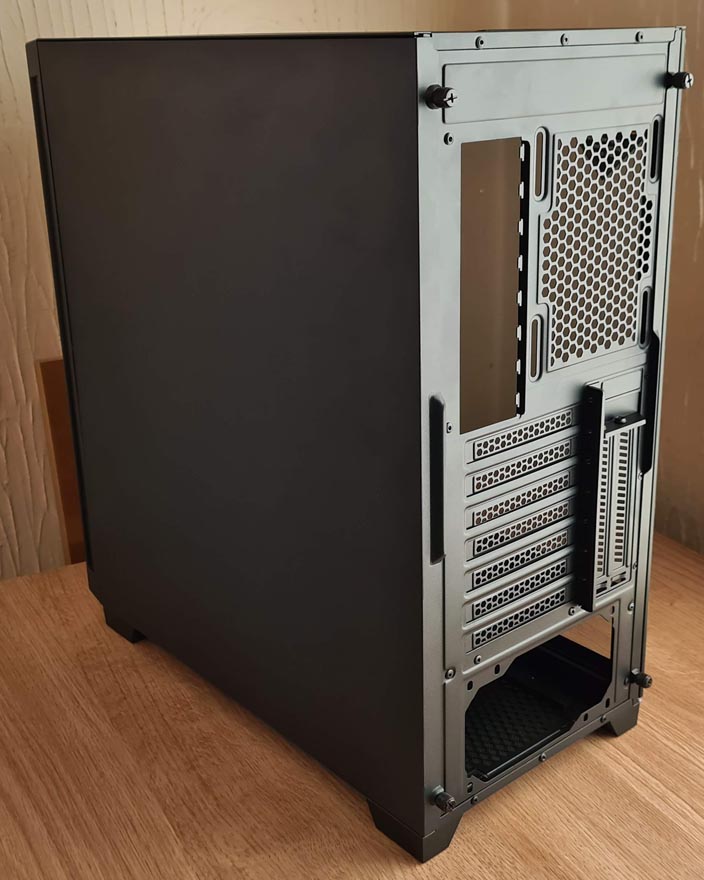 However, there is no fan pre-installed here, so you'll need to consider your own solution.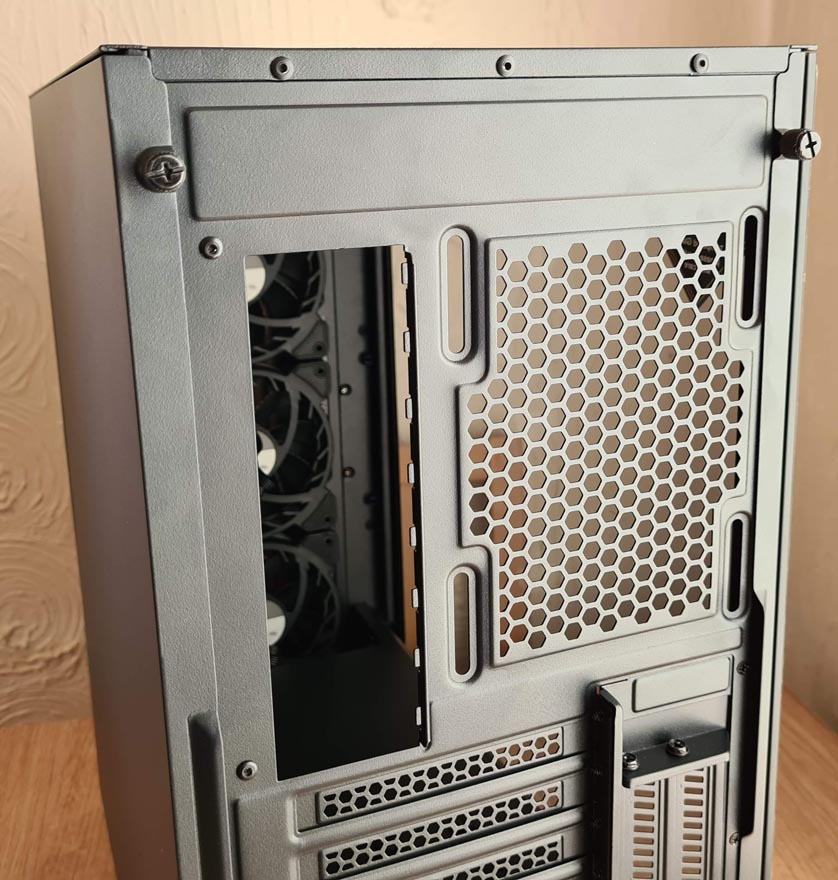 There are seven expansion slots on this case, as one would expect from an ATX design. However, there are two additional vertical slots, which you could use to mouse a graphics card vertically. Of course, you'll need to invest in a riser cable, but they're not particularly expensive these days.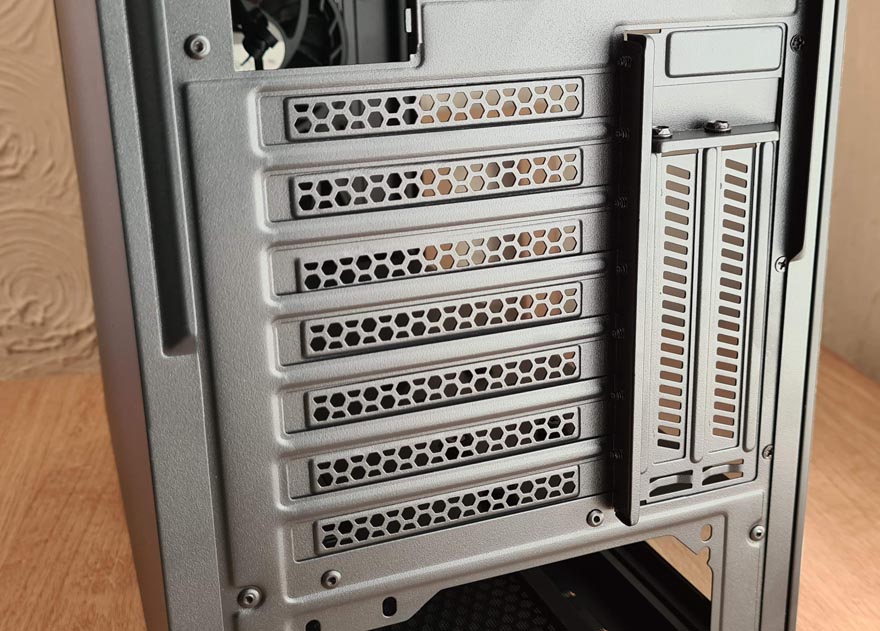 At the bottom of the case, you'll find an ATX PSU mount, which supports normal and inverted mounting. Plus, there's a dust filter on the bottom of the case, giving the PSU its own airflow; assuming you mount it fan down, of course.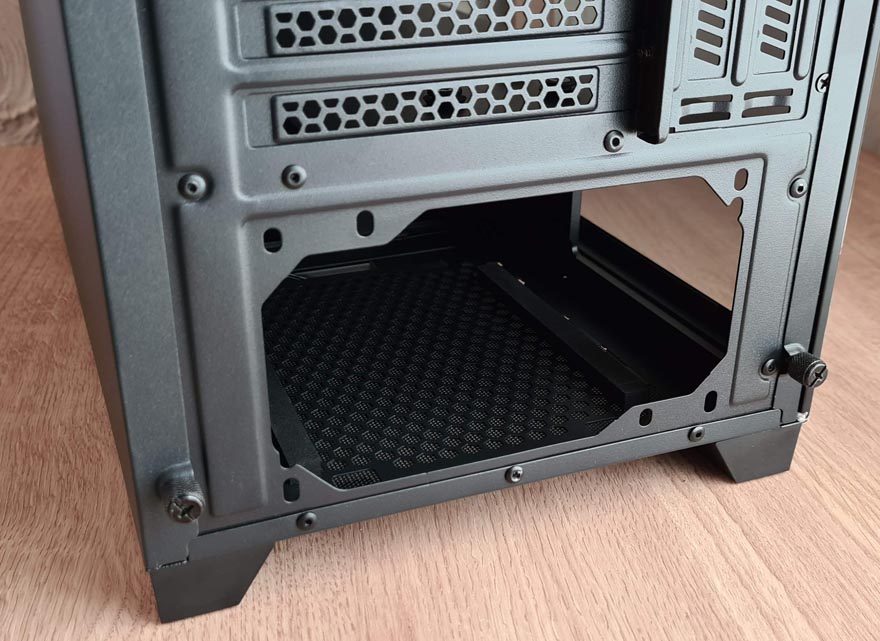 Up on the top, there's a huge amount of ventilation, which will give you a huge amount of passive heat exhaust. Suddenly the lack of a rear fan isn't looking like much of an issue! Plus, there are loads of 120/140mm mounts, so extra fans or radiators will not be an issue.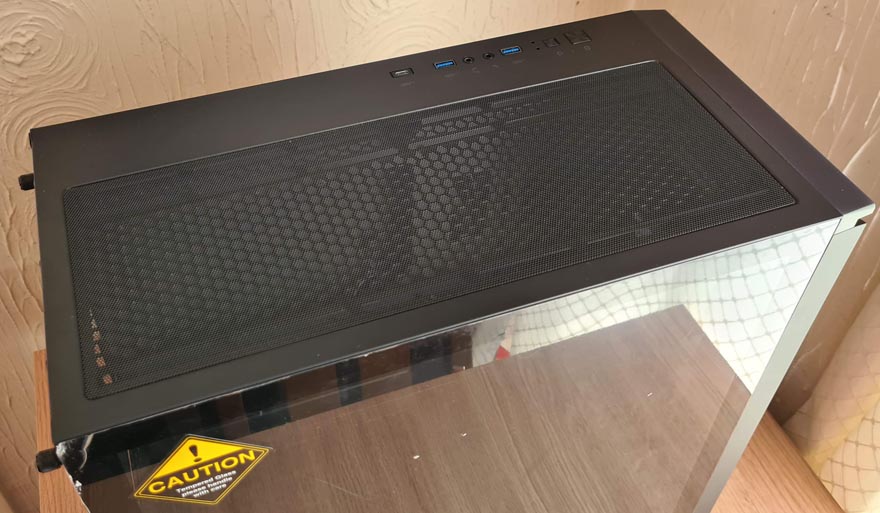 Finally, the front I/O is well equipped too, offering up power and reset, USB 3.0 ports, a Type-C port, and audio jacks.