Cougar Immersa Gaming Headset Review
---
---
---
Peter Donnell / 6 years ago
Introduction
---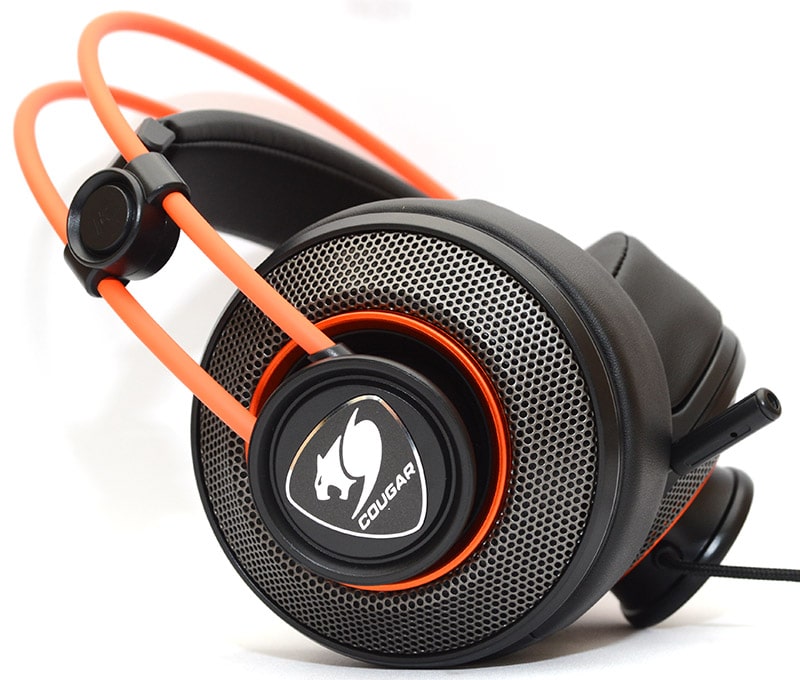 Cougar has been delivering some of the coolest and most competitive gaming peripherals on the market in recent years, with an extensive range of gaming mice and keyboards that are proving a smash hit with gamers around the world. Now they're diving head-first into the world of desktop audio with the launch of their powerful IMMERSA gaming headset.
"COUGAR IMMERSA's unique suspended leatherlike headband design allows you to reach new levels of comfort. Built with carefully chosen materials, IMMERSA's ultra lightweight will allow you to wear it for extended periods of time without experiencing any kind of discomfort. The 100mm ear pads will always keep your ears comfortably covered and isolated from external noise. To fit all head shapes and sizes, IMMERSA´s flexible structure and automatic omni-directional adaptation will allow it to perform a 360º adjustments to maximize your comfort." – Cougar
Equipped with two powerful 40mm drivers, 100mm over-ear isolation ear cups, a retractable boom noise-cancelling condenser microphone, on-cable controls, and a multi-device compatible 4-pole 3.5mm cable, the IMMERSA are certainly ticking all the right boxes for a well-rounded gaming headset.
The specs certainly sound promising, so let's grab the box and take a much closer look at what is on offer.
Packaging and Accessories
The box is very nicely designed, with a cool photo of the headset on the front, as well as a large side window that allows you to see the actual size and design of the headset; handy if you're shopping for one in a retail store.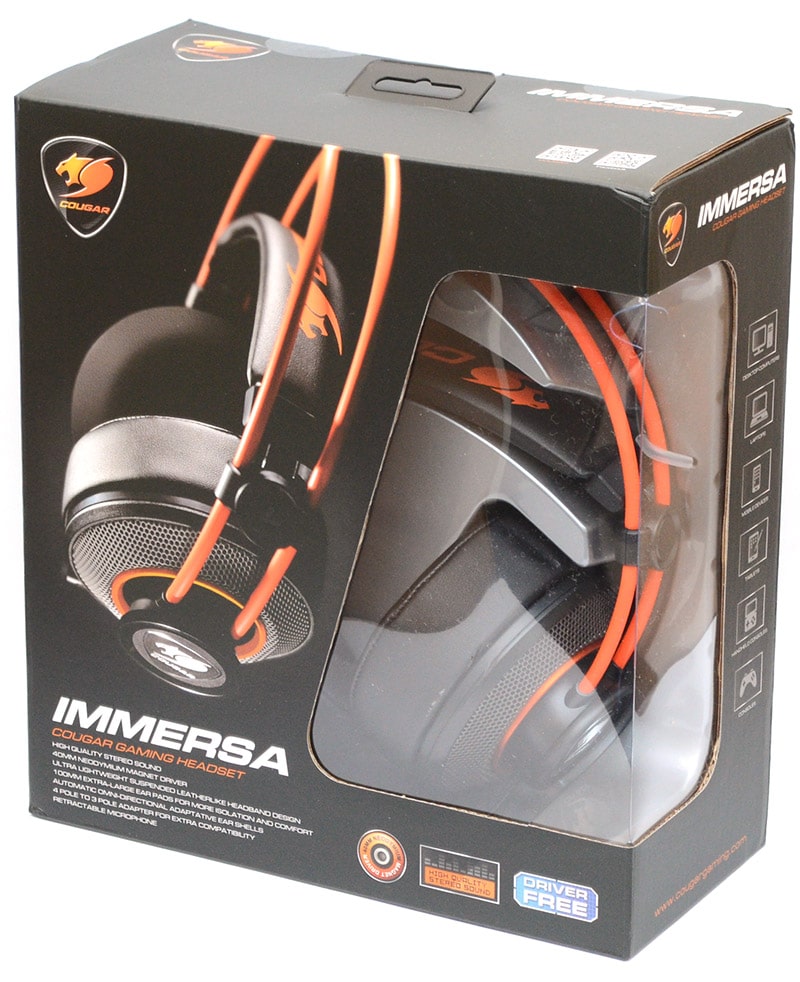 Around the back, a quick breakdown of the specifications and features, but we'll take a closer look at those in a moment.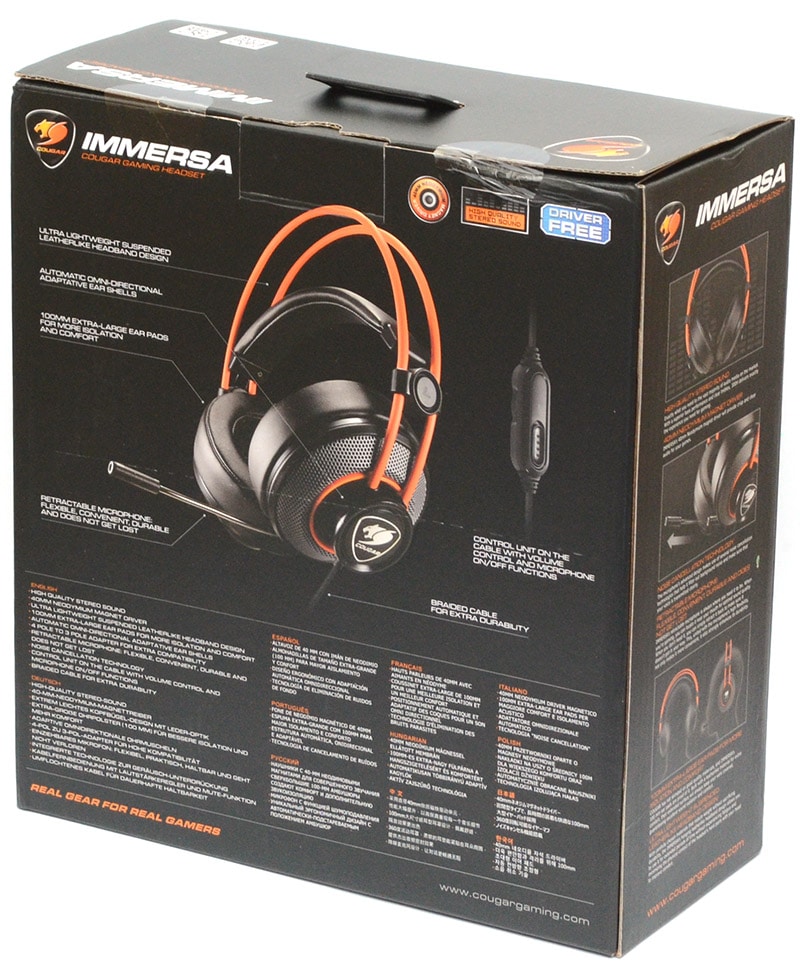 The headset comes hard-wired with a good length black braided cable. I would prefer a detachable cable, but this is hardly a deal breaker.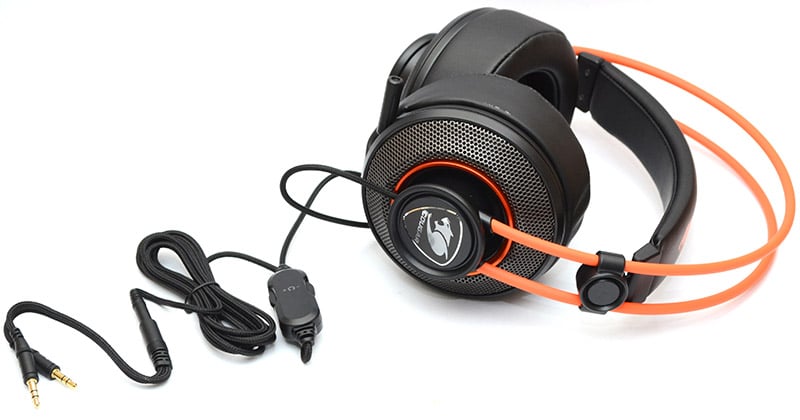 The cable comes with a 4-pole 3.5mm cable, meaning you can use it on mobile devices, consoles and more with ease, but also comes with a Y-split dual 3-pole 3.5mm adaptor so you can use it on PC and more.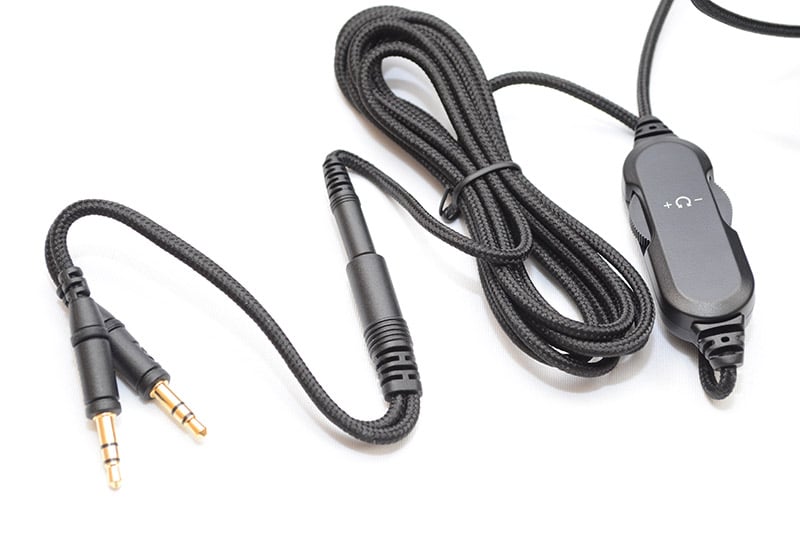 The in-line controller is fairly straightforward, but still a welcome addition. It features a master microphone mute switch and a volume dial.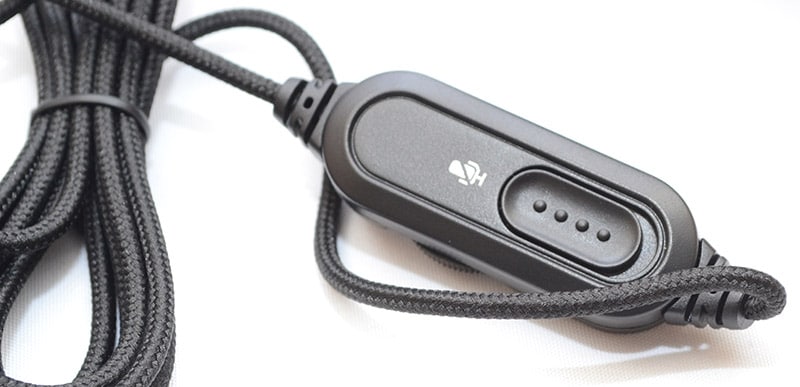 ———————–
A Closer Look
---
First impressions of the IMMERSA are very good, this is a great looking headset with a unique and stylish design. I did notice one minor flaw, however, where the soft leather is scuffed on the edge of one of the drivers, it's only minor, but not a great start when opening up a brand new headset. I'm confident this is a one-off thing, and would be easily exchanged for a new one anyway; I blame the courier for kicking the boxes around.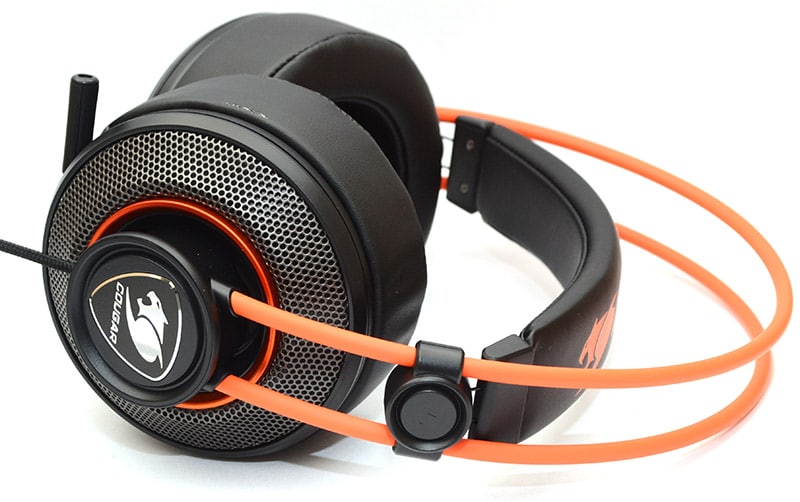 Those huge drivers certainly make a visual impact, with 40mm drivers housed inside massive 100mm ear pads, there's no doubt that it'll give you a nice and comfortable around-the-ear fit. The backs of the drivers have mock ventilation, as these are closed back, which will help lock in the noise and tighten up the bass, while also blocking out ambient noise.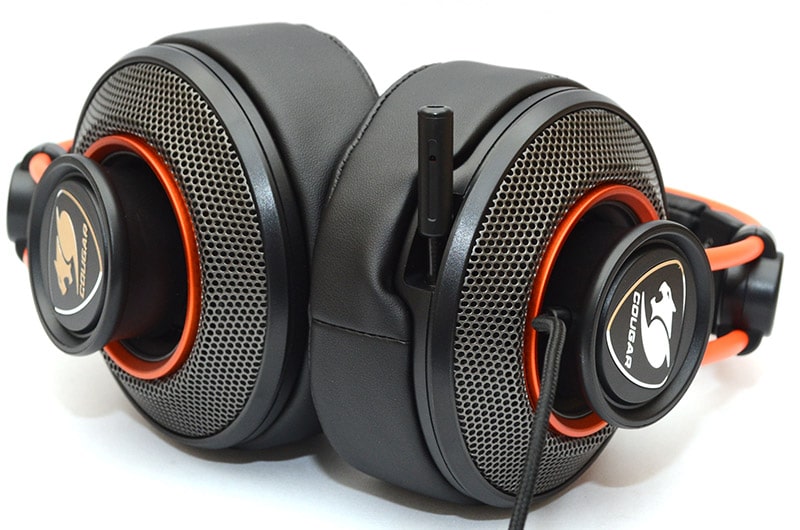 There a slick cougar logo on the back of each ear cup, with a little bit of silver trim on the edge of the logo, giving it a nice premium quality look.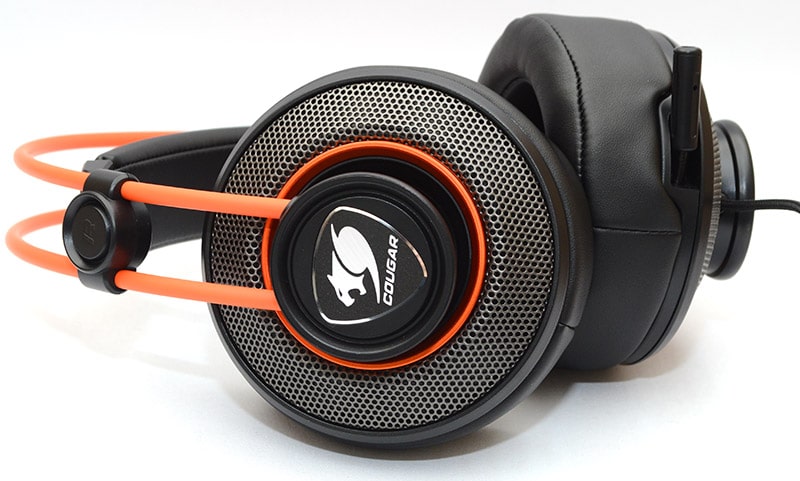 The headband is auto adjusting, so it's easy to get that perfect fit and there's a good amount of range for all head sizes here too, so younger gamers shouldn't feel left out. The headband is very flexible but has a good amount of spring to help keep those large drivers firmly over your ears. Don't worry though, that massive padding helps distribute the weight on the side of your head, so they're super comfortable even after extended gaming sessions.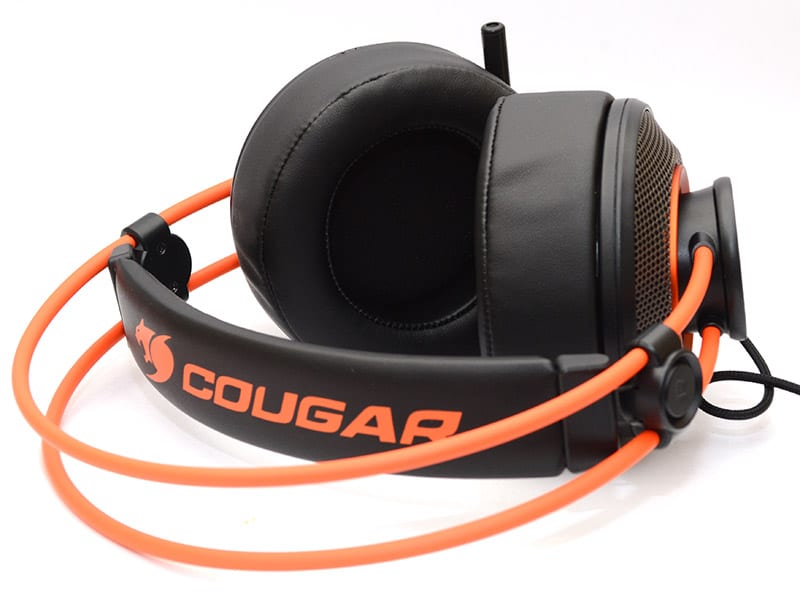 The drivers don't disappoint, offering a big and open sound that works great for gaming. The bass is punchy, and the treble is bright and clear. There's definitely a lot of the mid-range cut out though, which can leave music and movies feeling a little cold, but when it comes to gaming, they're well-tailored to the often over-saturated sounds and EQ ranges that games use; this is especially true of modern FPS titles.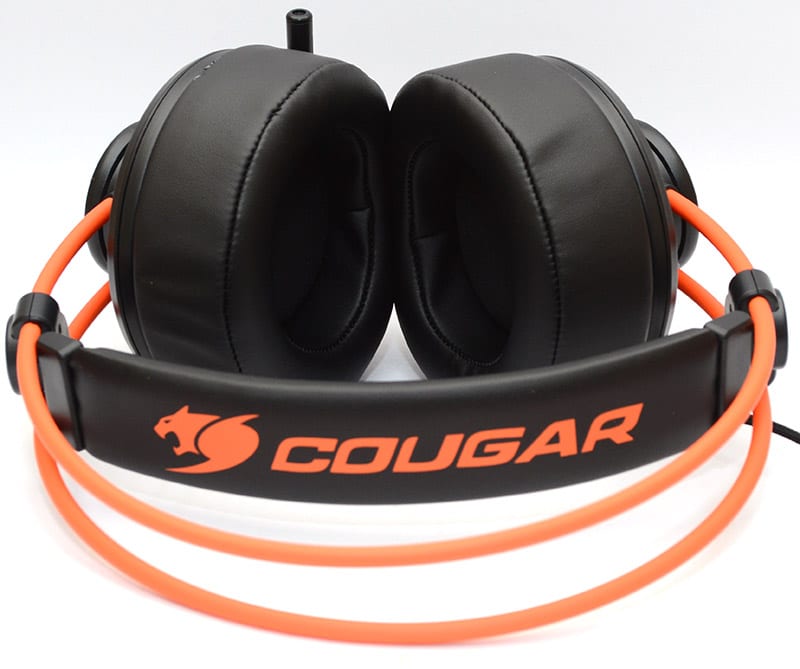 This is a gaming headset, though, so the fact that it's not as nimble for music and movies isn't a deal breaker, if you want that, then there are plenty of dedicated headphones that would be better suited. However, when it comes to gaming, this headset does a great job of giving the action a "wow" factor, while bringing out the details in enemy footsteps, clear voice chat and anything else that matters when gaming competitively. The thick padding does a wonderful job of keeping the ambient noise you hear to a minimum too, meaning you can focus on your digital battlefield of choice.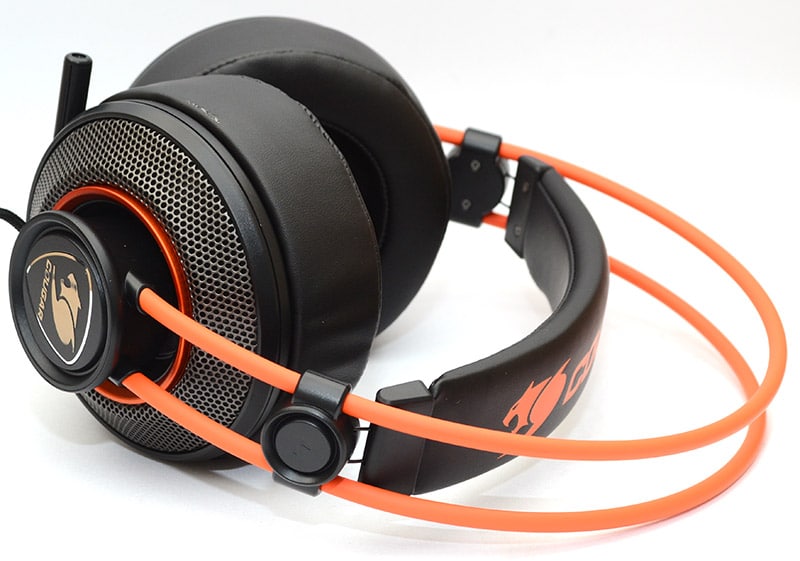 The microphone is easy to deploy quickly, just pull it out and bend it to your optimal position. The noise canceling tech works well too, nothing too crazy, but we turned up the TV in the office and the microphone filtered it out nicely, leaving our team chat channel nice and clear for our voice to cut through. Of course, if you do need silence, the quick mute switch on the in-line controller is within easy reach.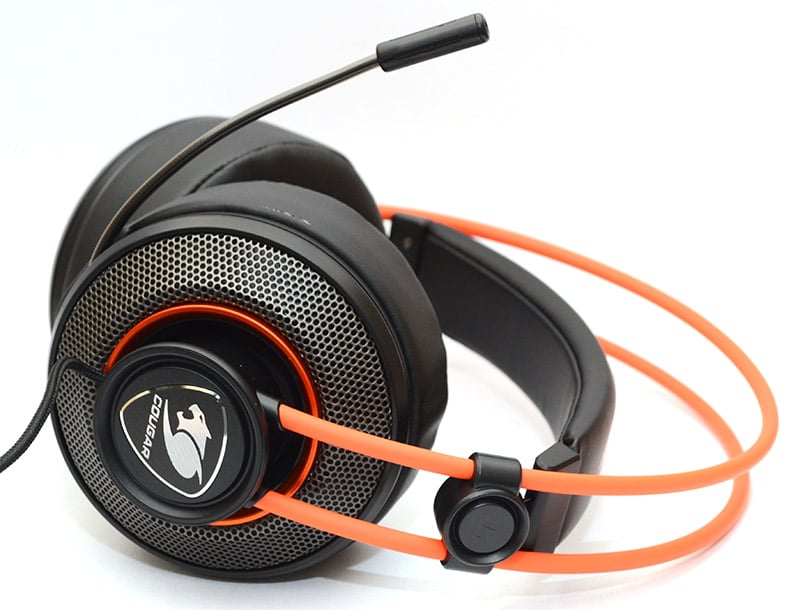 The fit of the headset is exceptional, especially for a headset in this price range. It's pretty secure too, so even wearing it while walking around and listening to music on a mobile device meant that it didn't want to slip and slide off your head. This is also good if you happen to jump around at your desk while gaming, rage quitters won't fear this thing falling off when they hang their head in shame.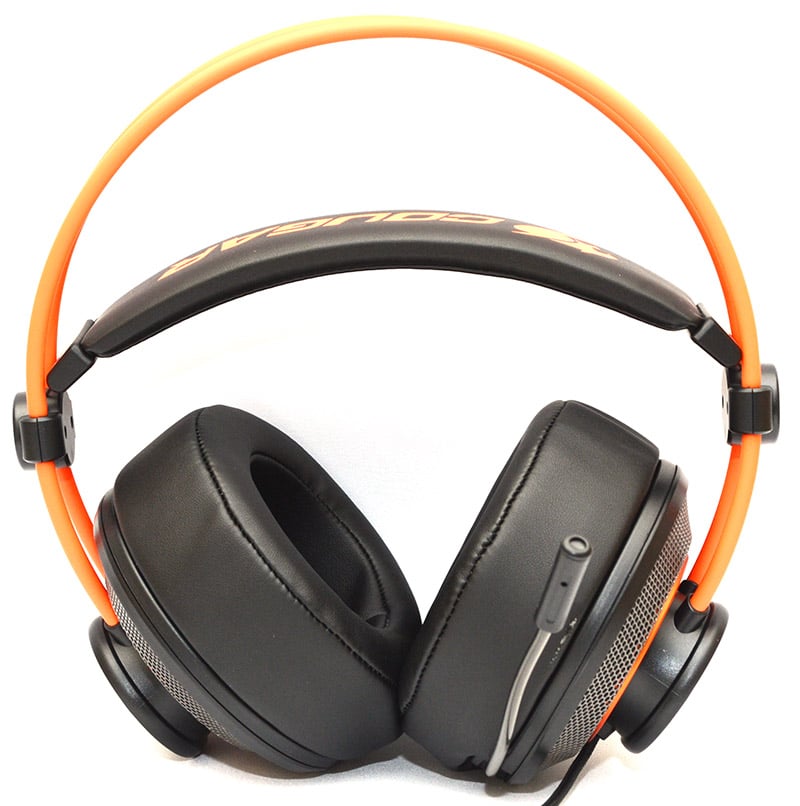 Durability is excellent, with the headband capable of taking a lot of punishment with confidence. The soft padding of the ear cups, combined with their cloth backing are very comfortable, although if you're in a warm environment, the soft leather-like material can leave your ears a bit sweaty.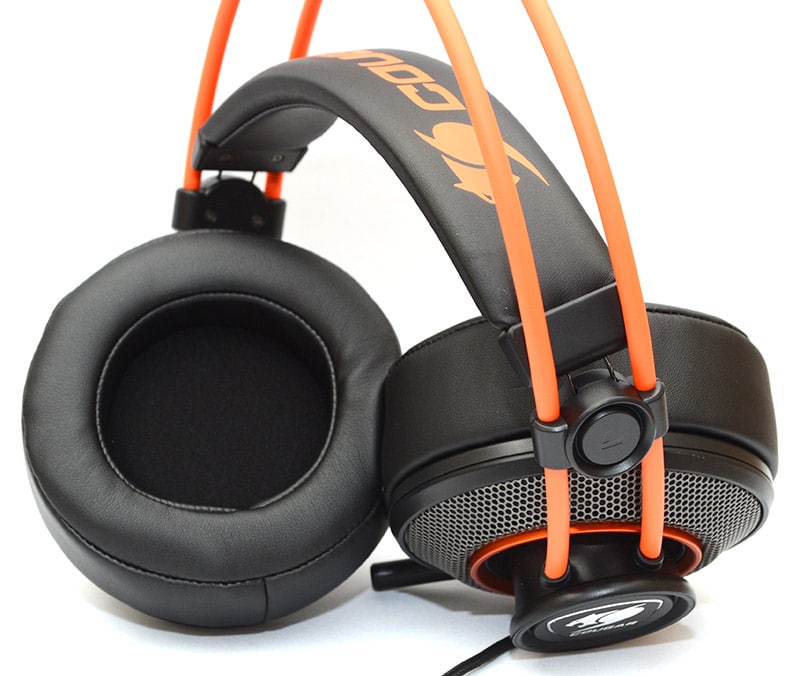 Overall, this is a well-rounded gaming headset, but for those looking for an all-in-one audio solution for movies, gaming, and music, may want to look for more balanced drivers. Of course, the multi-format support is also a perk; handy if you only wanted to buy one headset.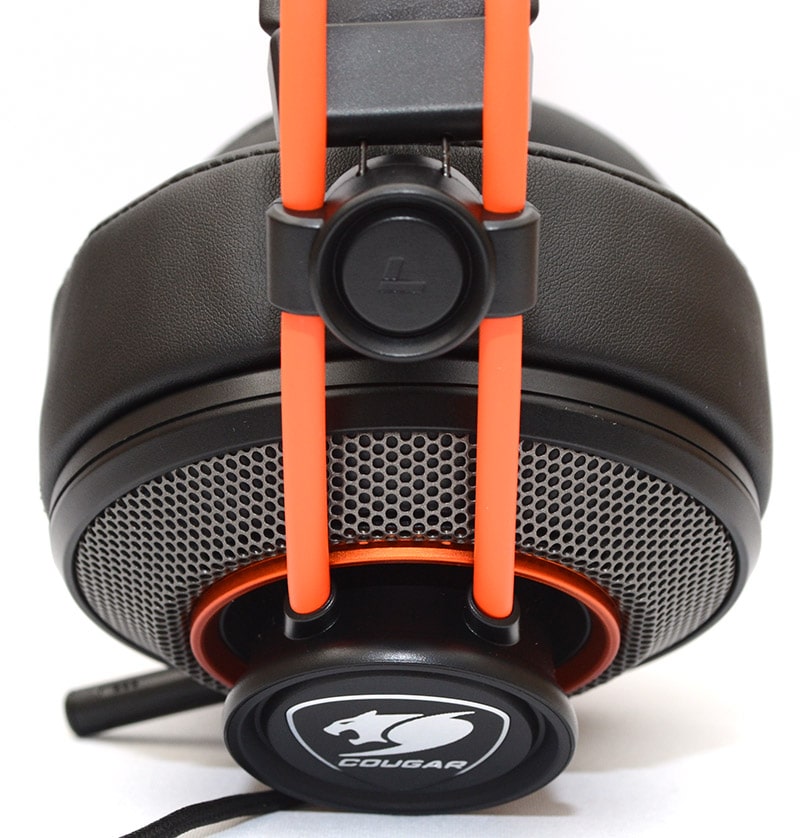 ———————–
Final Thoughts
---
Price
There isn't a UK price for this headset yet, but with US stock clocking in at just under $50, they're an absolute bargain. You'll struggle to find a better looking and/or more comfortable gaming headset at this price range, especially so for one that offers multi-format support and isn't operated via USB.
Overview
This headset isn't perfect, but they aren't priced as a perfect headset either. This is a budget headset done extremely well, or on an odd flipside, this is a high-end headset made affordable; whichever you think sounds better. The build quality and design are reflective of something much more expensive and given how comfortable they feel, you wouldn't think you got change from $50 when you ordered them. Those long gaming nights will be easy to handle with the IMMERSA on your head.
Performance is pretty robust for this price range, you could do a lot worse and would struggle to find better for the same money. Bass heavy games really benefit, as do FPS titles where higher frequencies are important for picking out those sneaky footsteps coming up behind you. The detail is certainly on point here, and the sound has a nice directional quality to it. I found them a little lacking in mid-range detail for movies and music, but those who like dancy music, hip-hop, rap, and similar will find them quite entertaining, but I like my prog rock, and those mid-ranges are vital for a bit of Moog.
The microphone is a nice surprise too, much clearer than I would have expected at this price range and while nothing crazy, it does a good job that'll leave you feeling comfortable in team chat. The noise canceling tech isn't the sharpest either, but again, much better than I was expecting for this price range.
Pros
Powerful and loud 40mm drivers
Thundering bass
Extremely comfortable 100mm ear padding
Great for gaming
Clear microphone
Multi-format support
Y-split cable included
Competitive price
Cons
Neutral
Slight scuff damage after opening the box, but we don't suspect this was caused by Cougar
Not ideal for music and movie buffs, but it's marketed as a gaming headset, so it wouldn't be fair to mark it down for this
"One of the best looking and performing budget friendly gaming headsets on the market, and a really fierce competitor in a fairly saturated part of the market. If you've got $50 for your next gaming headset, grab the IMMERSA and never look back."